Grey squirrels in Britain are fatter than usual thanks to an exceptionally warm winter, which has produced an abundance of food for them to help themselves to.
Squirrels usually get plump around this time of the year, but the warmest December on record has seen them get even chubbier.
Temperatures last December were on average 7.9 degrees, 4.1 degrees above the long-term average.
Meteorologists at the Met Office said the UK had a "virtual complete lack of frost", which offered up plenty of food for the squirrels to forage.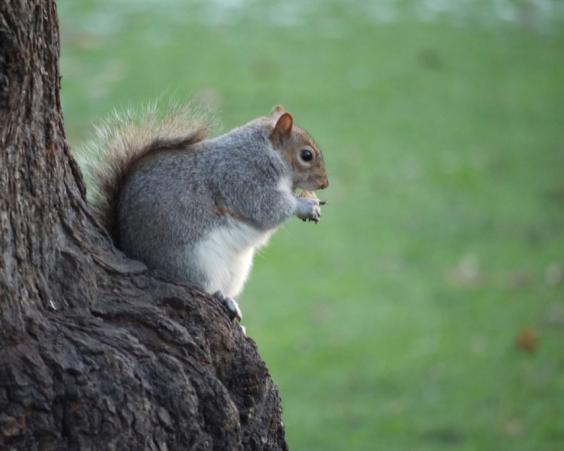 According to nature observer and TV presenter Iolo Williams, the mild yet rainy weather means there has been "no shortage of nuts, seeds, and fungi".
He told WalesOnline: "With extra layers of fat and thicker winter coat this can make them look much bigger."
Britons on Twitter have been marvelling at the plush rodents - some of which appear to have gained more than just extra fat:
Squirrel has just hefted the whole fat ball thing over his head like atlas and fucked off with it.

— Sam Byers (@byers90) January 5, 2016
I love a fat squirrel pic.twitter.com/BvdwRkSpFt

— Abigail Garrett (@abbygar18) January 5, 2016
A hungry squirrel in the garden today feasting on a fat-filled coconut. pic.twitter.com/IO3n88n0Qm

— susan brewer (@bunnypussflunge) January 4, 2016
My 2016 has been made already. On my walk to the station, a fat squirrel fell out of a tree and almost hit the guy walking in front of me.

— Kieran Lefort (@Gwailofilms) January 4, 2016
Squirrels do not hibernate during the winter, but store up fat reserves and grow thicker coats to keep them warm.
Reuse content