Heavily polluted by communism's industries, and with an ancient fish species in critical danger due to extensive damming and illegal fishing, the River Danube is no stranger to a turbulent time.
It meanders its way from Germany's Black Forest through 10 countries, its vast 2,860km ending in spectacular display at Romania's Danube Delta - a protected biosphere of exceptional biodiversity and natural beauty - where it enters the Black Sea.
But now the decades of abuse could be put to good use as researchers look to draw upon the Danube's recent history to figure out new ways of tackling environmental issues such as climate change, an increasingly urban society and conservation.  
Over the past few decades, the Danube has witnessed drastic changes in land use, over-exploitation of natural resources, hydraulic re-engineering through damming, embankment and re-channeling, and widespread illegal fishing.
Then there are the 28 dams that punctuate the river from its source to its mouth. These dams interrupt the continuity of water flow, blocking the transfer of sediments from upstream to downstream which contribute to the erosion of Delta beaches and disrupt the migration of many fish species.
The most critical species in the Danube is the endangered sturgeon - the fish that produces valuable black caviar. A combination of dams, pollution and illegal fishing has driven this 200 million-year-old fish to the brink of extinction.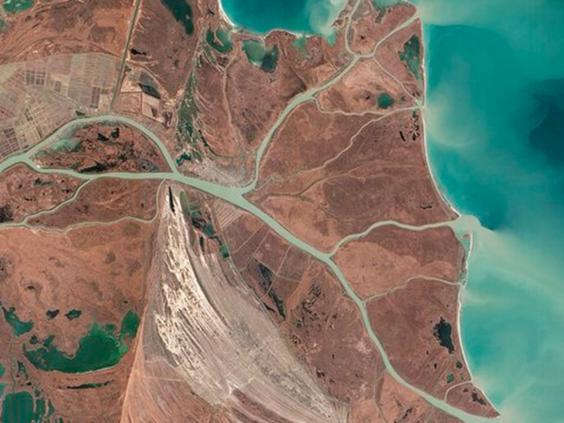 The Danube is also particularly vulnerable to invasive alien species, which pose numerous problems.
The 'killer shrimp' originally from the Caspian Sea regions can reduce native Danube species, while the Chinese Mitten Crab can transmit a pathogen fatal to native European crayfish.
Then there's the extremely invasive Asian clam, which can release up to 2,000 juveniles a day - in excess of 100,000 in a lifetime. An expansive Danube River survey carried out in 2007 stated 'invasive [species] have become a major concern for the Danube, and that their further classification and analysis is vital for effective river basin management'.
Now, scientists and researchers believe a new pan-European research centre set to be housed at the Danube's Delta will help scientists understand how to tackle a multitude of current and potential problems.
The new project will specialise in multidiscipline training and innovation on large river-delta-sea systems with its research labs placed strategically throughout various Danube Region countries, and also river-sea systems in UK, France, Netherlands, Ireland, Spain, and Italy.
Extensive cross-nation research will be shared between all of the 15 (EU and non-EU) countries involved - which is key to the project.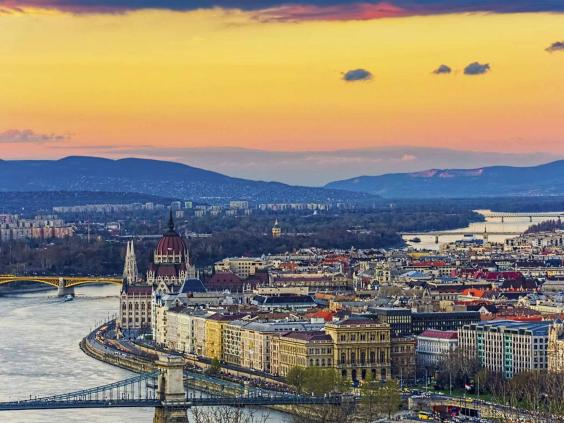 Adrian Stanica, the Romanian scientist leading the project, says: "Living in harmony with the river basin without affecting the downstream and coastal or marine areas has become one of the major challenges - and the recent floods [this year] from Central Europe are proof that a new and successful managing concept needs to be developed. Europe has internationally regarded expertise of river-sea-delta research, but this expertise is fragmented."
Using the various waterways as natural laboratories scientists from the many countries say they can confront existing and potential threats worldwide: from climate change to society's demands, to pollution and ecological conservation needed in these types of water systems.
Considering the Danube is the world's most international waterway, and of environmental, economic and political importance - it makes sense for the project's hub to be based at its delta, it aims to become a global leader in its field.
The UK currently provides the chair of the International Initiative Committee for the project, Michael Schultz, and UK researchers have been key players in the development of the concept, while scientists from countries with other river-delta-sea systems such as Italy, Spain, and France, are providing prominent support as they recognise the benefits it will bring to their own systems.
Schultz is not the first Briton to have a leading role in this Eastern European waterway. After fighting in the Crimean War in the 1800s, the European Commission of the Danube appointed prominent British engineer, Sir Charles Hartley, to take the role as engineer-in-chief to improve the navigation at the mouth of the Danube - Hartley became known and is still regarded today as the 'Father of the Danube'.
Current threats to the Danube Basin are numerous: intensive fish farming, hunting, canal and dyke construction, and many types of civic and industrial pollution, each posing problems that could be averted with this type of cross-nation, interdisciplinary approach.
In pictures: Changing climate around the world
In pictures: Changing climate around the world
1/15 Greenland

Calved icebergs from the nearby Twin Glaciers are seen floating on the water in Qaqortoq, Greenland

2/15 Iran

Oroumieh, one of the biggest saltwater lakes on Earth, has shrunk more than 80 percent to 1,000 square kilometers in the past decade. It shrinks mainly because of climate change, expanded irrigation for surrounding farms and the damming of rivers that feed the body of water

3/15 Greenland

A boat navigates among calved icebergs from the nearby Twin Glaciers in Qaqortoq, Greenland. Boats are a crucial mode of transportation in the country that has few roads. As cities like Miami, New York and other vulnerable spots around the world strategize about how to respond to climate change, many Greenlanders simply do what theyve always done: adapt. 'Were used to change, said Greenlander Pilu Neilsen. 'We learn to adapt to whatever comes. If all the glaciers melt, well just get more land

4/15 Norway

The Svalbard Global Seed Vault is seen after being inaugurated in Longyearbyen, Norway. The 'doomsday' seed vault built to protect millions of food crops from climate change, wars and natural disasters opened deep within an Arctic mountain in the remote Norwegian archipelago of Svalbard

5/15 France

A technician preparing to drain a vast underground lake at the Tete Rousse glacier on the Mont Blanc Alpine mountain, to avert a potentially disatrous flood. Some 65,000 cubic metres (2.3 million cubic feet) of water have gathered in a cavity, dangerously raising the pressure beneath the mountain, a favourite spot for holiday makers in Saint-Gervais-les-Bains

6/15 Switzerland

Cracked mud is picture at sunrise in the dried shores of Lake Gruyere affected by continuous drought near the western Switzerland village of Avry-devant-Pont. A leading climate scientist warned that Europe should take action over increasing drought and floods, stressing that some climate change trends were clear despite variations in predictions

7/15 USA

Cattle graze on grassland that remains dry and brown at the height of the rainy season in south of Bakersfield, California. Its third straight year of unprecedented drought, California is experiencing its driest year on record, dating back 119 years, and dating back as far as 500 years, according to some scientists who study tree rings

8/15 Pakistan

An aerial view shows tents of flood-displaced people surrounded by water in southern Sehwan town. United Nations Framework Convention on Climate Change (UNFCCC) executive secretary Christiana Figueres met with people displaced by last year's devastating floods. Catastrophic monsoon rains that swept through the country in 2010 and affected some 20 million people, destroyed 1.7 million homes and damaged 5.4 million acres of arable land

9/15 Australia

An aerial view of flooding in North Wagga Wagga. Climate change is amplifying risks from drought, floods, storm and rising seas, threatening all countries but small island states, poor nations and arid regions in particular, UN experts warned

10/15 Honduras

Damages caused by a landslide on the Pan-American highway near La Moramulca, 55 Km south of Tegucigalpa. International highways have been washed out, villages isolated and thousands of families have lost homes and crops in a region that the United Nations has classified as one of the most affected by climate change

11/15 Indonesia

A resident sprays water on a peatland fire in Pekanbaru district in Riau province on Indonesia's Sumatra island. Indonesia, an archipelago of 17,000 islands, is one of the world's biggest carbon emitters because of rampant deforestation. US Secretary of State John Kerry Sunday issued a clarion call for nations to do to more to combat climate change, calling it 'the world's largest weapon of mass destruction'

12/15 Indonesia

An excavator clearing a peatland forest area for a palm oil plantations in Trumon subdistrict, Aceh province, on Indonesia's Sumatra island. As Southeast Asia's largest economy grows rapidly, swathes of biodiverse forests across the archipelago of 17,000 islands have been cleared to make way for paper and palm oil plantations, as well as for mining and agriculture. The destruction has ravaged biodiversity, placing animals such as orangutans and Sumatran tigers in danger of extinction, while also leading to the release of vast amounts of climate change-causing carbon dioxide

13/15 Bangladesh

Stagnant rain water with tannery waste make the Hazaribagh area in Old Dhaka as well as Buriganga River the most polluted. Each year during the seven-month long dry season between October and April the Buriganga River becomes totally stagnant with its upstream region drying up and becoming polluted from toxic waste from city industries

14/15 Bangladesh

Waste water from Dhaka city drained to the River Buriganga contributes to its pollutions. On the World Water Day observed in 2007 under the theme Coping with Water Scarcity, under the leadership of the Food and Agriculture Organization of the United Nations, DrikNEWS explores some of the images of the river. UN-Water has identified coping with water scarcity as part of the strategic issues and priorities requiring joint UN action. The theme highlights the significance of cooperation and importance of an integrated approach to water resource management of water at international, national and local levels

15/15 China

Heavy smog has been lingering in northern and eastern parts of China, disturbing the traffic, worsening air pollution and forcing the closure of schools. China's Environment Ministry said it will send inspection teams to provinces and cities most seriously affected by smog to ensure rules on fighting air pollution are being enforced
What remained critical on the Danube Basin after the communist period was pollution from industry and agriculture, and that there was not enough wastewater treatment plants to treat civic waste. Agricultural pollution in river basins is a global threat, and it can lead to 'eutrophication' – a problem present also in the Danube.
The 'eutrophication' phenomenon is caused when agricultural fertilisers act as a food source for algae, causing certain types to grow explosively, and when the algae decompose the process uses oxygen from the water under them, smothering organisms living underneath.
Nobody has discovered how to capture and to treat waters rich with fertilisers.
Other major issues are things that three decades ago were considered harmless and were often disposed of in the Danube Basin, such as heavy metals, pharmaceuticals, and microplastics.
But while the environmental situation within the Danube Basin is no paradise, it is much better than it was 25 years ago. After the fall of many communist states in the late 1980s, which saw the bankruptcy of many heavily polluting industries, this also meant the end of the majority of active pollution sources.
However, as the region's economy has grown - as it has done over the past few years in Central and Eastern Europe - there is a risk of repeating past mistakes.
Learning how to best deal with these threats, how to measure their implications, and to understand their impact is crucial for the overall betterment of river-delta-sea systems around the world. For the time being Adrian Stanica says the process has been "learning by doing".
In 1991 the Danube Delta was appointed a Wetland of International Importance under the Ramsar Convention, it sits firmly on the World Heritage List, and was the first delta in Europe to obtain UNESCO Man and Biosphere status, which recognises important areas extremely rich in wildlife - 5,800 square kilometres of the Biosphere Reserve is on Romanian territory.
It's the largest protected wetland in Europe, but it's estimated that two thirds of Europe's wetlands have disappeared since the beginning of the 20th Century, mainly through "development processes".
In 1994 the Basin countries signed the Danube River Protection Convention (ICPDR), which forms the legal framework for co-operation and transboundary water management of the Danube Basin. It works mostly on improving water quality and to ensure that surface waters and groundwater within the Basin are managed properly, used sustainably and fairly.
Such extensive supplementary research will be of great benefit to the Danube Region and much further afield, given the cross-nation perspective of this new initiative.
Mr Ivan Zavadsky, Executive Secretary of the ICPDR, says of this new project: "A River Basin is a hydrological unit, whereas countries are political and administrative entities. For water, it is the basin that matters and not the borders of the countries therein. Collecting information and sharing it with other basin countries therefore clearly shows an added value of transboundary cooperation in water management."
Romania has committed land and resources to this project, the hub is well under construction at its Delta, and it has received advice and support from scientists and stakeholders from institutions in more than 15 countries, support from UNESCO Institute for Water Education, and from Britain's University of Birmingham, University of Stirling, Southampton, Hull, and Glasgow, and many others throughout Europe.
"We expect that the development of the project, both the hub and [research] nodes that will be built in the delta and throughout Europe will generate a major positive change in the entire region and beyond." Says Adrian Stanica.
It will promote cooperation in science, policy, and management to overcome political, economic and cultural barriers in the name of science, conservation, and development, in a world presented with evermore pressures on the natural environment.
It's a way off yet, but, providing European funds and individual state backing comes to fruition, as looks likely to, this distributed and rigorous international project could be of great benefit to a waterway of critical importance to Europe, and to river-delta-sea systems worldwide.
Reuse content