Jonathan Waddingham, JustGiving's social and labs product manager, says 'slacktivist' activity can make a lasting impact
How do you define slacktivism?
The Oxford Dictionary defines slacktivism as: "Actions performed via the Internet in support of a political or social cause but regarded as requiring little time or involvement".
For me, this definition doesn't quite live up to the pejorative implication I associate with the term, so I'll quote Wikipedia's entry too: "Slacktivism can be defined as the act of showing support for a cause but only truly being beneficial to the egos of people participating in this so-called activism."
Often used interchangeably with 'clicktivist', I take it to mean the idea that someone will take a small action (usually online) in support of something to make themselves feel good, and that small action has no real consequence.
Is it helpful in the social age?
In a word, yes. The 'slacktivist' is an unfairly maligned creature, as the collective impact of those small actions can actually make a difference. In a similar way to how one vote may not impact the course of an election, an extra signature on a petition website will eventually make the difference. Campaigning websites like change.org or 38degrees see big changes as a result of those campaigns, as once something reaches a certain scale, the power of all the individual 'slacktivists' who supported that campaign carry a real weight and power.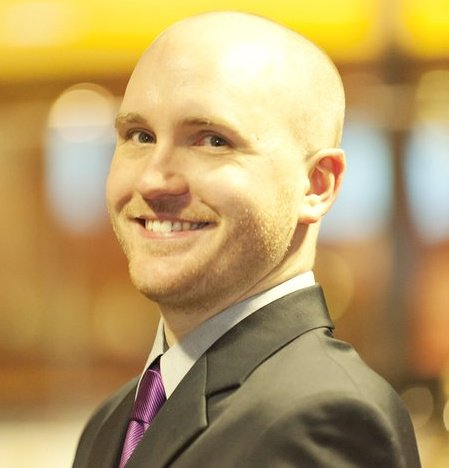 Does it translate to big giving?
You only have to look to the success of the ALS Ice Bucket Challenge last year to see how one so-called slacktivist campaign that generated over $100M to a hitherto 'unfashionable' cause. Or in the UK, over £8 million was donated to Cancer Research UK as a result of the #nomakeupselfie craze. Columnists have described these campaigns as "A ghastly, narcissistic, freakshow, combining the worst elements of social media self-love and celebrity worship with armchair feel-good clicktivism" but they have raised awareness and enormous amounts of money for a lot of causes.
How has it impacted JustGiving?
JustGiving was quick to recognise the significance the rise of the social web would have on the world of giving. A few years ago we did some analysis that showed how each share to a person's social network was worth an average of £5 in donations. So just one like – the ultimate 'slacktivist' action – actually generated real money for good causes.
Since then, we have transformed JustGiving into a social platform for giving. On Facebook we share our friendships, interests and experiences.  We tweet to express our opinions and share news. We curate our professional lives on LinkedIn. When we want to develop and share our musical tastes we turn to Spotify. The same applies to caring.  When a person engages with a good cause on JustGiving, they are expressing what they care about and they influence, and in turn are influenced, by their networks.
Fundraisers in the JustGiving community act like lights illuminating good causes and as they share what they care about and encourage others to give and to care, the light grows brighter. We have made it easy to share fundraising across all social networks to amplify that effect. And encourage more people to share by demonstrating that their share will help people raise money: in January this year we ran a test to try and increase shares after people had donated, and we found that telling people how their share would help their friend raise more money, increased the proportion of people who shared by 28%.
Almost half of all traffic to JustGiving comes from social media sources, so the shares and likes and tweets really add up to a huge amount of money raised for the individuals and causes on our platform.
The Independent on Sunday's Happy List 2014 (NOT the Rich List): Household names
The Independent on Sunday's Happy List 2014 (NOT the Rich List): Household names
1/9 Elena Baltacha

Elena overcame serious illness to become Britain's top women's tennis player, and used her winnings to start a tennis academy for underprivileged children in Ipswich, her home town. She died this month at 30 from liver cancer, just after being nominated for the Happy List.

2/9 Mary Beard

The respected classicist is Britain's best-known name in the field. Her profile is unapologetically colourful, and she is a regular guest on BBC's Question Time. She has delighted us with her historical documentaries, narrated with erudition, enthusiasm and relish for the saucy or bizarre.

Rex Features

3/9 Tom Daley

The 19-year-old diver took to YouTube last December to announce that he was in a relationship with a man. He was later hailed by many as a perfect role model for young people in similar situations.

Getty Images

4/9 Georgios Samaras

Celtic's on-pitch celebrations after winning the Scottish Premiership were especially momentous for one young fan. Jay Beatty, who has Down's syndrome, was given manager Neil Lennon's winner's medal before striker Georgios lifted him out the crowd and carried the 10-year-old on a lap of honour in front of 60,000 fans.

Getty Images

5/9 Sue Townsend

The author of the ever popular Adrian Mole series, Sue died last month aged 68, prompting tributes from fans and fellow writers around the world. While the loss remains, so does her work, so that her name will always be spoken with a smile.

Rex Features

6/9 Charlie Webster

The Sky Sports presenter from Sheffield revealed she was sexually abused as a young girl. This year, she pledged to run 250 miles in seven days to campaign against domestic violence, raising around £100,000 for Women's Aid in the process.

Getty Images

7/9 Pharrell Williams

Pharrell's universally popular song Happy made many people … well, happy. His single, a chart-topper in 24 countries, had an equally gleeful video, which led to numerous "inspired by ..." versions, including one from a group of British Muslims that shattered stereotypes.

Getty Images

8/9 Malala Yousafzai

After speaking out for women's education rights in Pakistan, Malala was shot by the Taliban in 2012. This propelled her to international prominence and two nominations for a Nobel Peace prize. This year she has spoken at the UN and met leading global political figures. She continues to campaign worldwide.

Getty Images

9/9 Roy Hodgson (with luck)

Probably the most down-to-earth manager England have had in years, Roy is diplomatic without being dishonest, and speaks with intelligence and integrity. Of course, this currently positive public image would be upgraded to something close to godliness should he come back from Brazil cradling the World Cup this summer.

Getty Images
Do you think slacktivism is a phenomenon that will fall away?
No, because of how firmly embedded our lives are in social media. The speed at which our favourite social media sites are changing and evolving means it will become even easier to share our messages in the future. The growth in mobile is also significant – we see more sharing happening on mobile web than on desktop, and we're starting to see sharing across new networks like WhatsApp beat established channels like email in our mobile app. As mobile usage grows, so will sharing, and as it becomes easier to give with mobiles, the amount of sharing and giving to good causes will undoubtedly increase.
Does slacktivism make the world a happier place?
Yes, I think it does. If you can share a friend's crowdfunding campaign to your social network and know that it makes a difference to that campaign hitting its target, then that's a very powerful thing. Telling people about a charity campaign or a cause you care about, seeing those stories shared or liked by your friends, and importantly, seeing people giving to those causes should make you happy. We know giving makes you happy. I hope that sharing something and making an impact as a result would make you happy too.
Read more on JustGiving's blog blog.justgiving.com
Reuse content