More than half the UK adult population now listens to digital radio, with 28.6 million people tuning in via DAB, television or online each week, according to audience bureau Rajar.
To the surprise of many, BBC Radio 4 Extra, the archive comedy and drama station, is now the UK's most-popular station with an audience of 2.17 million.
The success of 4 Extra and its sister station BBC 6 Music demonstrates a public appetite for informed speech and music programming which exists outside the rigid formats, vapid DJ blather and data-driven playlists which dominate many of the traditional networks.
Digital listening is being fuelled by the decision to fit new cars with DAB sets, alongside the advance of 4G coverage and ever-available Wi-Fi.
Community stations – which often launch online, build up their expertise and audience, then apply for an Ofcom community-radio licence – are adding to the diversity.
Staffed by volunteers, and often inspired by the maverick spirit of John Peel, stations are following the trail blazed by the London-based Resonance 104.4 FM, the arts broadcaster that caters for tastes ranging from African-development issues to "dystopian, sentimental synthetica from the early 1980s".
Ofcom has begun trialling digital software known as "small-scale DAB" which removes the need for expensive hardware and will allow dozens of new, community and local-radio stations to broadcast to small geographic areas.
But for amateur enthusiasts there's no need to apply for Ofcom approval when the technology to set up a hyperlocal internet-based station is freely available.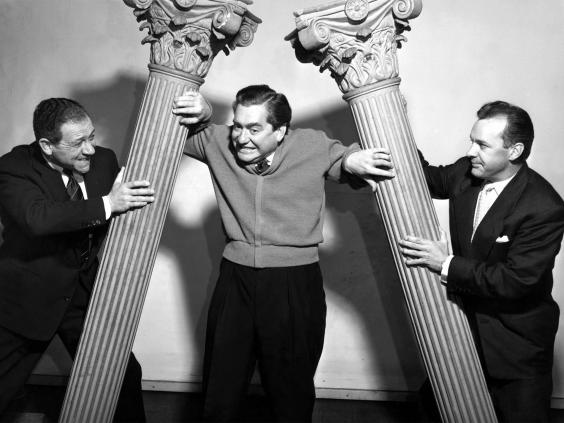 Hackney has NTS Radio, based in Dalston, set up by club DJ Femi Adeyemi, which, from a studio the size of a broom cupboard, mixes musical styles from rasta to psychedelic folk.
In the heart of London is Soho Radio, a web station which broadcasts from a coffee shop on Great Windmill Street next to Paul Raymond's notorious Windmill Theatre, and aims to give a voice to "musicians, artists, film makers, chefs, poets and the generally curious".
Set up by Adrian Meehan, a session drummer and studio owner who worked with Robbie Williams, Soho Radio feeds off the vibrancy of the district's bustling media industries and its cast of bohemian eccentrics. Mark Ronson and Stephen Fry have dropped into an eclectic schedule which includes veteran dance-music DJ Norman Jay, restaurateur Aldo Zilli, moonlighting BBC London 94.9 FM rock presenter Gary Crowley, Groucho Club front-of-house gatekeeper Bernie Katz and William Sitwell, the food critic.
Soho Radio, which celebrated its first birthday last week, is already outgrowing its roots as a local service.
"We had 5,000 listeners after the first month and now we're up to 45,000," said Mr Meehan.
The not-for-profit station operates "on a shoestring" from a studio situated below "an old Maltese clip joint". Building materials were acquired from eBay and a team of  15 volunteers help produce the shows, which are archived on the Mixcloud website after being live streamed.
"Soho has some of the greatest creatives on the planet. Everybody said 'why hasn't a Soho radio station been done before?' I knew once I got the name it would be a goer," said Mr Meehan, who wanted a location where coffee drinkers and passers-by can watch the DJs at work.
With no advertisers to keep sweet (beyond an Italian soft-drinks brand which sponsors Sitwell's shows) or censorious BBC bosses to appease, the presenters are free to pursue their passions.
"Everything is sanitised these days. Nobody gets sacked for saying 'bugger' here – although we have curbed some of the language," Mr Meehan said. "Gary Crowley asked to come on and play his favourite punk and new-wave records. It's the spirit John Peel used to have."
James Brown, the founding editor of Loaded magazine, who presents a music show, said: "A lot of music stations are predictable and bland. What I love about Soho Radio is I can play whatever I want. I'll have 'Native New Yorker' by [70s disco band] Odyssey followed by 'Search and Destroy' by The Stooges. The feedback I get is great."
Mr Meehan admits his station could provide an alternative to 6 Music, which needed the threat of closure to grow from modest beginnings to its current audience figure of 2 million listeners.
Crowley is not the only BBC broadcaster to explore alternative digital outlets for their work. "Whispering" Bob Harris, the Radio 2 presenter, is to release never-before-heard interviews he has conducted with rock legends including Robert Plant and Sir Elton John on the digital platform audioBoom.
Mr Meehan argues that an increasing number of well-known figures are willing to present shows unpaid in return for the freedom to say and play exactly what they like to an appreciative audience. The BBC and its rivals could be faced with a challenge if big personalities conclude that reaching their fanbase via subscription-based podcasts offers a better future than quarterly judgement by Rajar. What price a weekly "Jeremy Clarkson unbound" show, syndicated on satellite radio across the world and sponsored by Ferrari?
For the time being, listeners are the beneficiaries of the digital-radio boom. It has given free reign to a multiplicity of voices and is helping nudge digital's share of the total radio-listening market towards the Government's target of 50 per cent – which, when eventually hit, will trigger the ultimate demise of analogue signals.
A 'serious experiment'? Or crass exploitation?
The BBC has provoked a furious backlash by commissioning a reality show that pits unemployed and low-paid workers against each other for a cash prize.
Britain's Hardest Grafter is seeking 25 low-paid workers with applications limited to those who earn or receive benefits totalling less than £15,500 a year.
The contestants compete against each other in a series of "blue-collar tasks" with the "least effective workers" eliminated until a victor survives, who will receive a cash prize of about £15,500, the minimum annual wage for workers outside London.
More than 15,000 people have signed a petition condemning BBC2 for pursuing a "voyeuristic poverty porn format" which uses "vulnerable members of our society as fodder for a game show".
The BBC insisted the series will be a "serious social experiment which investigates just how hard people in the low wage economy work".
It's disappointing if the only way the BBC feels such serious social questions can be pursued is through yet another reality contest.
In its appeal for contestants, the BBC says it is seeking "people who feel passionately about the issues in the UK today" – TV code for attention-seekers who will shout at each other.
Whistleblowers' rally takes on the snoopers
What is the collective noun for whistleblowers? It could emerge at a "Stand Up for Truth" rally in London today, attended by Daniel Ellsberg, the US analyst who leaked the Vietnam Pentagon Papers, among others who put their lives on the line to expose classified information.
The rally will challenge the new Snoopers' Charter proposed by Home Secretary Theresa May, giving security sweeping surveillance powers including the right to spy on social media and encrypted websites.
Ministers say the extra powers for MI5, MI6, GCHQ and police will help fix damage caused by NSA whistleblower Edward Snowden, whose actions have made it harder to track terrorists. Professor Des Freedman, chair of the Media Reform Coalition, one of the rally's organisers, says the move won't help counter terrorism but will "stifle free speech" and "prevent effective democratic debate". Ministers will struggle to convince Parliament that measures which also force technology firms to record every internet visit, text message and phone call for up to 12 months are not unnecessarily authoritarian.
Twitter: @adamsherwin10
Reuse content