A football match was staged at Buckingham Palace for the first time today - but players would have been taking care not to hit any wayward balls after being told they would have to answer to the Queen if they smashed any windows.
The match was taking place as part of the FA's 150th anniversary celebrations and featured two of England's oldest amateur clubs - Civil Service FC and Polytechnic FC.
Speaking before the match, The Duke of Cambridge addressed the players as well as guests including former England striker Michael Owen and Football Association chairman Greg Dyke.
During the address, Prince William, who is the president of the FA, paid tribute to football's unsung heroes by honouring 150 grassroots volunteers during a Palace reception.
He told the guests: "At its best, football is a powerful force for good in society. It binds people from different backgrounds, communities, faiths and abilities - and gives them a common interest, a unifying identity.
"I believe, over its 150 years, football has remained a wonderful example of the power of community and of our ability to come together to organise and to enjoy a simple pastime."
William then joked that if a window was smashed, the footballer responsible would have to face his grandmother.
He said: "This magnificent home, Buckingham Palace, is at the heart of the nation, and so there cannot be a more fitting setting to celebrate our national game, and to celebrate all of you."
Speaking about the Queen, he added: "One warning, though: if anyone breaks a window, you can answer to her."
To see more picture, CLICK HERE, or click 'VIEW GALLERY' above.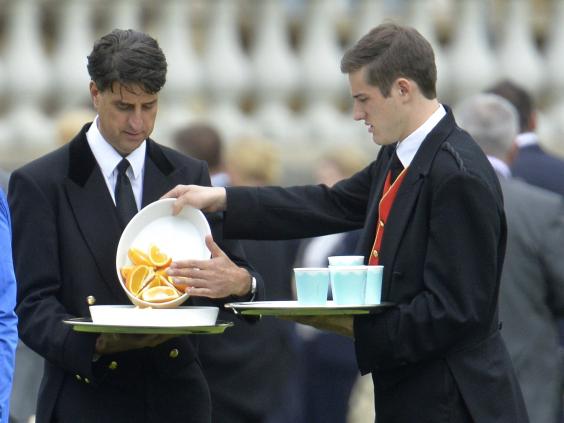 Reuse content