British Summer time (BST) is nearly over and the clocks are about to go back, making the mornings lighter and the evenings darker.
William Willett came up with the idea in 1907, arguing that Britons were wasting valuable morning hours during the winter.
He proposed setting the clock forward by 80 minutes in four steps over April, and then reversing it in September.
It just goes to show there's no underestimating how important a good night's sleep is.
It's so necessary, in fact, that the Centre for Disease Control and Prevention in the US has deemed insufficient sleep to be a public health problem.
The CDC found that there are an estimated 50-70million people in the US who suffer from  some sort of sleep disorder.
Though we're told we should be getting at least seven to eight hours a sleep every night, a study conducted by the UK Sleep Council found that just a third of Britons get by on five-to-six hours a night.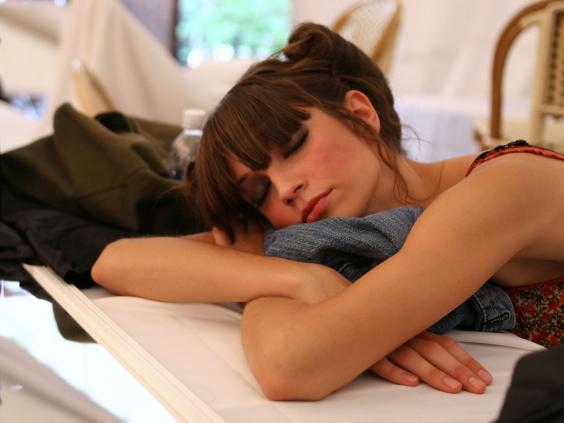 So what can we do to get a better night's sleep? Here are some tips from the experts at Sleepio:
The long and short of it? Sleepio emphasise: "There isn't one secret to a good night's sleep, but there are ways that you can increase your chances of getting quality sleep. For example, by optimising your lifestyle so that you set yourself up for a good night's sleep during the day."
Do's and Don'ts of Sleep
Put the day to bed too
Whether you are worried about the day ahead, or planning an event in the distant future, these kinds of thoughts often require concentrated attention, which is why they are best dealt with during the day, when you are awake!
Try writing a list before you get into bed - plan the day ahead and let go of worries before heading to the bedroom.
Take some time to wind down
Try and start winding down for 60-90 minutes before you head off to bed. Avoid doing any work or any intense activity and take some time to relax before you start your bedtime routine of cleaning your teeth etc.
Invest in your bedroom
There is no doubt that our sleeping environment plays a crucial role in our night's sleep - so it's very important to get the temperature, light and noise levels in your bedroom right.
Find out what works for you it's worth experimenting to see how much sleep suits you best, how many pillows you need and what temperature your room should be at, for example.
Reuse content