New York Bridal Fashion Week plays host to some of the biggest names in the business, from Marchesa to Vera Wang.
But it was one designer's penchant for showing some serious skin that has given a rather sexy wedding dress some nuptial notoriety.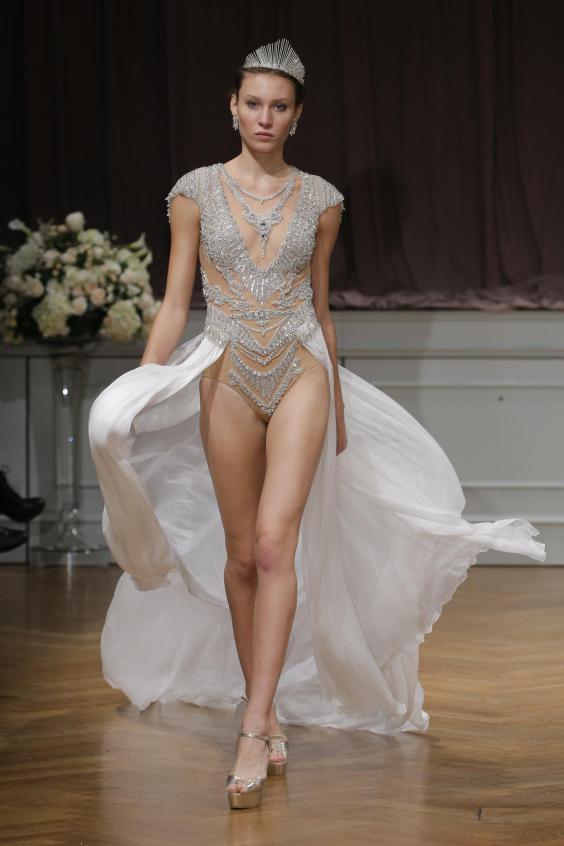 Israeli designer Alon Livné debuted a super-revealing dress for his latest collection proving that wedding dresses no longer come to symbolise a woman's virginal purity, instead, she's earned the right to feel racy as she walks down the aisle.
The creation pushed this desire to extremes with a dress that featured a delicate skirt attached to the rear portion of a flesh coloured bodysuit, which was covered in silver embellishment.
The bedazzled crotch was left exposed creating a look more suited to the wedding night than the ceremony.
Called "Heaven", the dress was inspired by the idea of a Greek goddess, Livné told Cosmopolitan: "I wanted to make something that is very showstopper, very unique, but still feminine and soft."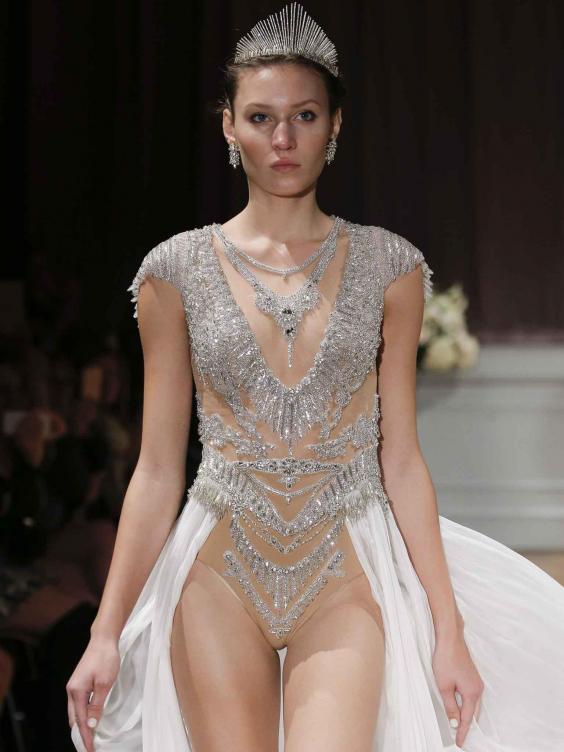 The bodysuit itself is "quite comfortable", he explained, and it would be sold at market with a more modest overskirt.
But, for brides that really want to flash the flesh individual adjustments can be made: "For the dancing, she can take off the overskirt and be more sexy."
This wasn't the only skimpy dress that the Israeli designer showcased; "Venus" was an embellished halter dress with a flowing white skirt featuring two hip-high slits at the front; a look that's reached red-carpet status with the likes of Bella Hadid and Kendall Jenner.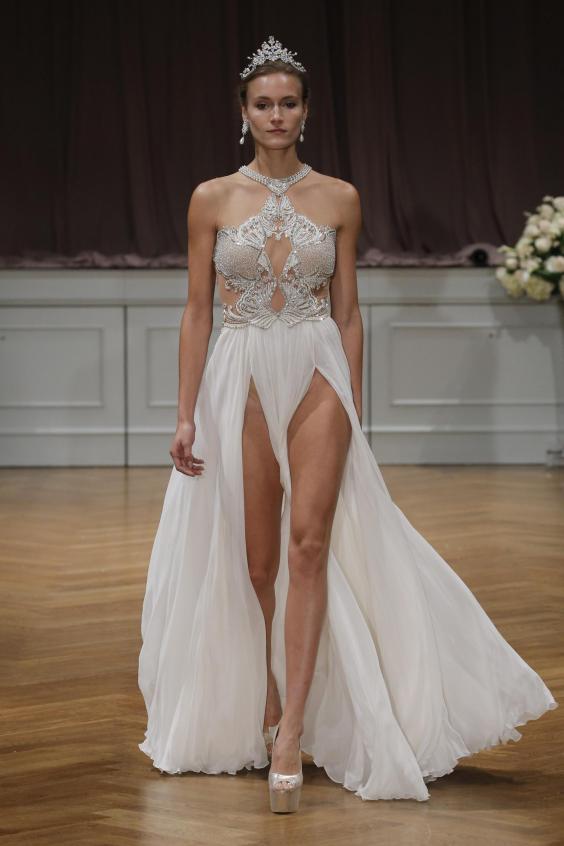 Once a relatively demure showing of princess-y ballgowns and tulle covered contortions, Bridal Fashion Week has been besieged by an extreme trend that lives up to brides' increasing desire to bare nearly-all.
Reuse content