It's nearly two decades since a crop of supermodels including Kate Moss and Cindy Crawford posed naked in the iconic PETA anti-fur adverts under the slogan "we'd rather go naked than wear fur". Nowadays thanks to a raft of faux alternatives, there's no need to go to such chilly extremes.
On the catwalk, designers are increasingly opting to stick with synthetic fur – Stella McCartney, Christopher Raeburn, Calvin Klein and Tommy Hilfiger have all incorporated the material into their winter collections.
Faux fur fashion
Faux fur fashion
1/10 Faux fur

Scarf £175, shrimps.co.uk

2/10 Faux fur

Bag £18, dorothyperkins.co.uk

3/10 Faux fur

Keyring £39, Faux England, faux.uk.com

4/10 Faux fur

Shaggy jacket £89, missselfridge.co.uk

5/10 Faux fur

Two-tone jacket £450, shrimps.co.uk

6/10 Faux fur

Gilet £99, mintvelvet.co.uk

7/10 Faux fur

Coat £54.99, newlook.com

8/10 Faux fur

Pink collar coat £195, Unreal Fur, asos.com

9/10 Faux fur

Jacket £168, Edition by Todd Lynn, debenhams.co.uk

10/10 Faux fur

Model wears stole £17.99, dress £24,99, earrings £7.99, ring £4.99, polo-neck £14.99, all newlook.com
The trend has even led to a set of emerging labels which specialise in faking it. Shrimps is the idea  of London-based designer Hannah Weiland, who has made a name for herself with her signature witty designs; her playful, fuzzy fur take on classics includes the addition of Breton stripes and unusual colour combinations.
Unreal Fur is an Australian label; its approach is to create faux fur styles with a luxurious finish that can emulate the look and feel of fur but without any of the ethical issues. Similarly positioned, London-based Faux England has quality materials and craftsmanship at its centre.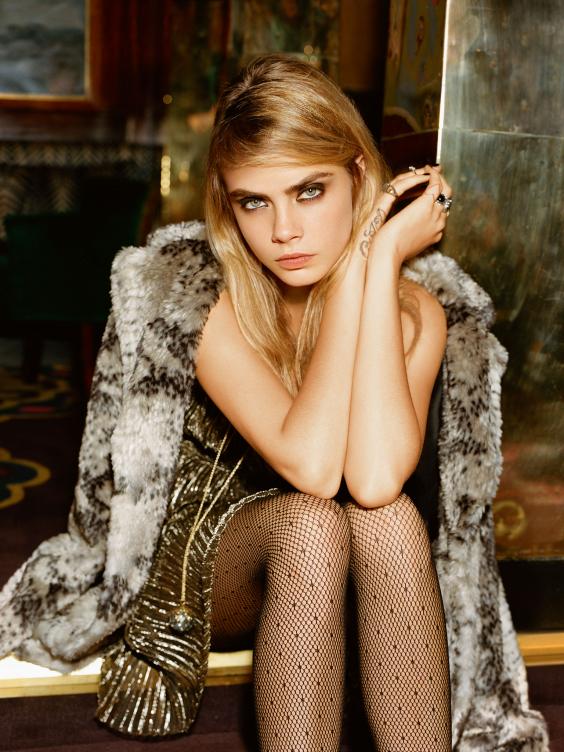 Faux fur doesn't need to be confined to outerwear; all manner of accessories are also now available with synthetic fibres. Traditionalists can't go wrong with a stole or a hat.
For a different take on the trend try a bag; clutches and shoulder bags work particularly well adding extra texture to an eveningwear look, but unless the abominable snowman is your outfit inspiration, just don't wear them all at once.
Reuse content