Period dramas based around the establishment that is the large department store are as popular as ever, with both The Paradise and Mr Selfridge successfully capturing the imaginations of television viewers. It seems that watching the rich and idle indulge their fancy for the latest fashions and gadgets, or their passions for their latest paramour, is television gold.
The reality of some of these stores however, was often the reverse; the Army & Navy shop which opened back in the late 19th century was founded by a group of military men whose primary aim was to sell goods at the lowest possible price. Selling groceries, furniture and even guns, cash-conscious customers were able to do their weekly shop while watching their pennies.
Click here to see more from the collection
There's nothing remotely romantic or swanky about that, although the latest fashions weren't totally given the cold shoulder; there was ample opportunity to pick up a hat pin along with your new pistol. Now the brand is owned by House of Fraser, an emporium that is known and loved. Although it's no longer stocked to the brim with firearms, you can, if the whim takes you, still buy a fancy hat pin. Menswear isn't ignored either, as the Army & Navy brand is being relaunched for autumn.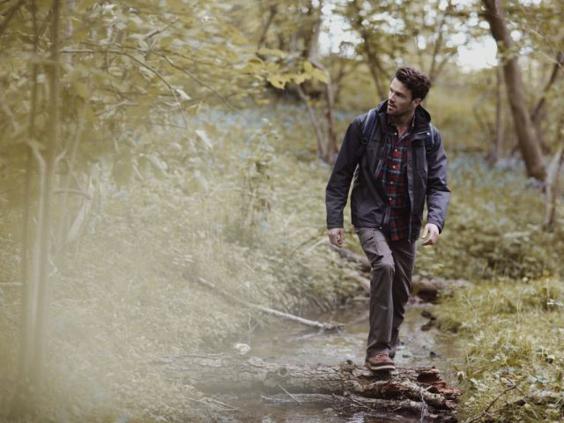 It's a capsule collection made up primarily of oversized check shirting, jackets in traditional techy waterproof fabrics and smart knitwear. Rejoice also at the inclusion of the hard working gilet; its very versatility means that it can either be worn under your blazer for an extra layer of warmth, or over a shirt. Colours are mostly muted with flashes of red and blue enlivening navy, khaki and cream.
And don't fret about sacrificing style for substance, as these clothes can easily take the rough and tumble of outdoor living and still keep you looking dapper. Pared down they may be, but whether worn for hiking or just the school run they're perfect for the hidden adventurer in all of us.
Reuse content