Neom full body massage
Take a proper break and head to the Pennines in West Yorkshire, where the award-winning, eco-friendly, Titanic Spa will welcome you, offering a wide variety of treatments and spa experiences, from a mud and chocolate chamber, to relaxing full body massages using organic oils from leading brands. The Neom body massage can either be energising or relaxing (depending on the scent of choice), but its main aim is to detox your muscles and soul, while nourishing your skin. Extend your treat and after an hour-long massage experience the heat/ice rooms at the sauna and steaming area. If you're up for a weekend break, you could stay at the spa's luxury serviced apartments, with deals starting from £145 pp.
£70 for 60 minutes, titanicspa.com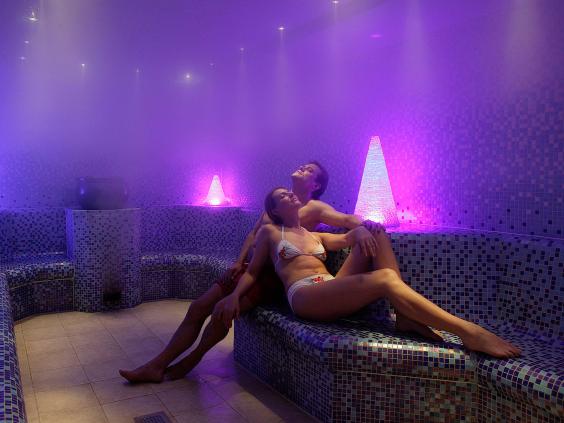 Lava Shell Glacial Detox
Try a different type of massage, one that will purify your body following the festive meals. Using "glacial shells", which are tiger clams sourced in Asia, two chilled and one heated, the Glacial Detox combines hot and cold pressure to stimulate circulation. By applying long flowing movements, the invigoration treatment aims to eliminate toxins, breakdown fatty tissues, stimulate the digestive system and even ease emotional stress in a full mind and body detox. As it acts as a non-invasive colonic, it's ideal for weight loss programmes too.
From £55. Treatments are on offer at spas and salons around the country, sharedbeautysecrets.com
Seaweed Oil Massage
If skincare is your worry, then a full body massage using Voya's  brand new 'Angelicus Serratus' oil will renew your skin just right. The luxury "super-hydrating" organic aromatic oil is made completely of seaweed, which has been credited with a long list of minerals, vitamins and multiple benefits. Submerge yourself in a revitalising and nourishing experience that will hydrate your skin and leave it glowing, as the oil improves elasticity and cleanses tired skin. While the massage relaxes muscles, relieves stress and improves body's circulation, the oil nourishes your skin head to toe.  The treatment is available at The Landmark hotel in London and in spas across the country.
Prices start from £90 for 45 minutes. Landmarklondon.co.uk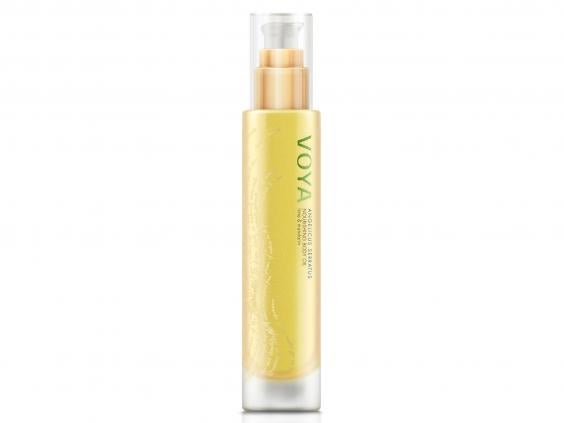 Aromatherapy Associates Inner Strength Treatment
This treatment from leading aromatherapy brand, Aromatherapy Associates is designed especially for those experiencing periods of extreme stress. Based on the brand's Inner Strength Bath & Shower Oil which was created by founder Geraldine Howard when she was experiencing health issues, the treatment is tailored to help the body during difficult times. This is an immersive treatment which starts with frankincense inhalation and a foot cleanse before the oil and paraffin wax is applied to the body and hot stones utilised for a comforting and nurturing massage. The treatment finishes with a face and scalp massage.
£120 for 90 minutes, aromatherapyassociates.com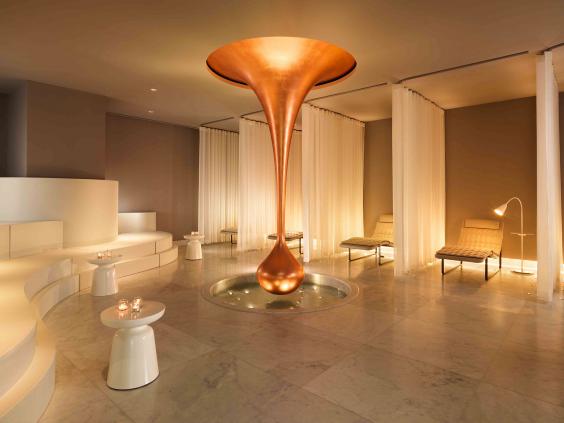 Dr Jackson's Organic Facial and Massage Treatment
The newly opened Agua Bathhouse and Spa is situated in the swanky new Mondrian London hotel at Sea Containers on London's Southbank. The spa sees the debut of the Spa Playground, a new concept for the hotel group that's designed to promote a more social element to spa visits, ideal for visiting with friends. A range of brands and treatments are present at the hotel, many niche. Dr Jackson's Natural Products does what it says on the tin, harnessing the power of nature for ultimate effect. The treatment is split equally between a relaxing massage and facial for total indulgence.
£75 for 50 minutes, morganshotelgroup.com
Reuse content