Extreme weather was the main conversation thread at New York Fashion Week – but, in polar opposite to the weather (vortex pun intended), the shows that played out over the course of the week were hardly extreme.
New York fashion is entrenched with heavy hitters who know who their customers are, and what they wear. The brand power of these multi-million (even billion) churn-over companies grossly usurps the actual ideas on the runway. That sets a lofty precedent for subsequent fledglings to try and find their own brand identity, in a bid to reach those same heights. Some ascend with ease, some struggle and switch. It's a mixed bag. Here are the tribes of New York Fashion Week.
The Classics
Mega-brands loom large over NYFW, not with groundbreaking ideas but with sheer clout. No surprises then that they rested on their laurels, cosiness and comfort emerging as a key theme for the week. Francisco Costa made crafty and artisanal knits look effortless at Calvin Klein. Costa's remit has always been about precision, but his textural turns of late have pumped new verve into the American fashion powerhouse.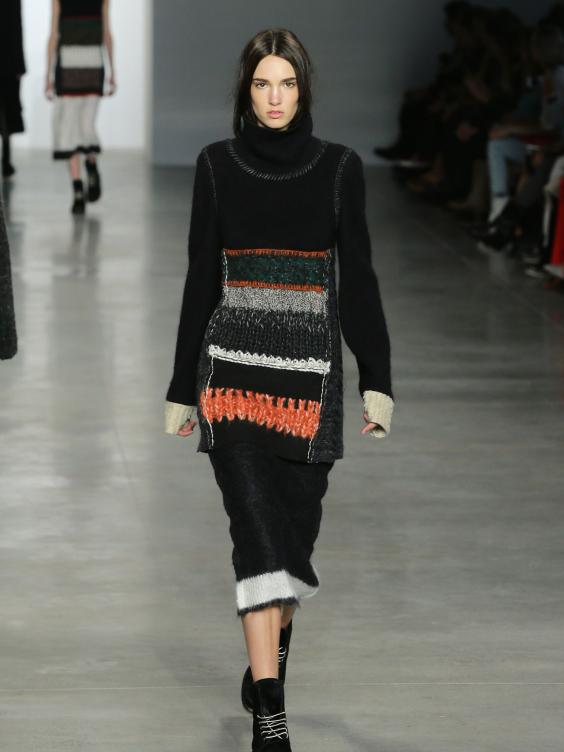 Ralph Lauren may have kitted out the American Olympics team in Sochi in stars and stripes, but his own take on winter dressing consisted of streamlined coats and capes in cream and lilac, meant to look good against the snow. Likewise, Tommy Hilfiger has all you need for après (and avant) ski with Americana plaid and blanket dresses.
The Fast Learners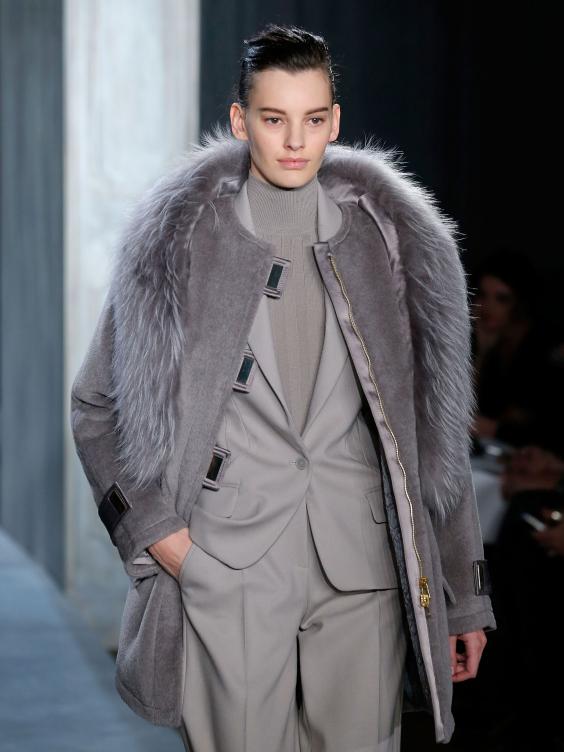 Some designers have made light work of finding their niche. Jason Wu does tangible elegance. Bias cut velvet dresses, trailing the floor, come with oversized coats. It was a whispers-and-caresses type of collection that was a moody contrast to his debut at Hugo Boss, where he tapped into the brand's masculine sensibility and, dare we say, Germanic precision.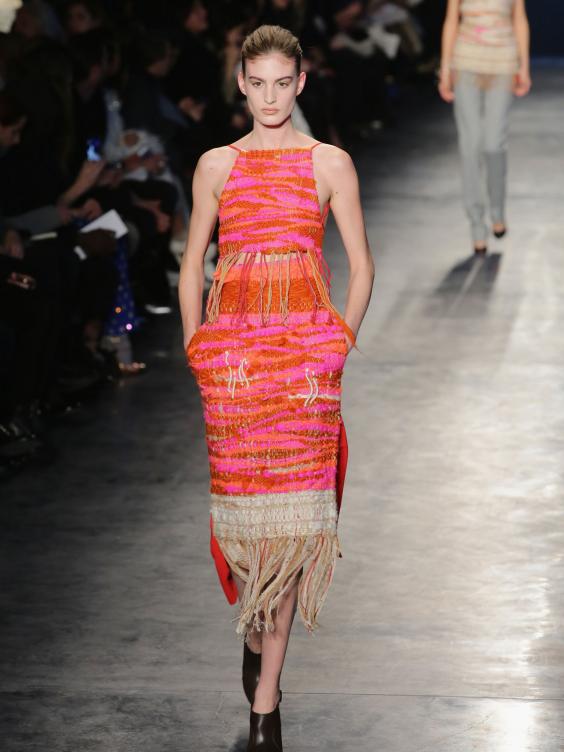 Joseph Altuzarra normally mines a theme, but this season, he went for technique. So you got the best double-faced cashmere coats, and Sheila Hicks-inspired tapestry bibs worked into backless dresses. Both Wu and Altuzarra are smartly chasing a customer base of assured women, who know their own minds.
The New Establishment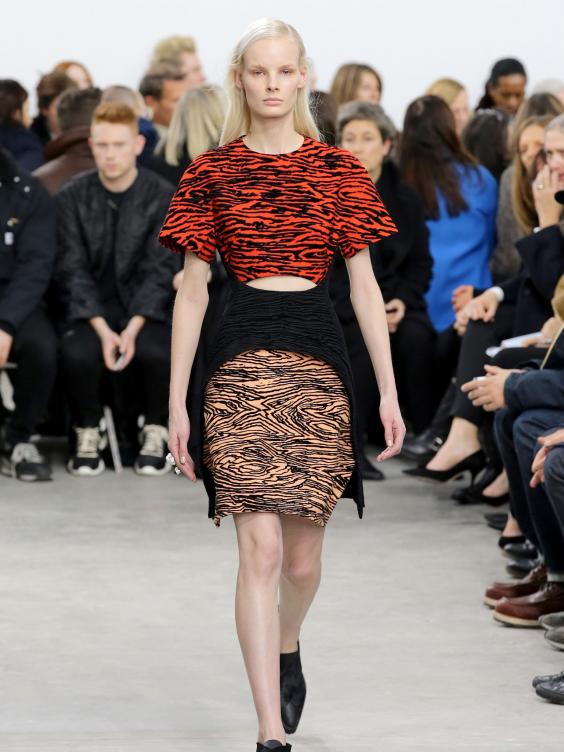 Michel Gaubert's remix of Missy Elliot's millennial track "Work It" was the soundtrack to Proenza Schouler's revved-up show of glitchy textures and energetic silhouettes. The label's techy fabric shtick was further finessed here. Jack McCollough and Lazaro Hernandez have been in the game for 10 years and they can afford to reference themselves as they sit on top of the new establishment pile.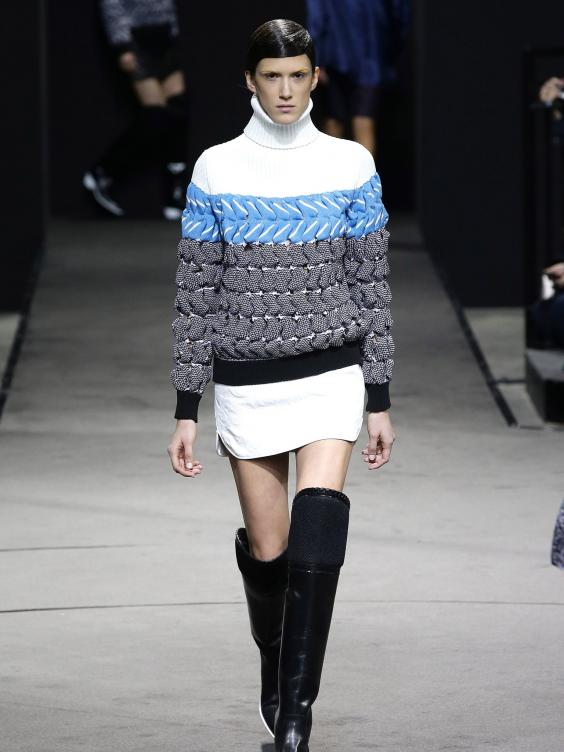 Alexander Wang is also no newbie. He's confident and ballsy enough to drag the fashion crowd out to Brooklyn in the freezing cold  to watch his fembots rotate around in heat- sensitive protective gear. There might have been heat there, but much of the collection was deliberately cold, utilitarian and ultimately cool.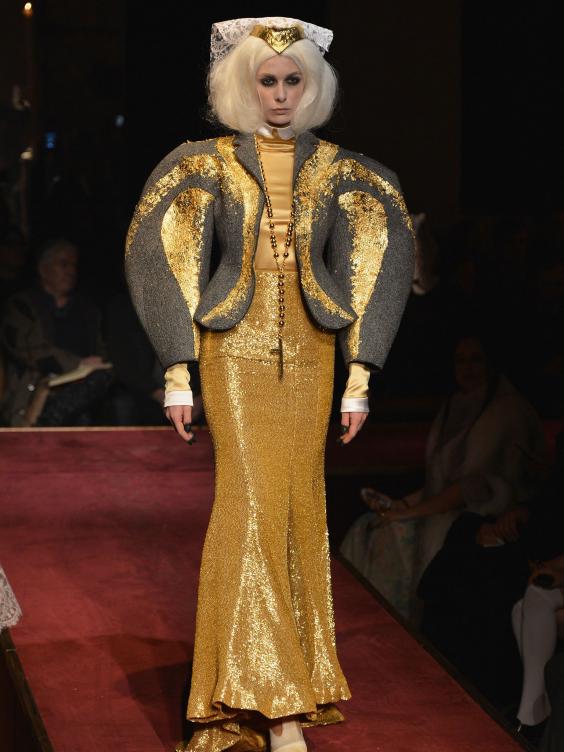 An entirely different school of thought, but nevertheless Thom Browne has done his time in the industry. We know he can make a lean 'n' mean shirt and suit and so we'll allow him his moment of escape in his womenswear collections. We went to confession with Browne, sat in pews and looked up in wonder at the demented/enchanted devout worshippers (of what religion, we don't know), festooned in curves, opulent gold contrasting with monastic grey flannel. It is a flight of fancy, but one that mesmerises. That's why we keep going back for more.  
The Comeback Kids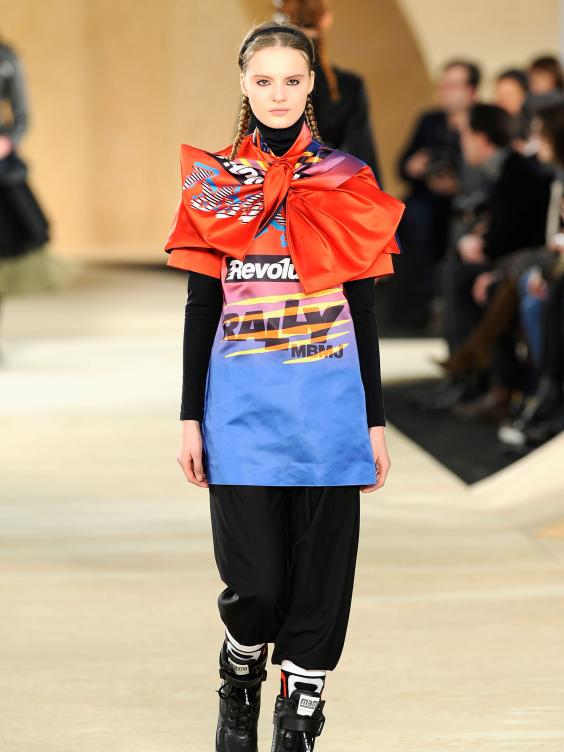 All hail Luella Bartley and Katie Hillier's triumphant reboot for Marc by Marc Jacobs, henceforth to be known as MBMJ (an easy-peasy hash tag). Jacobs looked on like a proud dad, as Bartley and Hillier put out a raucous collection that made girls look like manga characters, who skated, biked and gigged, and made bows and pleated skirts look badass. Luella apparently had seven collections in  mind before getting started on the task at  hand. That's an exciting prospect for the future of MBMJ.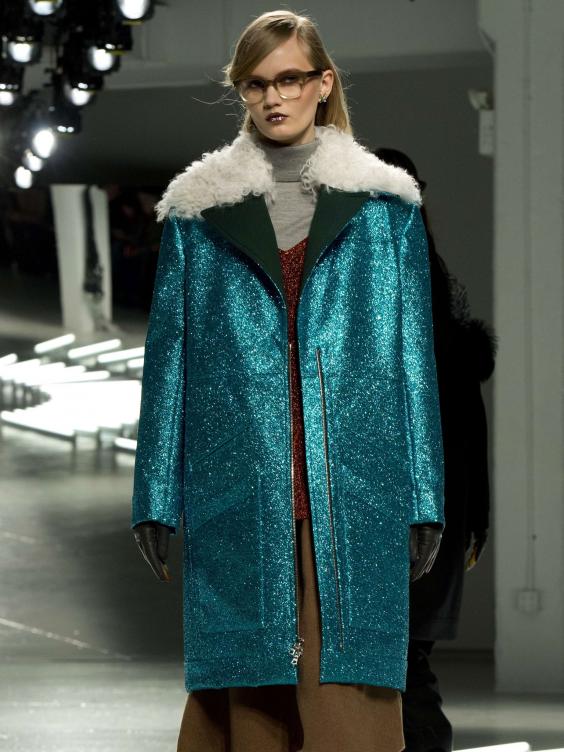 Rodarte's Kate and Laura Mulleavy have often wandered off the path in recent seasons, struggling with being creative free spirits and having commercial pressures. This collection mined nostalgia, as is always the case with Rodarte, but in a way that felt like a resounding reconciliation. Geek girls the world over  will rejoice over glittery parkas, granny crochet and an Insta-friendly finale of Stars Wars-printed gowns.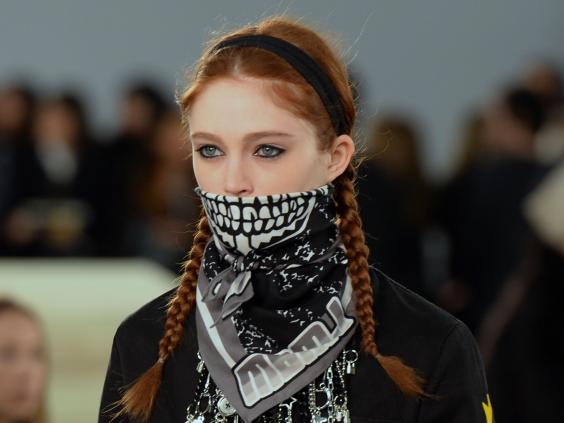 I didn't get to see Marc Jacobs' show, because of – you guessed it – the weather. From the livestream and pictures, it seems Jacobs created his own cloud nine. Identity and personality have never been a problem chez Jacobs, but you sense that after a 15-year Louis Vuitton tenure, Jacobs is entering a new era. This was a clean-slate wipe of a collection, meandering around lean lines, a cloudy palette and a minimal dream. Even without being there, it's clear Jacobs took us somewhere we don't even know we want to go just yet. That sensibility, rare in New York, pushes fashion forward.
Reuse content