Now in its seventh season, London Collections Men – the pithily titled biannual showcase of British menswear – begins today. Since its launch in 2012, the event has sprawled into a four day endurance test of catwalk shows, presentations and parties at which nearly 80 designers will show their wearable wares for spring/summer 2016 to an audience boasting the fashionable imprimaturs of man buns and exposed ankles.
The event is such a success that it has spawned imitators – next month New York will host its own inaugural men's-focused fashion week, competing for a slice of a global menswear market estimated to be worth £273bn and growing faster than its feminine counterpart.
But London's winning formula will not be easy to replicate: fashion favourites Alexander McQueen, Burberry and Tom Ford bring a certain gravitas, while Savile Row stalwarts like Gieves & Hawkes and Hardy Amies have traditional tailoring covered. It is the bright young things, however, that really help make this weekend's fashion event a worldwide phenomenon, and Craig Green is one of the brightest.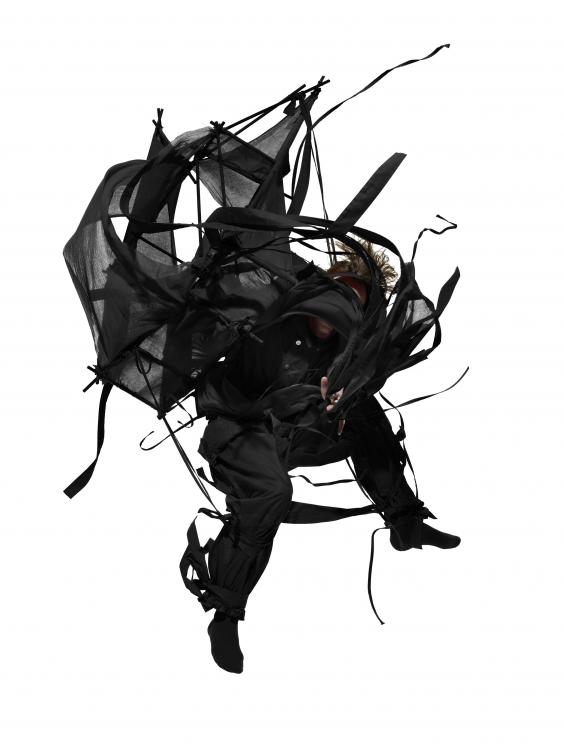 A graduate of Central Saint Martins, at just 28 Green's career trajectory has mirrored the developing success of London's standalone men's fashion event – most recently nominated for the LVMH prize this year, after winning the 2014 British Fashion Award for Emerging Menswear Designer. And, as the schedule this weekend promises to be the biggest and best yet, Green is also celebrating a first – his debut advertising campaign with ground- breaking photographer Nick Knight.
"Craig has opened up an exciting set of doors that other designers can now go through," says Knight of Green's impact on the industry. "Thanks to Craig it's much more exciting – clothes are freer, bolder and there's more of a desire to make a statement."
To celebrate the campaign, influential London retailer Dover Street Market – frequently first port of call for incoming international fashion press - has commissioned Green to design a window installation inspired by said campaign.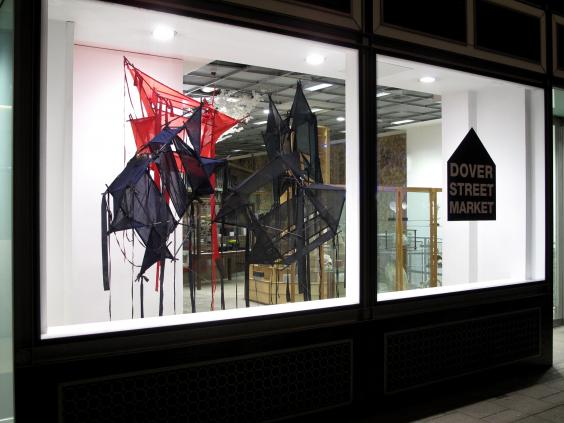 "Craig stands out because he brings a vision and strength to men's fashion that is extraordinary," says Adrian Joffe, CEO of Dover Street Market. "His sense of creation and courage is pretty rare these days."  Green's work may be brave, but when we speak he is feeling less than courageous about the collection he will unveil tomorrow - not least because he is still awaiting receipt of much of it. "Usually I'm very organised, so it's a bit unusual for me to be waiting for delivery so close to the show."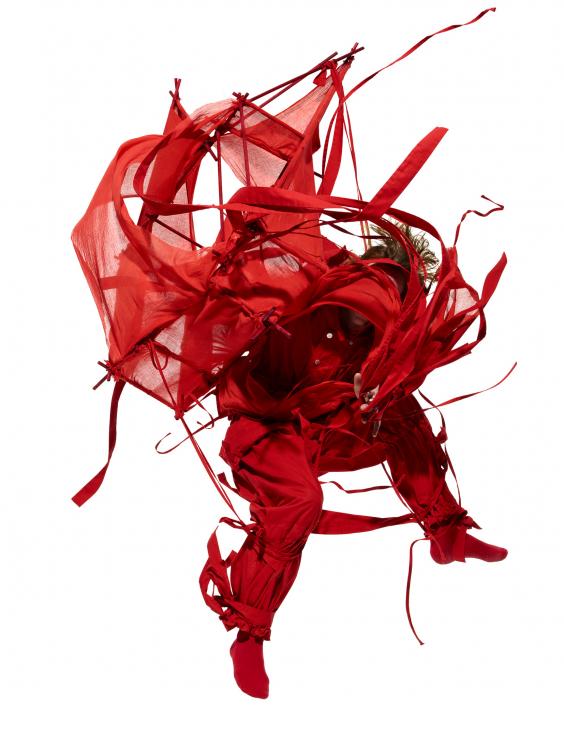 Green recognises that he is lucky to have had the platform of London Collections Men since he graduated with an MA in Fashion in 2012. "I graduated about seven weeks before the first one and took part in Fashion East that season, so I've been very fortunate," he says.
"I know a lot of menswear designers before found it pretty hard, it was a struggle for them to show at a separate time from other menswear brands internationally." Another key factor in Green's success was the MAN programme, a collaboration between Fashion East and Topman which supports emerging talent. This season, it celebrates its 10th anniversary. "Those support networks are so important in London: without them, a lot of brands would not exist today," says Green. "They're so rare in other cities."
Last season menswear shows:

Autumn/winter menswear collections 2015

Autumn/winter menswear collections 2015

1/8 Autumn/winter menswear collections 2015

Valentino

2/8 Autumn/winter menswear collections 2015

Rick Owens

©Valerio Mezzanotti

3/8 Autumn/winter menswear collections 2015

Raf Simons

4/8 Autumn/winter menswear collections 2015

Christopher Shannon

©2015 Christopher Dadey

5/8 Autumn/winter menswear collections 2015

Bottega Veneta

6/8 Autumn/winter menswear collections 2015

Craig Green

©2015 Christopher Dadey

7/8 Autumn/winter menswear collections 2015

Prada

©Monica Feudi/Feudi E Guaineri

8/8 Autumn/winter menswear collections 2015

Alexander McQueen
Gordon Richardson, creative director of Topman - a key supporter of Green and a driving force behind London Collections Men - agrees that the city's supportive side is unique. Richardson was introduced to Green's obvious talent early on, when the latter was an intern at Topman during his BA studies. "You could see that he had talent from the word go, and he's got an incredible career ahead of him whether that's doing his own collection or as creative director of another brand, like Kim Jones."
That designer, another Man alumnus, is now style director of Louis Vuitton's menswear. Richardson continues. "Craig was biding his time learning during his time with Topman – seeing how a big business operates is always good for a young designer, it allows them to think how they would approach things and do them differently. I think all designers need to challenge the norm, challenge big businesses and do something they believe in."
There's the success of London, and its collections – for him and her – in a nutshell.
Other designers to watch this season:
MAN
Ten years ago the MAN show may have been a solitary event on the London fashion week womenswear schedule, but it later became not only the driving force behind the creation of London Collections Men but a highlight of that event. This season, Liam Hodges and Rory Parnell-Mooney will be enjoying their moment in the spotlight.
House of Holland
Henry Holland made his name in the womenswear world keeping his tongue placed firmly in cheek and with the help of a front row filled with bright young things. On Sunday he'll finally bring his colourful, kitsch take on the world to men's wardrobe, and to make up for the wait the collection will go on sale the next day at Selfridges.
J W Anderson   
Continuing London's long tradition of iconoclasm, Jonathan William Anderson's menswear is the sort of thing that provokes outrage and offence in middle England – think men in womenswear or barely anything. Whether you love it or just plain don't get it, the conversation is always more interesting when Anderson's involved.