A rising trend in men's fashion for rugged, outdoorsy garb – think oversized parkas, high-tech fabrics and mountaineering backpacks – has seen camouflage become a prominent print in men's wardrobes.
And while it's nothing new, this season it has been given a high-fashion update.
One of those trends that never really goes away, camouflage remains a staple for most cutting edge men but this time round it's been boosted by the come-about of green as 2017's colour of the year. 
Alas, a surfeit of designers used the utilitarian print to make up the bulk of their collections. But, what was different here was the way it had been modified.
For the new season, camouflage had been given an artful update like never before. At Bottega Veneta, it was rendered in geometric blocky prints that looked hand-painted, while for Cerruti painterly splashes adorned tailored suit jackets, bombers and bowling shirts.
Collage was the look du jour at Dries Van Noten with patchwork parkas and Valentino paired down the print by reducing its conventional five colours down to three.
So as an average Joe, is there ever a stylish way to wear camouflage? Yes.
The key to avoiding Army Combat Action Man or paintball enthusiast territory here is to keep it simple.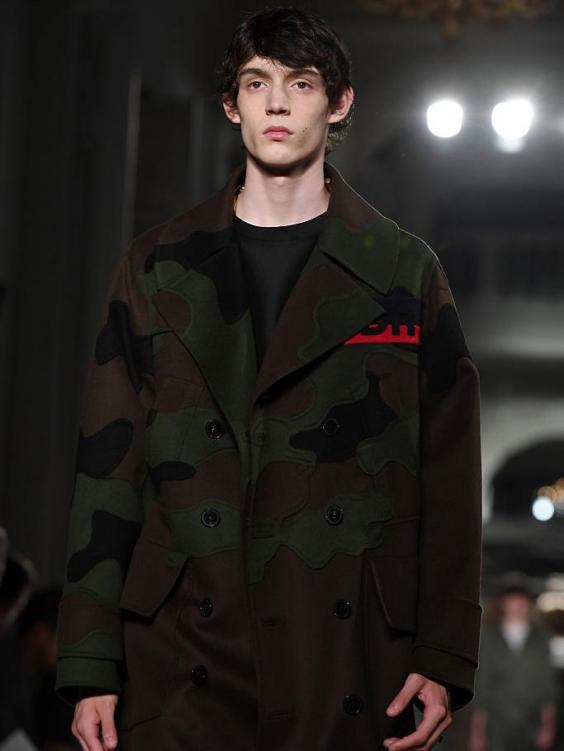 Instead of donning the print all-over, use camouflage as an accent and team with more classic items. If you're unsure, always opt for darker pieces to help tone it down or alternatively, start with small doses and experiment with accessories like belts or watches. 
Still not convinced? Then try picking out individual colours from the print first and combine them to create a tonal ensemble. 
Reuse content