Each year, OppoSuits - purveyors of suits for the self-aware idiot - bring out a Christmas line, but scroll a bit further down its online catalogue and you'll find some less festive but infinitely more absurd but brilliant options.
Made from "high quality fabric, similar to proper 'boring' suits", the range is designed for repeat wear rather than throw-away fancy dress, and yet each OppoSuit costs just £65 for the jacket, tie and trousers.
For your consideration...
1. The 'Cashanova'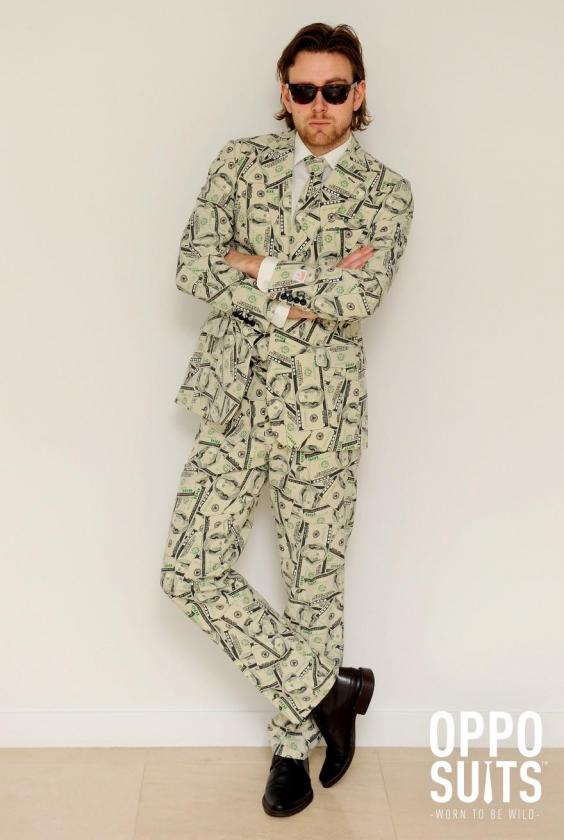 Nailing that 'an ATM threw up on me' look, this design is apparently perfect for "a job interview in the City", especially if you don't want to get the job and simultaneously make everyone hate you on the journey to and from it.
2. The 'Yellow Fellow'
A yellow suit! This is the dream! If you have 35% as much fun as The Mask in this thing, you'll be having a blast.
True story: I own this suit and a man straight up offered me £200 for it in the street he was so enamoured with it. He was going to give me his clothes to wear home and everything.
3. The 'Bavarian'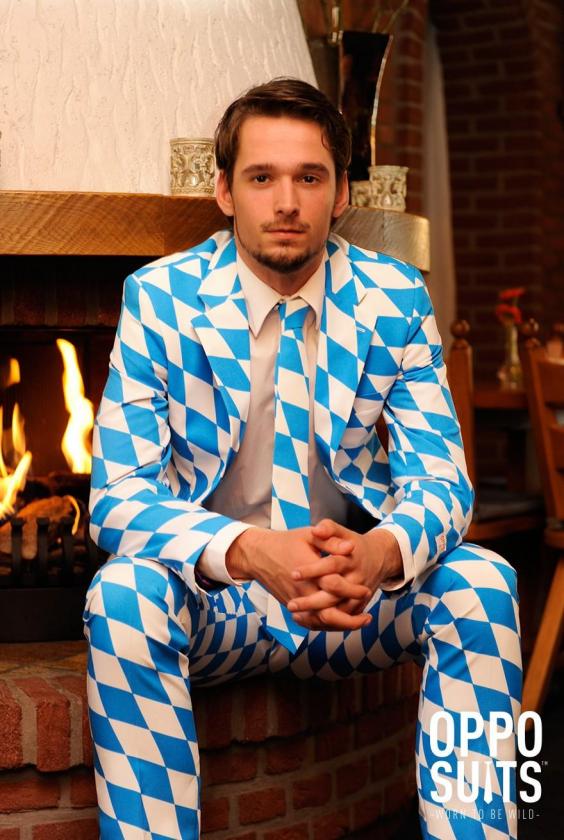 When was the last time your boring ass charcoal gray work suit gave someone an epileptic fit? Be more 'carpet in Willy Wonka's boudoir' in 2017.
4. The 'White Knight'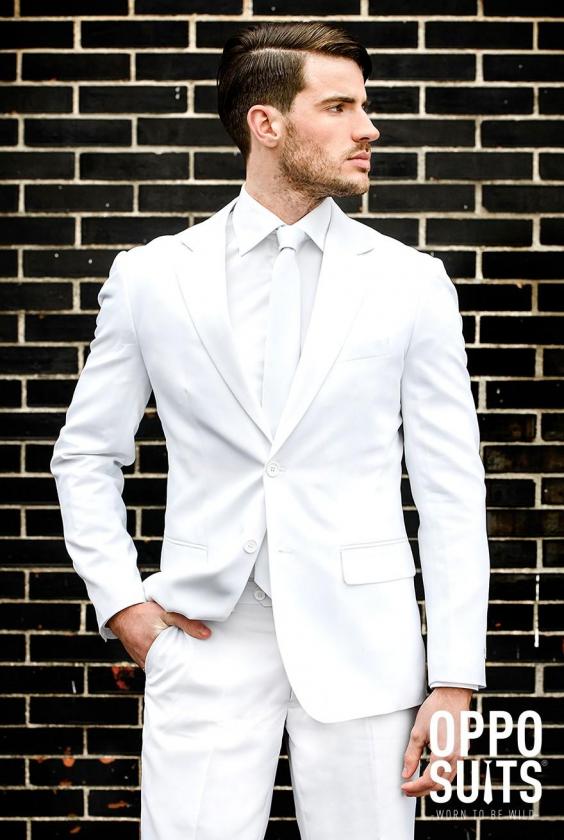 White suits are reserved for P Diddy videos, awards hosts and people who use the word "class" as a now to mean sophistication. Wear this to a casual event and act like it's just jeans and a t-shirt. Except wink occasionally.
5. The 'Balloonorama'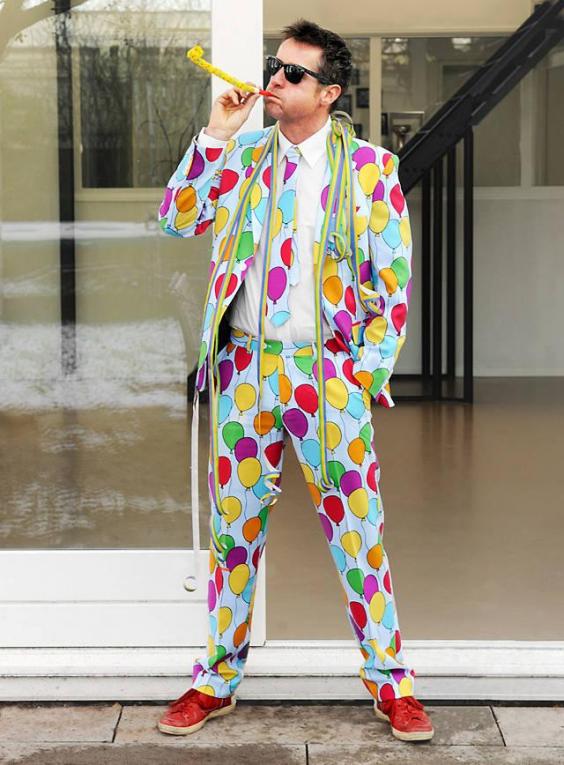 "You work in modern art I presume, is this part of an installation?"
"No, I'm just wilfully a complete buffoon. Good day."
6. The 'Poker Face'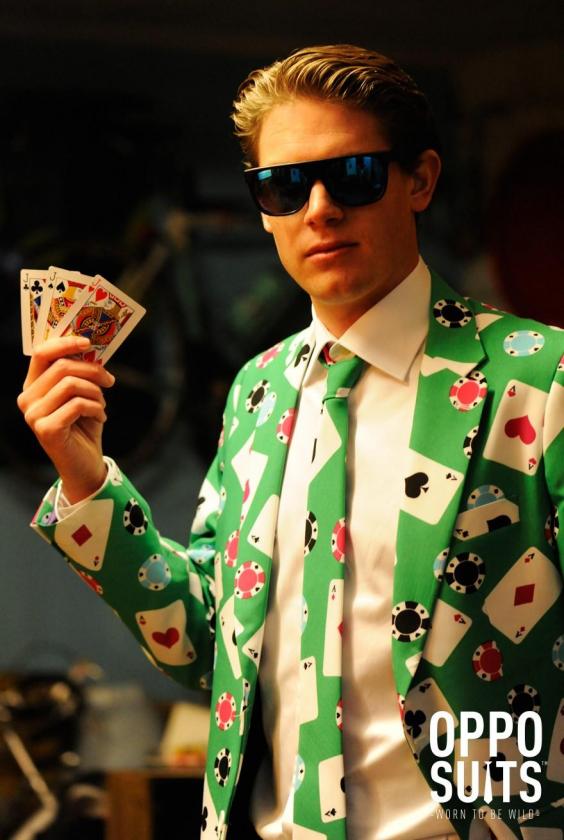 Look like a villain from the worst Batman film with this spicy little number, which should be teamed with wrap-around shades and that magic trick where you shoot flames from your sleeves.
7. The 'Purple Prince'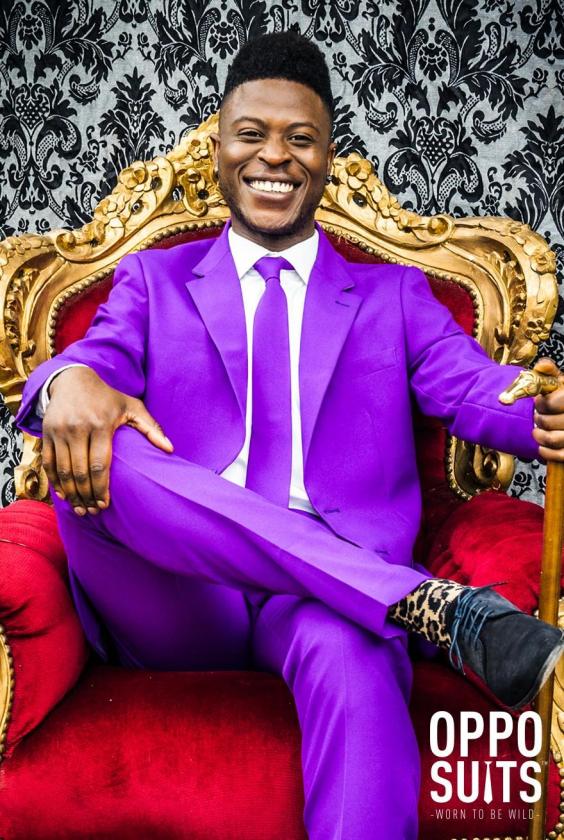 Show me someone who had a bad day whilst wearing a violently purple suit.
8. The 'Flaminguy'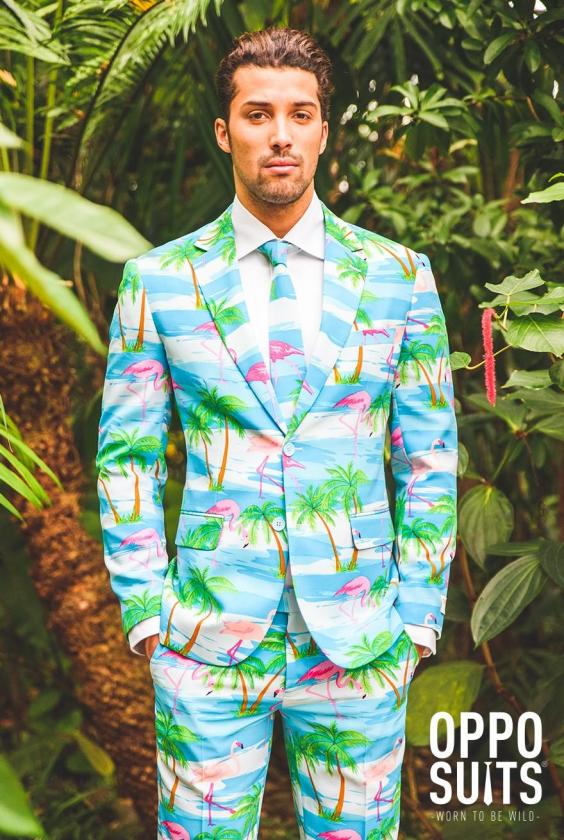 Tropical print is usually found on untucked shirts and swim shorts and generally offers a beach bum vibe. It makes absolutely no sense as a suit then - all the more reason to wear it.
9. The 'Tulips from Amsterdam'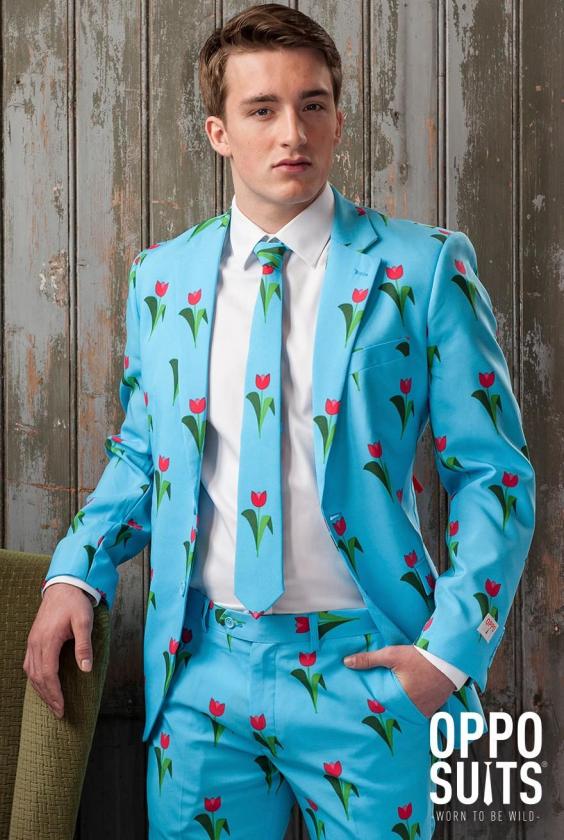 Look how basic those tulips are. They look like they were made using ClipArt (R.I.P). Wear this confidently during fashion week and you could definitely convince people it's couture.
Reuse content