Rihanna has been confirmed as the newest face of Dior's Secret Garden campaign and the first black star to be featured by the French brand - and she explained "this is a big deal" for her culture.
The 27-year-old will star in the Secret Garden's fourth instalment just days after she was spotted shooting in a silver dress for the brand at the Palace of Versailles in Paris earlier this week.
"The house of Dior is pleased to announce that the fourth episode of Secret Garden was filmed this week by Steven Klein in Versailles, guest starring Rihanna," said Dior in a statement.
In the past, each instalment of the capsule campaign has been set at a royal chateau and unlike Dior's main campaigns, it has starred models rather than celebrities (think Jennifer Lawrence, Natalie Portman and Marion Cotillard) –until now. The pop star will star in a short film and print ad set to debut this spring.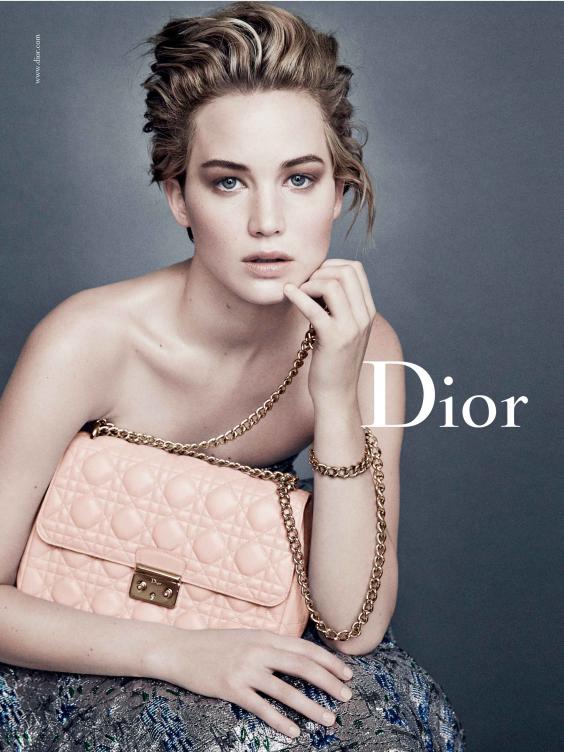 Rihanna has already been the face of Gucci, Emporio Armani and Balmain, but she now has another high-end name to add to her CV.
This will be her first campaign for Dior and the casting choice is somewhat surprising because although she has sit on the front row of various Dior shows since Raf Simons took over, she doesn't typically wear the brand on the red carpet – like Portman or Lawrence. Also, the pop star is thought to be the first black celebrity to appear on a Dior campaign in recent years, and certainly the first one under Simons,  the 70-year-old label's current creative director.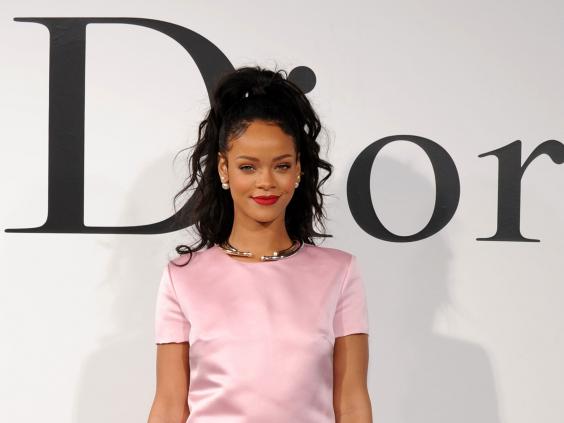 In an interview with MTV, she described the new job as "fantastic" and "meaningful".
"It feels fantastic," she said. "It is such a big deal for me, for my culture, for a lot of young girls of any color."
Rihanna in the fashion industry
Rihanna in the fashion industry
1/10 Rihanna in campaign for Balmain

Rihanna in the spring/summer 2014 Balmain campaign

2/10 Rihanna for MAC Viva Glam

Rihanna's second Viva Glam collection for MAC Cosmetics launches in September

MAC

3/10 Rihanna for MAC Viva Glam

Lipstick, £15.50

MAC

4/10 Rihanna for MAC Viva Glam

Lipstick in RiRi Woo £14

MAC

5/10 Rihanna for MAC Viva Glam

Lipglass, £14.50

MAC

6/10 Rihanna in a Vogue cover

Rihanna is photographed by Annie Leibovitz for US Vogue's April cover

courtesy of Vogue

7/10 Ri-ri for River Island

Rihanna launches River Island capsule collection

PA

8/10 Ri-ri for River Island

Sporty, sexy, cool: A combination that manages to be both ladylike and a bit trashy at the same time, thanks to cut and colour. Most importantly, it's see-through.

9/10 Ri-ri for River Island

Glamorous grunge: This looks like something Ri-Ri would have worn at the beginning of her career, before she got all posh. A bit 1990s and a bit stompy – a hit.

10/10 Ri-ri for River Island

The thigh's the limit: This should look cheap, but somehow it doesn't. Top marks here, Rihanna, for fashionable restraint: flesh on show OR fluorescents. But never both.
Simons recently came under fire for not casting black models in his shows, and it was not until his autumn 2013 collection when he casted six black models in the show. Recruiting Rihanna is a good step towards embracing diversity of models in the fashion industry.
Reuse content