Dutch model Lara Stone stars in Black Key's latest music video, which depicts a cult of women enthralled by the American band's world.
The supermodel is the leader of a women only cult living in a lighthouse. The women are seen working in the serenity of the beach, basking by the water topless, praying together and performing a bizarre training session in matching delicate white dresses and black trainers. Stone seems to lead the tribe of models through what appears to be their sacred rituals.
Stone isn't the first model to diversify her CV, lately, there's been a spate of models getting into acting and this week rumours of Cara Delevingne to play the next Bond girl have sparked. So it's no surprise to see Ms Stone in the psychedelic Weight of Love short film.
The clip follows Keys' previous video Fever, from their latest albumTurn Blue, which featured guitarist and vocalist Dan Auerbach and drummer Patrick Carney as "televangelists".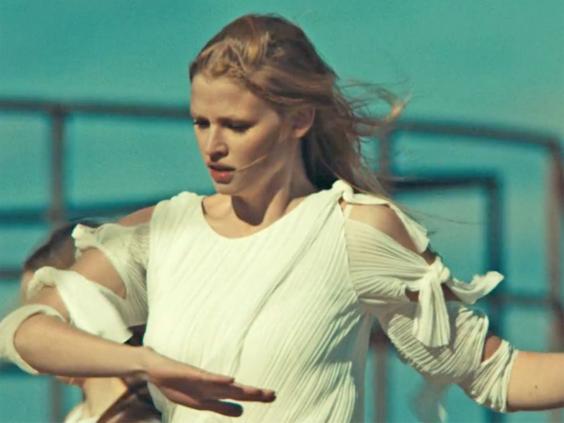 Both videos are directed by Rolling Stones heir Theo Wenner, who enhances the psychedelic feeling to the slow-burning songs.
Reuse content