Fashion, of course, has always served as a form of self-expression but this season, in the midst of political upheaval and social unrest, designers wanted more. 
An industry populated and inspired by the very people current provocative ideologies target – outcasts, minorities, women and gays – designers used their platforms to take a stand the only way they know how; with clothes.
A far cry from the pre-teen FCUK branding of the 90s, this round of slogan tees stand as a visual marker for what you believe in, a sartorial meeting of minds and a firm middle finger  to the establishment.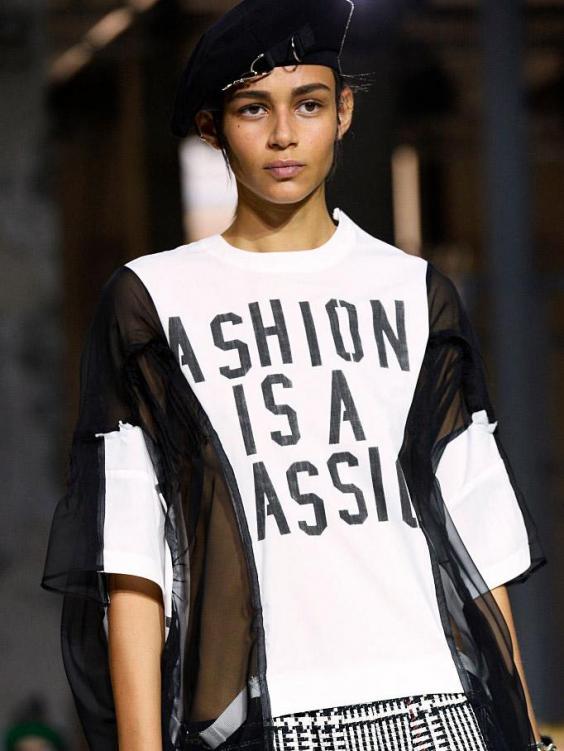 Much like the provocative activist messaging of Katharine Hamnett and Vivienne Westwood in the 80s, this resurgence reflects the symptom of frustration.
Ever since Maria Grazia Chiuri sent down a tee at Dior that read "We Should All Be Feminists", the lust for such slogan garb has reached fever pitch. Now is the time to say it with your chest and the more provocative, the better.
Wordy tees were all over the catwalks for spring/summer, from the tongue-in-cheek to the contentious.
Amongst the dissenting were logoed T-shirts emblazoned with "Be Your Own Hero" and "Silent Soldier" at Haider Ackermann while the likes of Prabal Gurung and Ashish continued the protest well into next season with phrases like "The Future is Female" and "Love Sees No Colour."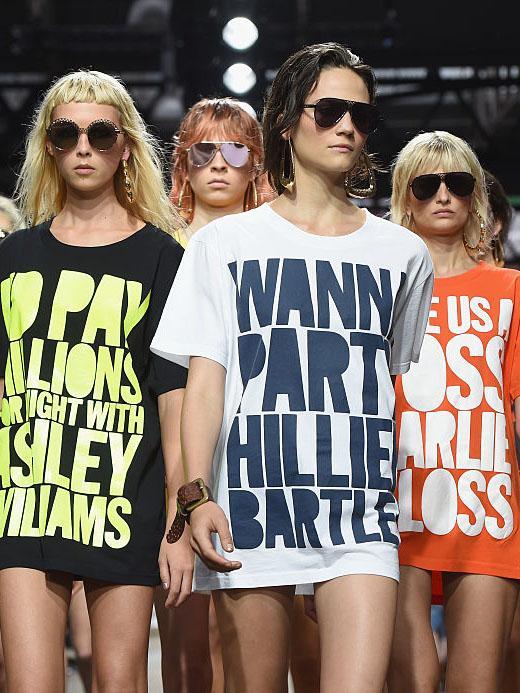 If the idea of using your body as a walking billboard is a tad outré for your taste, you'll be glad to know that the resurgence isn't without its froth.
Henry Holland, the undisputed King of slogan tees, celebrated 10 years in the business with celebrity parodies like "I'm Yours For A Tenner Kendall Jenner" and "Give Us A Toss Karlie Kloss." Ashley Williams simply used "Haircut" and Sacai inverted singer Joe Strummer's "Passion is a Fashion" quote into "Fashion is a Passion".
Politically charged or not, sloganeering in all its forms is brash, bold and brilliant. Got something to get off your chest? Then this is the trend for you.
Reuse content