Liverpool Food, Drink & Lifestyle Spring Festival – Sefton Park, 15-16 April
Covering Easter weekend, the festival has a meadow area with a pop-up restaurant, along with some of the area's best restaurants offering their fare as well as a prosecco tent. You can pay a visit to the producers' market, home to stalls of growers and traders with their freshest regional fruit and artisan produce. When you've had enough of buying and eating food, you can listen to it – with talks from veggie, vegan and gluten-free gurus – or make it in the sushi masterclass, where Contrast caterers will show you how to make 10 pieces. Day tickets start from £6 and weekend passes start at £10 from liverpoolfoodanddrinkfestival.co.uk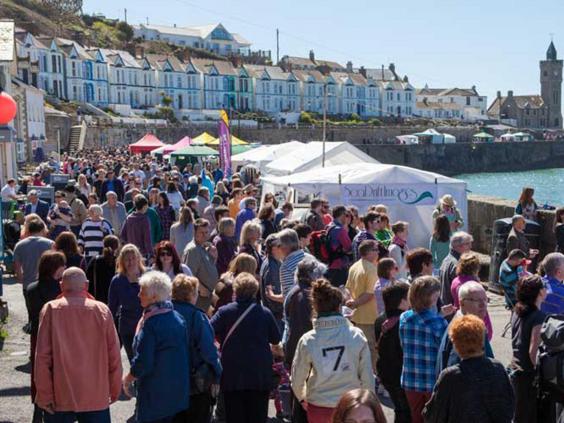 Porthleven Food & Music Festival – 21-23 April
Now in its seventh year, the Porthleven food festival is one of the county's best – which is evident in welcoming more than 20,000 visitors across the two days. The west Cornwall seaside town will host celebrity chefs and more than 90 food stalls around the harbour – and, as it is a music festival too, local music and performances are in abundance in the evening. Opened by Antony Worrall Thompson, who also hosts the cook-offs, while Rick Stein and his son will be showcasing dishes from his latest TV show. Book tickets at porthlevenfoodfestival.com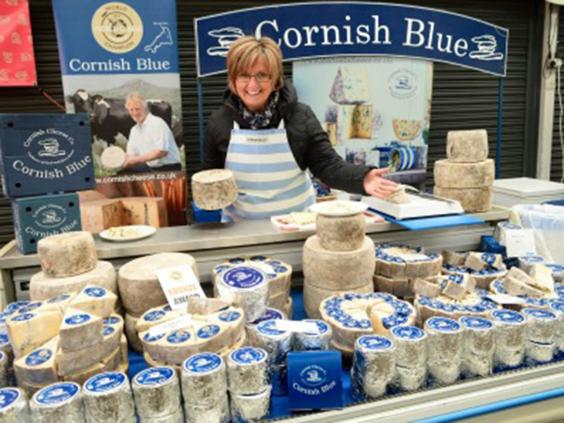 Artisan Cheese Fair – Melton Mowbray, Leicestershire, 30 April-1 May
As the UK's largest cheese fair, if you're a cheese lover, you need to get here. Among the 70 or so cheese makers will be some producers creating the rarest cheeses which are only available directly from them. For true turophiles, there are talks ranging from the history of cheese to how to make it at home. Entry is £5 on the door, £4 advanced and free for under-16s. Visit artisancheesefair.co.uk for more information.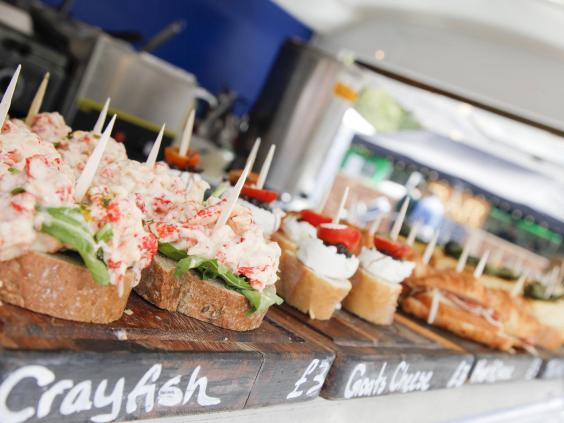 Foodies Festival – Brighton, 30 April-2 May
As part of the Foodie Festival which tours the country, over the bank holiday weekend, Brighton Hove Lawns will welcome Great British Bake Off winner Candice Brown and Masterchef champion Jane Devonshire. Learn to bake a cake in the cake theatre, spend the afternoon in the vintage tea tent, an artisan market or get the kids up to speed in the children's cookery theatre. There are also cocktails on the bar bus and Pimms teapots and a chilli eating competition. Adult day tickets start from £14 at foodiesfestival.com/brighton-hove-lawns​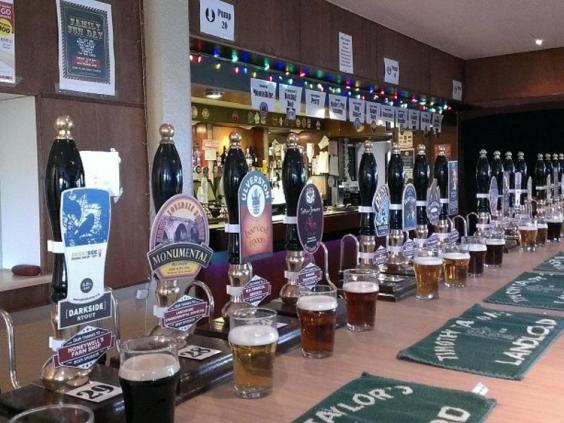 Whittingham Beer and Sausage Festival – Preston, 28-30 April 
What goes better with bangers and mash than a nice pint? Fortunately, the Whittingham festival organisers encourage you to try as many of its 80 varieties of beer or 10 sausages by making a donation to charity for each pint consumed or sausage gobbled. They are of course, all local, with the best brews from the north of England and gourmet meat cooked to order, ranging from Goosnargh duck to black pudding and chicken – but don't worry, traditional pork is not forgotten. Entry is £5 (including a commemorative glass) and food and pints are £2.50. Visit whittinghambeerfestival.com for more information.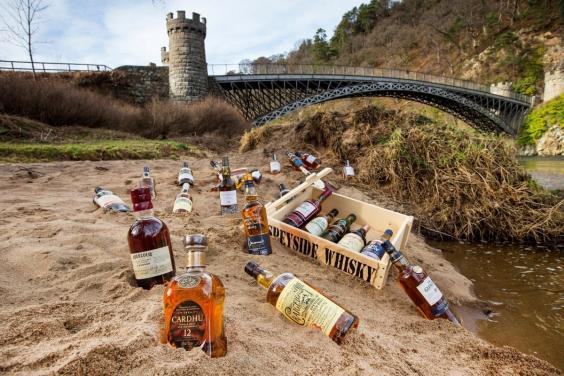 Spirit of Speyside Whisky Festival – Aberdeen, 27 April-1 May
Taking place over a number of locations across Speyside the festival is made up of 500 events from private distillery tours not normally open to the public to tastings of rare and vintage whiskies. It's an event that attracts aficionados from around the world, so make sure to get in early if you want private tours. Even if you're not a whisky fan, there's comedy, food and the ancient sport of barrel racing. Visit spiritofspeyside.com for tickets.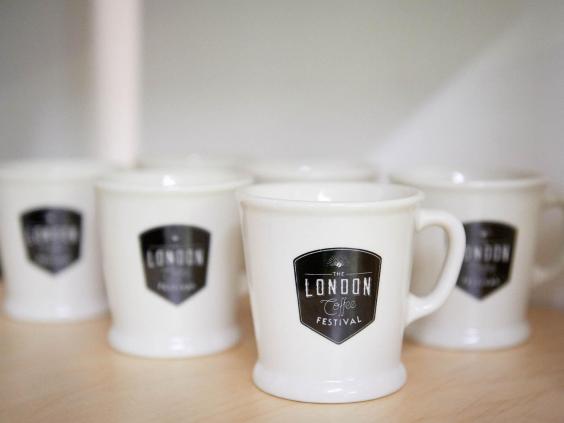 London Coffee Festival – Brick Lane, E1, 6-9 April
Now in its seventh year, the London Coffee Festival is Europe's largest celebration of the little brown beans. Join baristas, roasters and latte lovers today and tomorrow at the Old Truman Brewery for the culmination of this four day event. It will host more than 250 exhibitors with artisan coffee and gourmet food stalls, coffee art, tasting and coffee and food pairing sessions, demonstrations and workshops and plenty of music to go along with it. Three-hour-slot day tickets are £16.30, while full-day tickets (10am-7pm) are £45. Book at londoncoffeefestival.com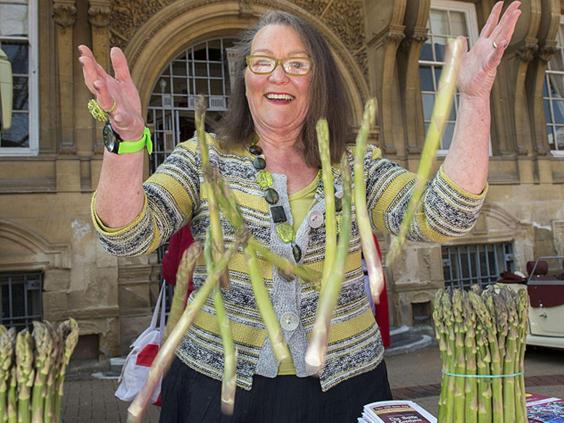 British Asparagus Festival – Vale of Evesham, Worcestershire, 23 April -21 June 
You might wonder how an event based solely on asparagus could last two months, but it does – marking the official start of the season for asparagus, its fair to say it's rather eccentric. Look out for Jemima Packington aka Mystic Veg – the world's only asparamancer who claims she can tell fortunes from throwing her green spears in the air – and Gus, the Asparagus Man (eat your heart out, Marvel superheroes). With spear throwing and coach tours around the area, Asparfest opens (on St Geroge's Day) with an asparagus run. The more normal side includes the history of the vegetable and cooking demonstrations – it's serious stuff. britishasparagusfestival.org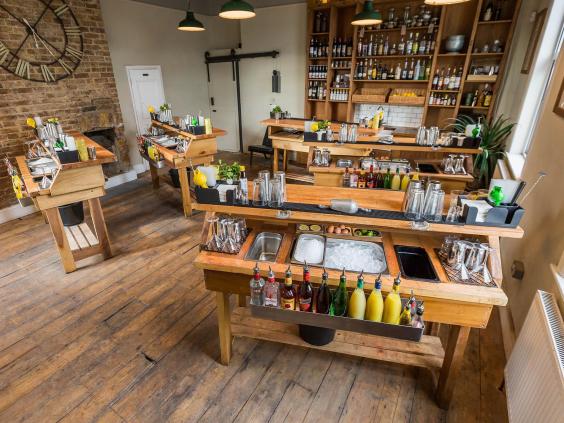 Cocktail master classes – London E2, Friday evenings and Saturday afternoons
Specialist liquor store TT Liquor, which has taken over the location of a former police station on Kingsland Road, has just launched its new series of cocktail master classes. Held in the hidden cellar bar, you can pick from cocktail, molecular, gin and rum classes; each person creates four drinks at their own station, finishing with a competition. Prices start from £70pp and classes last for 90 minutes. Book at ttliquor.co.uk 
Reuse content