It's the one-day of the year we give back to Mum, a little thank you for putting up with our antics throughout the duration of our lives. If you're anything like me I should probably be buying her several cases, but alas, it's the thought that counts, right?
I think the first thing to clear up is that women don't just drink light and fruity wines, it's a bit of a stereotype that is continuing to be broken down as folks gain more access to delicious wines of all varieties. 
So that said – if you're looking for a little inspiration, here's a variety of wines available at a store near you. While flowers may look pretty, there's nothing like a bottle of wine to put a big gleaming smile on Mum's face. 
Time to say thank you, the right way.
Sparkling/Rosé
Mirabeau Etoile Rosé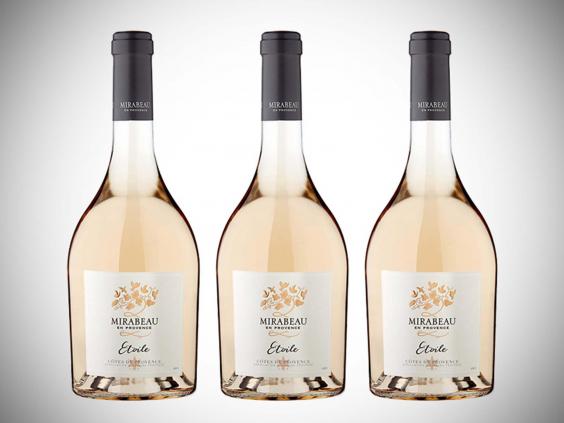 Region: Provence, France
Grape: Grenache & Syrah
Vintage: 2016
Price: £16
Grab It At: Sainsbury's
Mirabeau Winery is an absolute gem and a winery that I go back to time and time again. We should always follow our dreams and that's exactly what this adventurous British family did, relocating to Provence from England to embark on a wine adventure. 
Etoile is their most recent addition and an absolutely stunning wine. If your mum is a rosé drinker then this is without question the one you should be snapping up. During the first few weeks after launch it flew off the shelves and will almost certainly be a hit this Mother's Day, so get in early and bag yours before its gone! 
This delight emits perfect balance of fresh ripe apricot, nectarine and peach alongside refreshing tropical notes like pineapple and kiwi. Wonderfully well-rounded and full of flavour and character. 
Bluebell Vineyard Hindleap Brut Rosé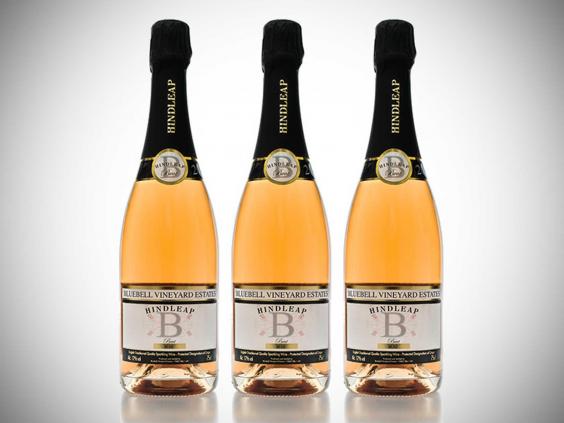 Region: East Sussex, England
Grape: Pinot Noir
Vintage: 2011
Price: £24.99
Grab It At: Waitrose
English Sparkling Wines are in hot fashion right now as they continue to snap up more awards than both Prosecco and Champagne.  We're now at a point where we have some truly exceptional wines being produced on our doorstep, so why not give Mum the best England has to offer?
The colour alone is enough to grab your attention, but upon tasting you can expect a juicy burst of strawberries, creamy peach and light orange with a vibrant acidity coming into play on the finish. 
White
Graham Norton Sauvignon Blanc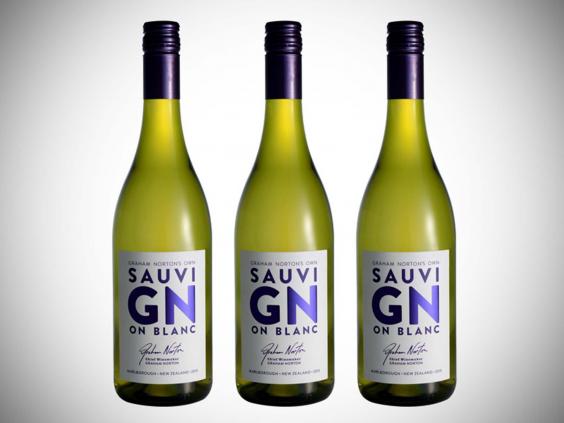 Region: Marlborough, New Zealand
Grape: Sauvignon Blanc
Vintage: 2015
Price: £10.99
Grab It At: Majestic
If there's one thing we know, it's that Mums love Graham Norton. As a long-time fan of his show I recently tried his line of wines (a partnership between Invivo & Graham) and was super impressed. If you're looking for a wine with a personal touch, you just found it. While Mr Norton has put many a smile on our faces over the years through his comedic charm, he can now do the same from your favourite wine glass. 
Graham's Sauvignon Blanc encapsulates everything we have come to love and expect from Marlborough. A splash of exotic and tropical fruits hits your palate instantly. You can expect melon, pineapple, kiwi, apple, pear and peach with a lovely and vibrant zing on the tongue. A perfect everyday drinker for all types of company or a cheeky little reward for Mum after a long day at work. 
English Lilly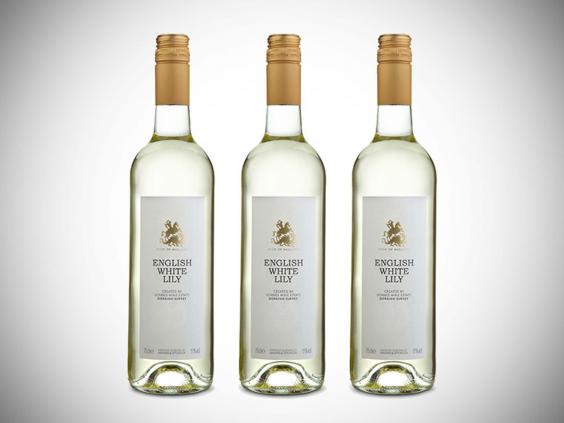 Region: Surrey, England
Grape: 39% Chardonnay, 31% Seyval Blanc, 30% Muller Thurgau
Vintage: 2015
Price: £10
Grab It At: M&S
Swap the flowers for the wine with this exceptional English white blend from Denbies, arguably one of the most celebrated English vineyards. There are a couple of reasons why this should be on your list.
Firstly, it celebrates our thriving wine industry that is now moving beyond just the sparkling to create some truly delicious still wines. Secondly it's all about female power, celebrating Sue Daniels (M&S's Winemaker) involvement in the production of this spectacular wine. 
Here you'll experience a vibrantly refreshing white wine for those who like a little more dryness in their vino. There's subtle pink grapefruit combined with citrus and lime flavours that bounce around your taste buds while giving a slight white pepper spice to finish off the show. 
Red
Morande Reserva One to One Pais 2016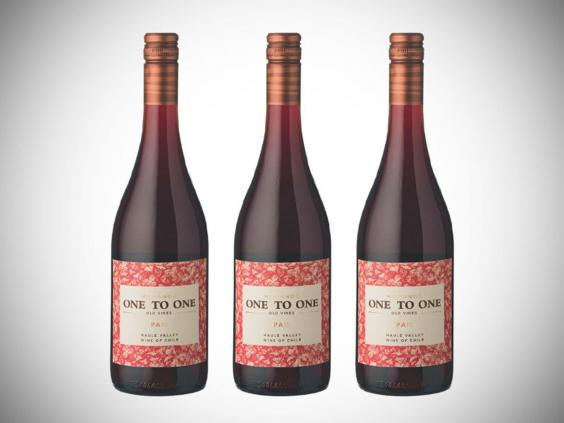 Region: Chile
Grape: Pais
Vintage: 2016
Price: £6.99
Grab It At: Majestic
For the Mums who like to explore, I give you something a little different. Pais is a grape that found its fame in Mexico before making it's way on to Chile. If you've heard Mum talking about Beaujolais or Pinot Noir, this is a great alternative and still just as fruity. 
You can expect to taste ripe fruits such as red cherries, raspberries and redcurrants with a slight pepper spice on the finish. It's got the perfect balance of ripe fruits, earthiness and acidity, making it a deliciously light dry red. 
Ravenswood Lodi Zinfandel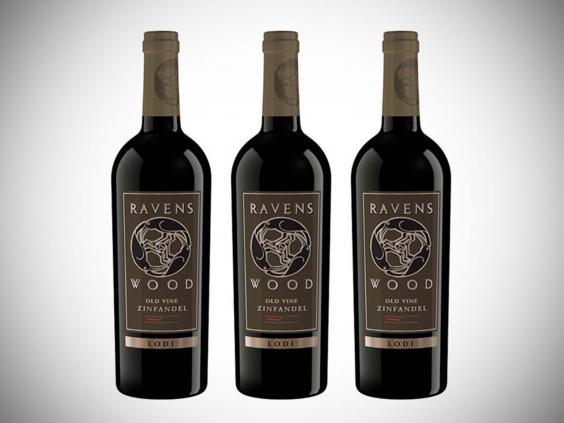 Region: Lodi, California
Grape:  Zinfandel
Vintage: 2015
Price: £9
Grab It At: Sainsbury's
Going back to my intro paragraph, not all women drink light and fruity wines and the Zinfandel is a perfect example of just that. Zinfandel is one of those varieties that we really don't appreciate enough in the UK in its true form (as a red wine).  In fact, it's on the list for the same reason that we sometimes don't appreciate Mum as much as we should either.
I'd describe it as a big hug in a glass – juicy, bold, full of ripe dark berries such as black cherry, raspberry and blackcurrant while being wrapped in a cocoa, tobacco and espresso bean embrace. Throw in a little spice and a slight touch of tannin and you've got yourself a well-rounded enjoyable wine to give a little comfort as the evening draws in. 
Tesco Finest Malbec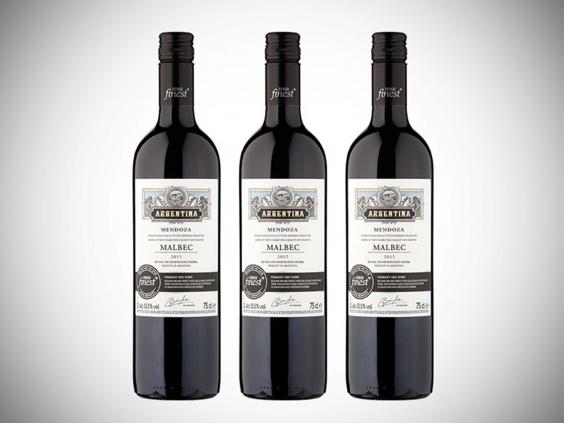 Region: Mendoza, Argentina
Grape: Malbec
Vintage: 2015
Price: £7
Grab It At: Tesco
Our final wine is another gem, sourced straight from Mendoza in Argentina. Mendoza is renowned for its full-bodied and incredibly tasty Malbec's as one of the worlds leading regions for this phenomenal grape. Succulent dark fruits tempt the taste buds, with ripe dark plum, blueberry and plump meadow brambles coming to mind. Add in a little white pepper spice and milk chocolate to compliment the tannins and we're talking. 
Reuse content