More than a month ago, I bought a chocolate chip muffin from one of those would-be Italian chain coffee bars. In its homespun-looking paper wrapper, the muffin looked as though it had just come from the baker's oven. It bore no ingredients list – that's perfectly legal for food sold loose – but having a shrewd idea from my investigations into the processed food industry of the likely ingredients, I didn't eat it.
Instead, this muffin has become an illuminating experiment. It's still sitting on my desk, looking exactly as it did at the end of January: no mould, no dryness, no obvious signs of age.
Now that's odd. I have on occasion baked chocolate chip muffins at home. Addictive when warm, even the next day they aren't quite as good, and thereafter they become progressively more solid, stale and unrewarding to eat. So just yesterday, I was intrigued to sample a little piece of my experimental muffin. It seemed preternaturally fresh, if by that you mean still moist. Had I tasted it blind, I'm not convinced that I would have realised that it was meant to be a chocolate anything – sugar, with some residual bitterness, was the dominant taste – but I certainly wouldn't have known that my muffin was weeks old.
This doesn't surprise me. In 1987, a food scientist, Dr Robert L Shewfelt, coined the term "fresh-like" to describe that booming category of products that seem fresh, but aren't, and this hyphenated adjective has since slipped seamlessly into the lexicon of modern food processing. Of course, the adjective "fresh" ought to be time-sensitive. True freshness is a fleeting state, a concept located at the top end of a timescale that inevitably leads downwards to decay. But for food manufacturers and retailers, the word has become inextricably linked with other industry catchphrases: "shelf-life extension" and "perceived freshness". The result? Most of us are regularly and unwittingly eating food that's a lot older than it seems.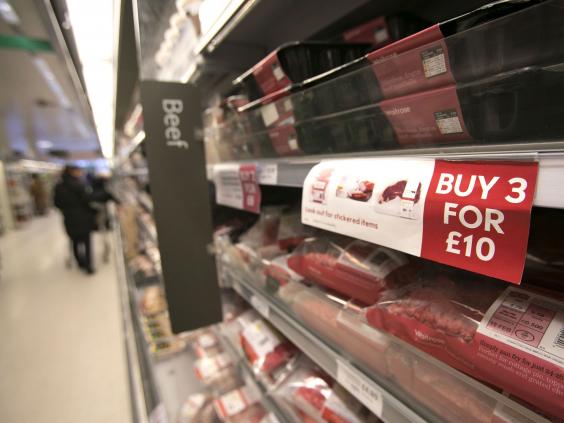 Now, if you are the sort of person who reads ingredients labels and avoids the most blatantly over-processed products (ready meals, chicken nuggets, pot noodles, tinned soup, cheese "strings", and more of that ilk), you may find this surprising. But even the most food-aware among us most likely eat food that has been processed, using a number of invisible technologies, to make it seem fresher and newer than it really is.
Do you, for instance, buy from supermarkets red meat that's packaged inside a rigid plastic container under a strong film lid? This is a type of modified atmosphere packaging (MAP). By altering the composition of air to remove all or most of the oxygen, this technological fix keeps your meat looking ruby-red, as if it were newly cut. It also stops your "fresh" pasta from curling up at the edges. The breath of air you might feel as you peel open a wedge of parmesan, or a lunchtime salad bowl? That's MAP.
MAP can add five or six days to the shelf life of a sandwich; just the job for petrol-station forecourts and hospital canteens. Packed in MAP, the use-by date of an upmarket ready meal can be increased from two to 10 days, yet few of us would put a home-cooked meal in the fridge and eat it 10 days later, because we would worry that it was too old. MAP is also a boon to manufacturers because it delays the onset of "warmed-over flavour", or WOF, an "off" taste likened to "damp dog hair", which develops in factory-cooked fish, meat and poultry. By flushing those puffy "pillow packs" of salad leaves with MAP, the companies that prepare them for supermarkets' suppliers can add eight days to their use-by date. No wonder our rocket and spinach swoons like a Victorian heroine when eventually exposed to natural air.
At least the use of MAP must be declared on the packaging: eagle-eyed consumers will spot the cosseting phrase "packaged in a protective atmosphere". (Alternative food industry terms include "gas-flushed", "gas-shocked", or even plain old "gassed", but they don't sound so nurturing.) But many other unlabelled preserving technologies are used behind the scenes of food processing, and most of us are none the wiser.
Perhaps you choose a carton of pineapple chunks as the healthy element in your takeaway lunch? As well as being preserved with MAP, the fruit could have been treated with an enzyme whose purpose, in food industry jargon, is to improve its "fruit integrity"; that's code for firming it up to make it last longer.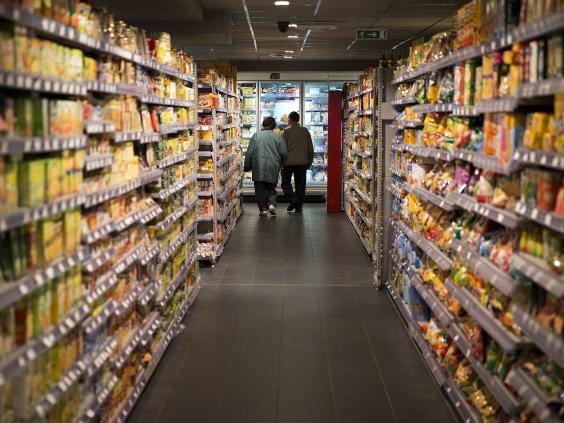 In a belt-and-braces operation, your pineapple chunks, or conveniently prepared "fresh" pomegranate seeds, might also have been dipped in an age-defying solution of fruit acids designed to keep them looking fresh when they would otherwise visibly age. The marketing material for one such industrial product shows two strawberries after seven days; the one on the left, the control, has not been dipped in the miracle solution, the one on the right has. The control looks rotten, but the dipped berry looks immaculate. There are kindred images of cut bananas, apples, pears and avocados, with the undipped fruits always looking brown and old compared with their picture-perfect, dipped equivalents.
Whole "fresh" fruits and vegetables can also be dipped, drenched, or sprayed in a combination of sugar 'esters', and other edible ingredients, such as vegetable oils and plant cellulose, to coat each fruit in a very thin, imperceptible, odourless and tasteless film that slows down ripening and makes produce look fresh for twice as long. No wonder our cherries, apples, peppers, cucumbers and aubergines have such a lustre.
Various "smart" edible films are now used by manufacturers on products that are as diverse as cheesecake, deli meats and pizza. Imperceptible when you eat them, such films are made up from sticky substances that inhibit the growth of bacteria, such as starch, cellulose derivatives, chitosan (an indigestible sugar obtained from the carapace of shellfish), alginates (gel-like seaweed substances), soy proteins, egg white and wheat gluten.
The healthy eating trends of 2015
The healthy eating trends of 2015
1/10 Acai bowls are the new green juice

Who ever thought we'd have been ok with adding spinach to our smoothies? Yet even virtuous green juices started to get something of a bad rep, as the 'juice fast' backlash grew and it turned out that some shop-bought juices contained as much sugar as a can of fizzy drink. Bring on Acai bowls, the new darlings of Instagram. Like a gloopier smoothie, these are made with antioxidant-rich acai berries (they are hard to come by - search for powdered or dried berries or frozen puree), which are said to aid weight loss. Blend with frozen bananas, berries and a little nut milk and top with whatever you like - seeds, nuts, cacao nibs, goji berries. A picture-perfect purple powerhouse for breakfast.

Ella Grace Denton, www.weneedtolivemore.com

2/10 Bone broth is the new Miso soup

Remember back in the day when the word 'broth' would conjure up visions of Dickensian orphanages? Then miso came along, Gwyneth embraced it, and we all followed suit, lauding how filling and protein rich with little wonder broth was. We've come full circle now, as bone broth is back on the radar. The glowing-with-health Hemsley sisters seem to use bone broth in most of their recipes, and rave about its nutritional benefits. "Bone broth is a nourishing all rounder packed with vitamins, minerals, collagen and keratin which makes it amazing for skin – including the dreaded cellulite! The healthy fats in the broth help you to assimilate important vitamins including Vit D." There you go, something to stew over...

Food Loves Writing, Flickr

3/10 Bee pollen is the new Manuka honey

Every health hipster has a jar of manuka honey on their shelves - if they can afford it that is, a jar can cost about £15. But many claim it is worth its weight in gold, due to its unique antibacterial properties. Traditionally it was used on wounds, but many also claim that it performs miracles combatting cholesterol, diabetes, cancer and digestive problems (although the science is limited). Now bee pollen is the latest 'superfood' out there - thought to ward off colds, limit food cravings, improve skin tone, ward off allergies like hay fever (although some caution that it may exacerbate them) and, of course, fight cancer. Again, the science behind these claims is dubious - but it certainly adds a nice sweetness to your morning porridge.

4/10 Kelp is the new kale

Last year saw the emergence of an unassuming green leaf that was previously barely used beyond cattle feed. Now, we have kale chips in Pret, kale juices, 'massaged' kale salads - it's even on the menu in fine dining restaurants. Yawn. Introducing kelp. This seaweed is high in iodine, which is said to improve thyroid function and control metabolism. It is also thought to have anti-aging properties for skin and hair. Try it in salads or add to asian-style soups.

5/10 Matcha is the new green tea

Yes, yes, yes, green tea, weightloss, yadda yadda yadda, boosts metabolism, etc etc. For 2015, though, it's not about just any old green tea - this is matcha green tea. Made from finely milled high-grade matcha leaves, which are grown in the shade, matcha boasts 130 times more anti-oxidants than your bog standard green tea and is supposed to boost energy levels, lower stress, improve your mood and aid metabolism. It can be consumed as a regular tea, added to steamed milk for a matcha latte or even used to add a pleasant green shade and flavour to ice-cream.

6/10 Whole 30 is the new Paleo diet

Thought you were a culinary champ with your caveman-style eating plan? Well, think again, paleo is for wimps! Ok, not quite, but while people on the paleo plan cut out grains, legumes, sugar and processed foods, there is an increasing trend to paleo-fy your treats, with almond-flour pancakes, banana bread and a lot of brownies. The Whole 30 plan is a purer, stricter version of Paleo and really takes you back to basics when it comes to eating natural foods. The 30-day plan bans scales as well as sugar and alcohol, so that you can concentrate on nourishment rather than weight.

7/10 Fermenting is the new sprouting

Just when we thought we were ahead of the game by starting to sprout our own seeds and with sprouted flours creeping on to the market, the health set had to kick it up a notch. Now it's all about making your own kombucha (fermented tea), sauerkraut or kimchi (both kinds of pickled cabbage). Fermented foods are said to aid digestion thanks to the creation of enzymes and probiotics in the process. Plus they tend to be high in B-vitamins and Omega-3 fatty acids. Think of it as the new jam-making, and break out those mason jars.

Getty Images

8/10 Banana flour is the new coconut flour

Coconut flour was one of the coolest baking ingredients of the year, beloved by Paleo fans. Its highly absorbent qualities mean you only need a tiny bit for baking, keeping your creations low carb but resulting in the odd dry-crumbly-mess baking fail. Banana flour is the next flour to experiment with. Made from green bananas (and no, not banana-flavoured), it is gluten free and light in texture, so ideal for baking. High in resistant starch, which is effective against colon cancer, obesity, and diabetes, it is already being lauded for its nutritional benefits in Africa and South America, and will surely start to become much more visible on health-food shop shelves in the near future.

9/10 Bulletproof coffee is the new soy latte

Nowadays it is possible to walk into almost any cafe and order a soy latte without being eyeballed as a lunatic by the person behind the counter. But would you have the guts to request a stick of butter in your morning brew? Well, some coffee shops are offering exactly that. Bulletproof coffee is a paleo-friendly invention which involves a black coffee with a dollop of coconut oil or butter. Bleurgh. But advocates say it gives you more slow-release energy, sharpens your brain and helps you to focus - and even that it is delicious. Now the theory has been expanded into a whole 'Bulletproof' diet plan, rich in fat. Who wants to bet on when Starbucks will give it a shot?

Allan Amato

10/10 Tiger nuts are the new almonds

2014 was a good year for almonds. Gym-goers and raw foodists alike carried around a stash for healthy, protein-rich snacking, almond-milk lattes were quaffed, and almond flour featured in so many paleo and gluten-free treats. Now tiger nuts, or 'earth almonds' (yes, really), are about to vie for snacking superiority. Tiger nuts are not nuts, but the tubers of the sedge plant. Originally a key food source for Paleolithic Indians, they have until recently been used as animal feed or a side dish in South America, Africa and the Middle East, or in Hispanic companies made into a sweet, milky drink called horchata. But now the hipsters have got their hands on it, drying, roasting and flavouring with the likes of sweet chilli for an on-the-go snack. High in healthy fats, protein and natural sugar, it is rich in energy content, and thought to help prevent heart disease and improve circulation.
Supermarkets know that many people react badly when they see the old guard of chemical preservatives on food labels. Items such as butylated hydroxytoluene (also an ingredient in embalming fluid), and propyl gallate (often used to make glues) don't whet the appetite, so manufacturers are turning to new-wave "natural" preservatives. One such product, recommended as a shelf-life extender for crisps, is listed as a "plant-derived product line based on mixed tocopherols [man-made vitamin E additives E306-9, used as an antioxidant] and unspecified formulated blends that provide extra protection for high-stress processing conditions". Another anti-fungal blend of dextrose and plant extracts is marketed as "specially designed to enhance the quality of a wide variety of refrigerated and shelf-stable culinary products", such as "fresh" salsas and dips.
But returning to my chocolate chip muffin experiment, what might account for its strangely youthful longevity? From my research, I suspect that it contains a chemical preservative, something like potassium sorbate. A healthy dose of humectant, such as glycerol, will keep it soft, along with a hint of enzyme. Modified starch, gluten, vegetable oil and water, teamed up with an emulsifier, such as sodium stearoyl-2 lactylate; or mono-and diglycerides of fatty acids, a stabiliser – perhaps xanthan gum – and a ton of sugar (the second ingredient by weight), will produce that "just baked" consistency that we all find so beguiling. A toothsome, tempting product indeed – but does it really fit your idea of "fresh" food?
'Swallow This: Serving Up the Food Industry's Darkest Secrets' (Fourth Estate, £14.99) by Joanna Blythman is out now
Reuse content