Onions
Onions are included in many savoury dishes. Yellow onions are the most versatile; white and red onions are valued for their mildness. Shallots and spring onions, also called salad onions, are members of the onion family too. Shallots are valued for their mild, sweet flavour and are used whole in casseroles as well as sliced and chopped for all manner of dishes. Choose firm onions with a thin, papery skin. Photography: Peter Cassidy.
Preparing onions or shallots for slicing and dicing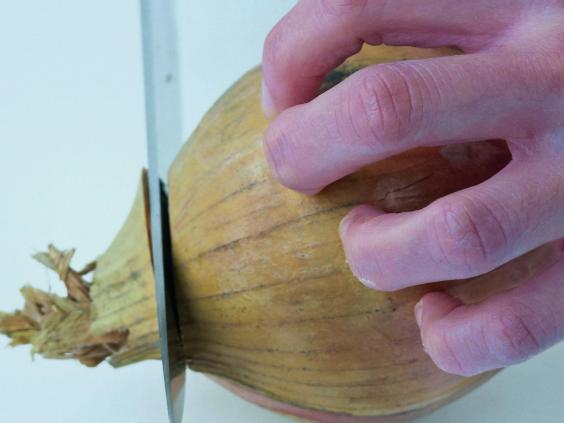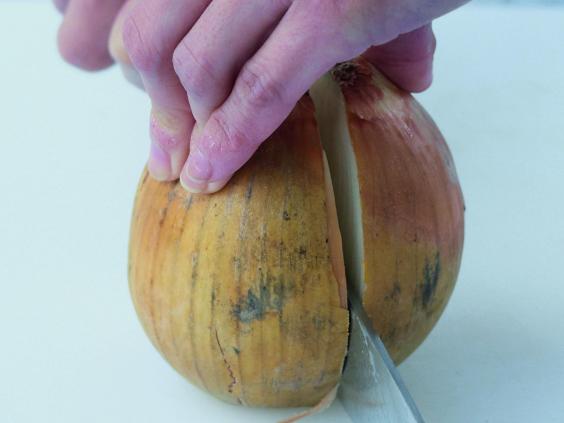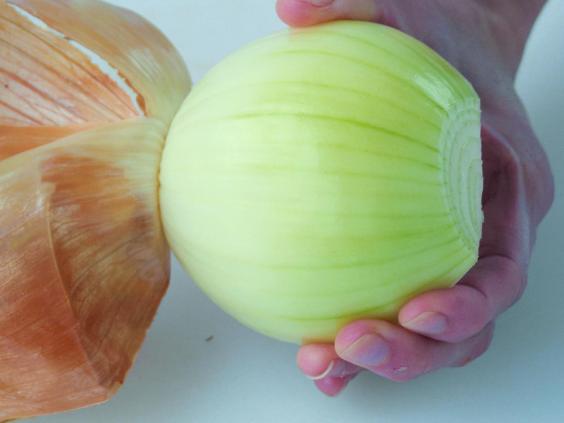 Slicing onions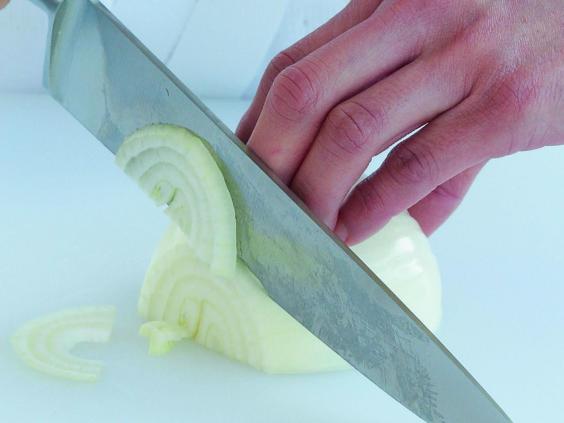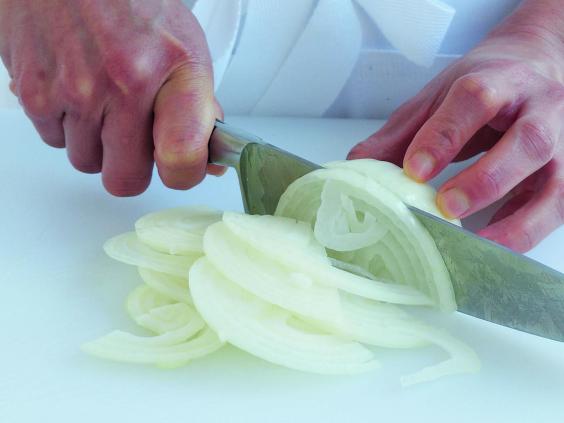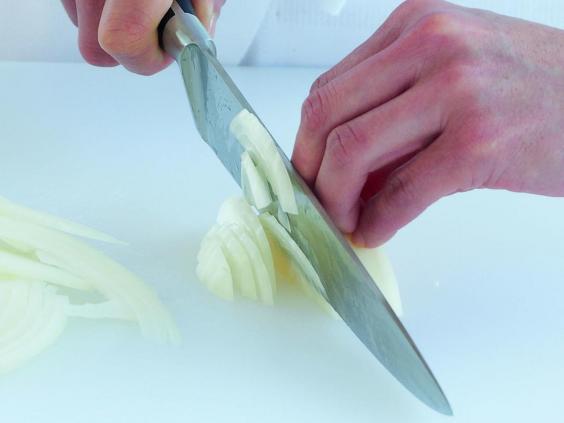 Dicing onions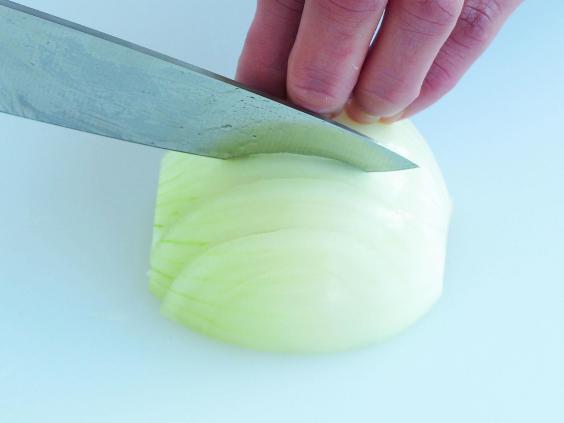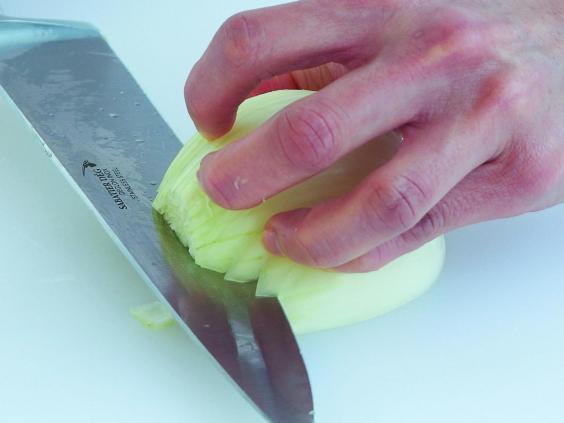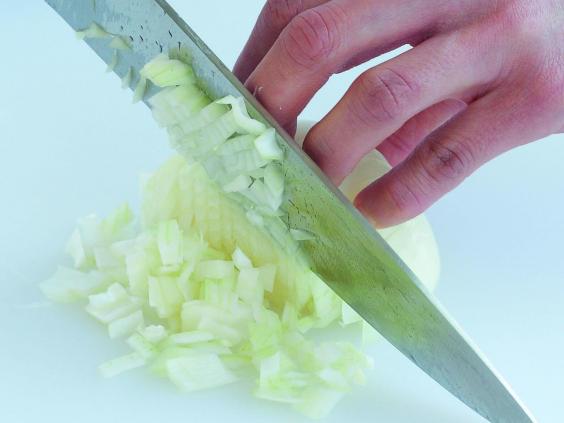 Cooking onions
When onions are used to flavour a dish, they are usually sweated – cooked gently in a little butter or oil. We lay a greaseproof paper "cartouche" on top of sweating onions to minimise evaporation. Similarly, we place one over braising vegetables and poaching fruit to keep them immersed in the liquid or fat. Dampening the cartouche helps to maintain a moist environment. Dry cartouches are used too, when baking pastry blind, for example.
Making a cartouche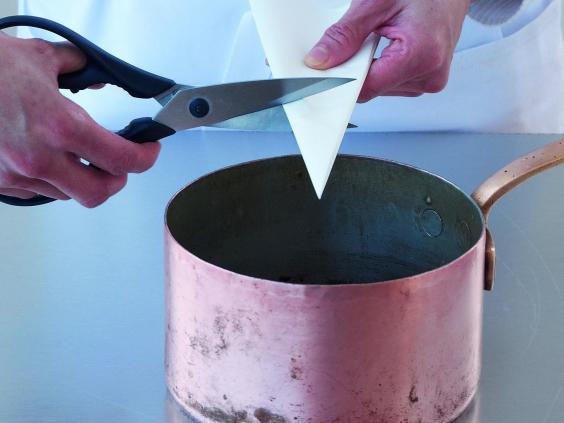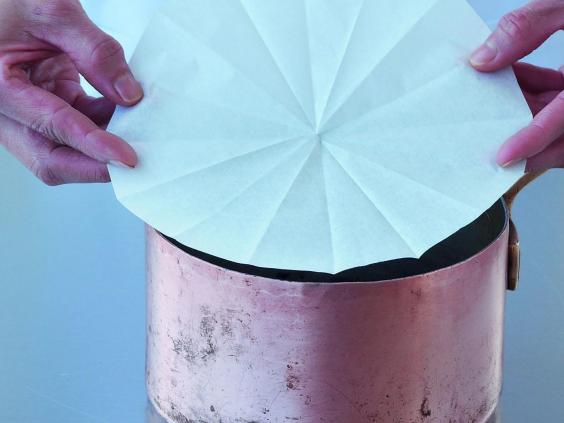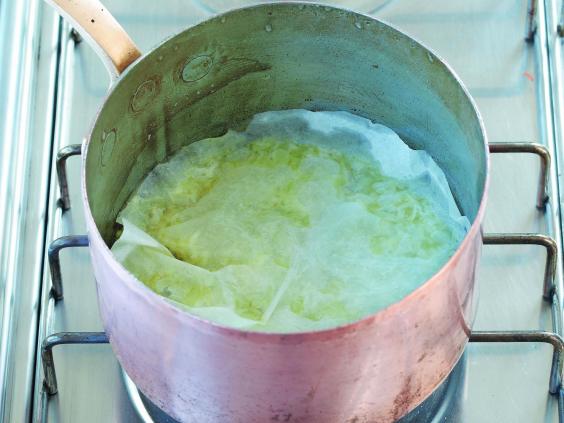 Sweating onions
This technique describes the cooking process of softening an onion and drawing out its natural sweetness without allowing it to take on any colour. The onions are gently sweated in a little oil or butter. Using a dampened cartouche helps the sweating process and seals in the juices.
1. In a suitably sized saucepan, melt a nut of butter or a little oil. Put the onions in the saucepan and place a dampened cartouche on the surface, in contact with the onions. Cover with a tight-fitting lid, place over a very gentle heat and allow the onions to 'sweat'.
2. Check the onions occasionally, especially if a lot of steam is escaping. If the cartouche is dry, re-dampen it and return it to cover the onions. If any onions have browned on the bottom of the pan, don't stir them in. Discard them and use a clean saucepan to continue sweating.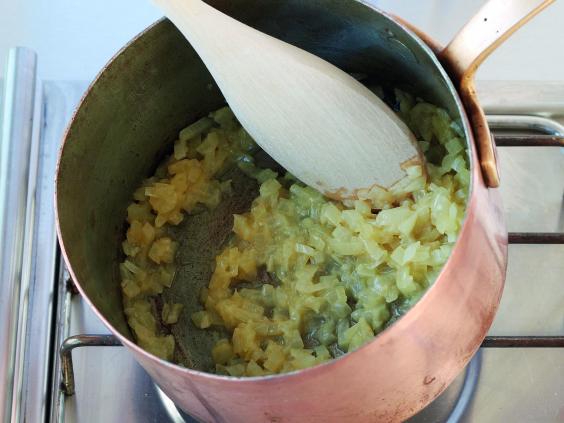 Carrots
This versatile root adds sweetness to stocks and stews; is steamed, sautéed or roasted as a side dish; or served raw grated in salads. Carrots work well with parsley and thyme, and aromatic spices such as cumin, coriander and cinnamon. Choose firm, unblemished carrots.
Blocking Carrots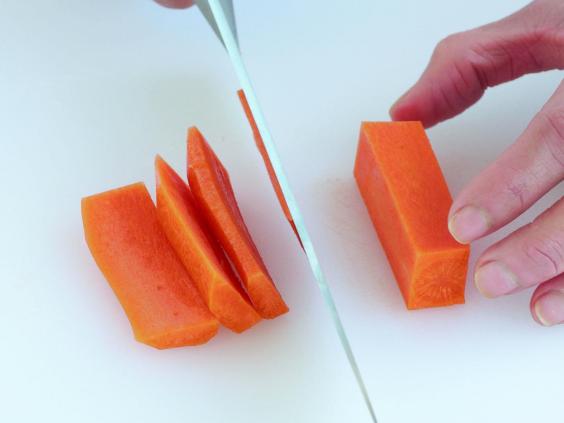 Batons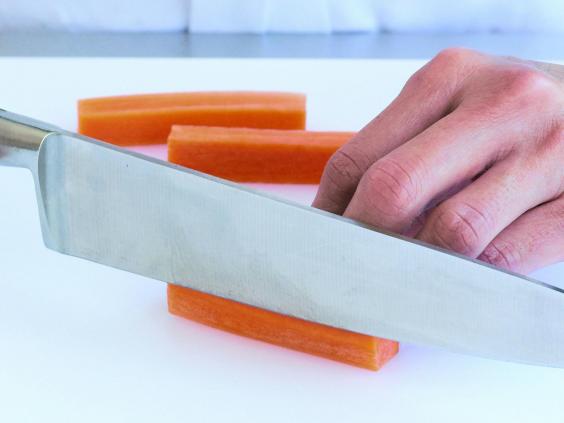 Julienne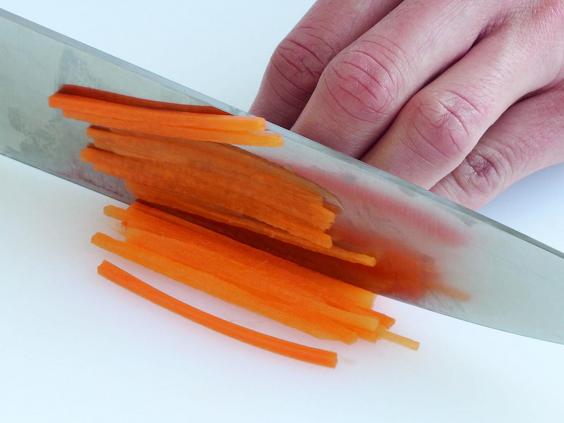 Dice and brunoise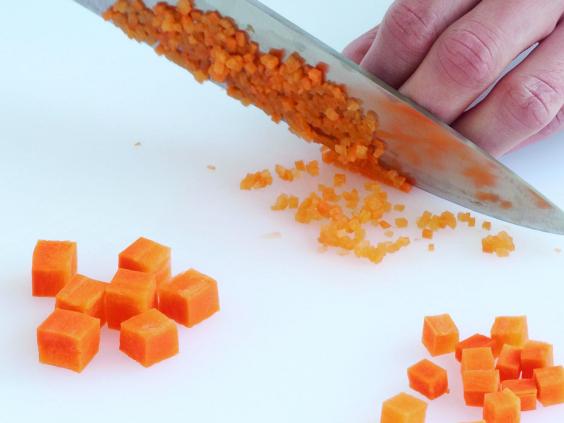 Leiths How to Cook by Leiths School of Food and Wine (Quadrille), £30
To learn these and other essential skills, visit leiths.com/how-tos and for more hands on cookery classes with the Leiths chefs, go to leiths.com
Reuse content