A revamped East End boozer has been named Michelin's pub of the year.
The Marksman in Bethnal Green is already an established foodie destination, renowned for its brown butter and honey tart, game curries and its modestly titled 'fried potatoes'.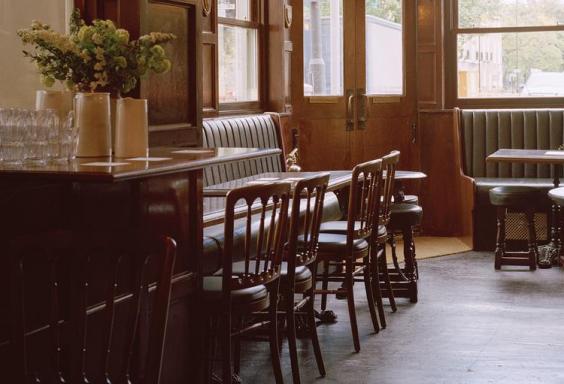 Now it has been recognised as the top British food pub, with Michelin Guide editor Rebecca Burr describing it as "a proper neighbourhood pub" with "new-era pub food".
The inspectors said they enjoyed the "devilled mussels on toast, skate with shrimps and turnip tops, and pheasant and trotter pie – all carefully cooked, perfectly balanced and full of flavour".
The pub has been open for decades but was recently taken over by chef-owners Tom Harris and Jon Rotheram, alumni of the renowned St John outlets in London.
But while the food is unarguably top notch, online critics say the service can often let the pub down.
Reviews on TripAdvisor and Google repeatedly mention flaky service and sullen staff, with one writer saying: "The food was very good. It's a shame that the service is so, so bad."
While The Marksman was the inspectors' overall winner, 38 pubs from across the UK have been added to the guide.
They were chosen by Michelin's 120 full-time inspectors who scour the UK and Europe looking for the latest gastronomic talent.
Burr told The Independent: "While pub closures continue, hundreds of pubs are thriving thanks to excellent cooking and carefully selected drinks.
"Our guide recognises the best of the best, as the British pub food scene continues to get stronger.
"Part of the boom in great pub food is the freedom to experiment that chefs have in smaller establishments.
"There's a great community spirit about some of the pubs on the list. We've heard of allotment owners bringing in fresh produce to chefs in return for a couple of pints."
Michelin's Eating Out In Pubs 2017 is out now.
East Midlands 
Fox & Hounds, Charwelton
Royal Oak, Eydon
White Horse, King's Sutton 
East of England
Pint Shop, Cambridge
Crown & Punchbowl, Horningsea
Little Dunmow, Flitch of Bacon
Unruly Pig, Bromeswell     
Swan, Long Melford
Swan, Statford St Mary
North West
Higher Buck, Waddington
South East
Garibaldi, Beaconsfield
Pointer, Brill 
Russell Arms, Butlers Cross
Sun Inn, Dummer
White Hart, Overton
Haddington Arms, Upton Grey
Compasses Inn, Crundale
Duke William, Ickham
Globe and Rainbow, Kilndown
The Duck, Pett Bottom
The Beacon, Royal Tunbridge Wells
Plough, Kelmscott
South West
Mexico Inn, Longrock
St Tudy, St Tudy Inn
Rams Head Inn, Dolton
Wild Duck, Ewen
Bell Inn, Stroud
Seymour Arms, Blagdon
Redan Inn, Chilcompton
Bunch of Grapes, Bradford-on-Avon
West Midlands
The Pound Inn, Leebotwood
Yorkshire and Humber
Bluebell, Arkendale
Aysgarth Falls, Aysgarth
Grantham Arms, Boroughbridge
Alice Hawthorn Inn, Nun Monkton
Scotland
The Bellachroy, Dervaig, Isle of Mull 
Wales
Raglan Arms, Llandenny 
Reuse content