If you're the kind of person who opens the fridge and can't decide whether to grill a steak or head straight for the profiteroles then savoury patisserie might be the novelty food trend for you, combining savoury ingredients like lobster and smoked salmon with pastries and cream to make incredibly indulgent desserts (starters? darters?).
Harrods has created seven contemporary twists on classic patisserie, which will be available from early November at the Modern European counter in its food hall.
Food porn ahead:
Goat's cheese éclair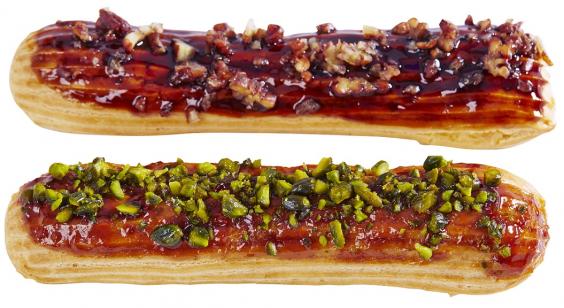 French goat's cheese, Greek yoghurt and double cream in a traditional buttery choux pastry with a black balsamic cream glaze, dusted with caramelised walnut pieces.
Smoked salmon millefeuille

Layers of Severn and Wye smoked salmon and anchovy on all-butter puff pastry with avruga and keta caviar, micro flowers and baby coriander.
Salmon gâteau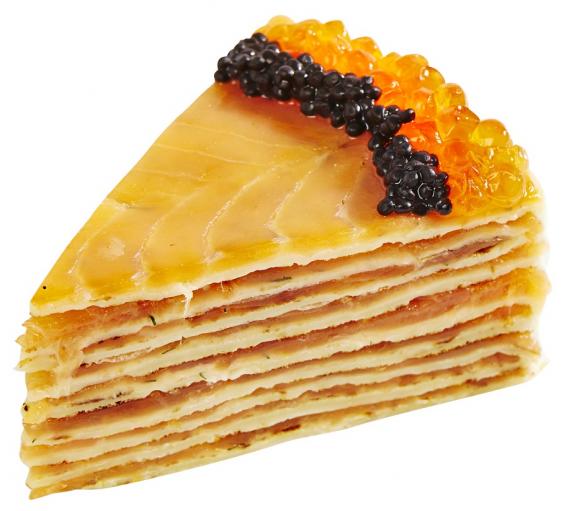 Layers of Severn and Wye smoked salmon, delicate crêpes and light smoked-salmon mousse topped with avruga and salmon caviar and cream-cheese 'icing'.
Potato cake with beetroot salmon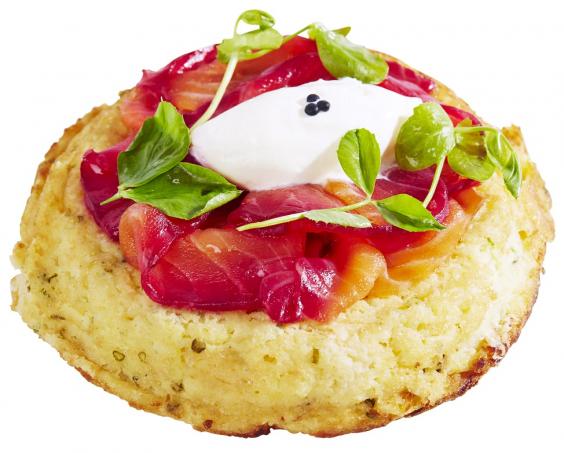 Roast potato cake with house-cured salmon infused with fresh beetroot, topped with pea shoots, crème fraîche and caviar.
Pumpkin & truffle globe, Cauliflower & salmon globe , Pea & lobster globe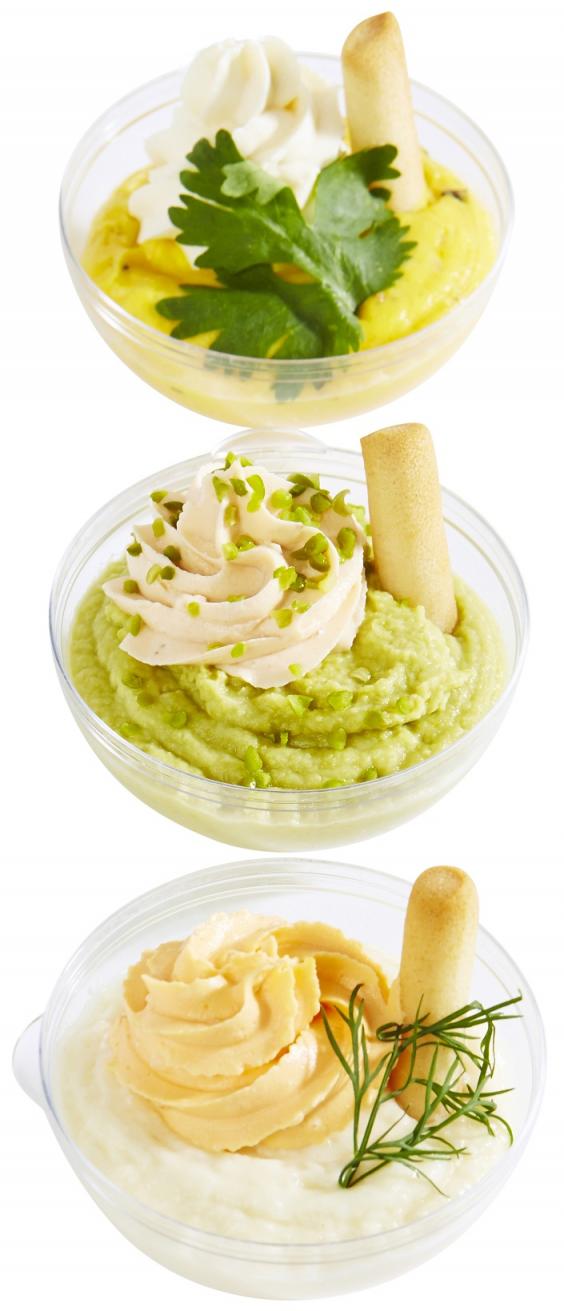 A puree of seasoned pumpkin garnished with a truffle-cream rosette.
A puree of seasoned cauliflower garnished with a salmon-cream rosette.
A puree of seasoned peas garnished with a lobster-cream rosette.
Reuse content