The makers behind Lay's Potato Chips have decided to crowdsource their next flavour of crisps in an attempt to garner an innovative combination, with some interesting (and at times disgusting) results.
Some of the slightly more unusual suggestions came after internet users responded to the crisp makers' revival of their 'do us a flavor' campaign asking people to suggest a new combination.
Perhaps unsurprisingly, some people took the competition a tad less seriously than others, and Twitter has been flooded with #dousaflavor updates.
Some of the stranger creations included toothpaste and orange juice, 'regret', 'the blood of my enemies', '3.4 air and the rest is crushed' and 'kettle cooked excessive debt'. One user even decided the savoury snack could make the perfect dessert, and chose strawberries and cream as their entry.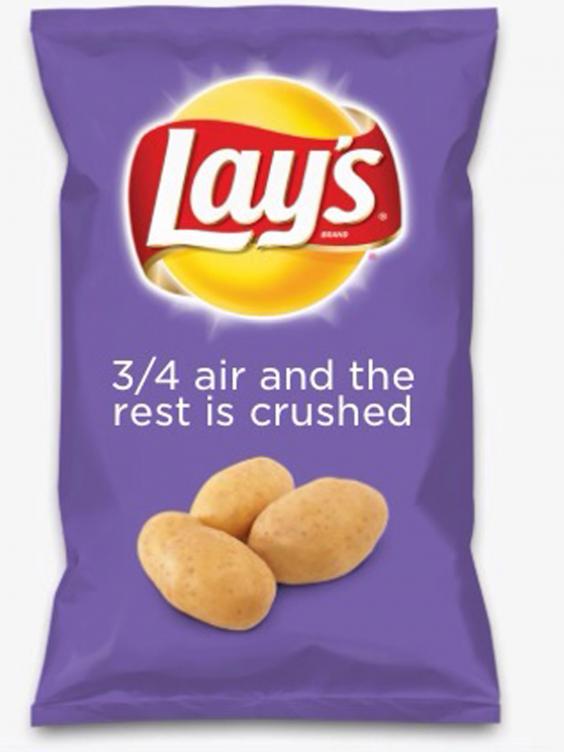 Respondents are being offered the chance to win $1million (£614,590) if their combination is chosen as a new official flavour.
channeling my creativity in a productive fashion thanks to @LAYS #DoUsAFlavor #winner pic.twitter.com/vKaQaIf9VS

—a Emily Crook (@emilythecrook) January 31, 2014
The flavor really comes out after you finish the bag. #DoUsAFlavor pic.twitter.com/ZyWiu2koGX

—s Shannon DeVido (@shannondevido) January 28, 2014
Wouldn't Whiskey Maple Bacon be a yummy chip? Well it's my entry in @LAYS #DoUsAFlavor contest http://t.co/F0P9lv5F7b pic.twitter.com/JFbfTtfakd

—s Slob Namath (@EDMslob) January 15, 2014
Hey @LAYS, how about a new flavor for the #college kids? pic.twitter.com/nuyBWvQElE

& NowThatsCollege.com (@NowThatsCollege) February 5, 2014
To enter your own submission, visit www.dousaflavor.com
Reuse content