A new superhero called Captain Wasteless is helping to teach pupils how to look after the environment and reduce their food waste.
Captain Wasteless is an initiative from the school caterers The Brookwood Partnership, one of three finalists in the Best Food Waste Strategy category in the upcoming Sustainable Restaurant Awards.
The superhero project works by measuring pupils' waste every day. An allowance is decided for each year group, and pupils empty the waste into a bucket after lunch. The bucket is weighed, and if the year group falls below the allowance, it receives a Captain Wasteless sticker. In the final week of term, the group with the most stars is announced and the reward includes deciding the menu for the last day of term.
Kate Martin, the group's managing partner, said: "Captain Wasteless has been a huge success. Waste was reduced by 47 per cent [in] other initiatives and Captain Wasteless is going to increase this. The superhero has become a part of school life."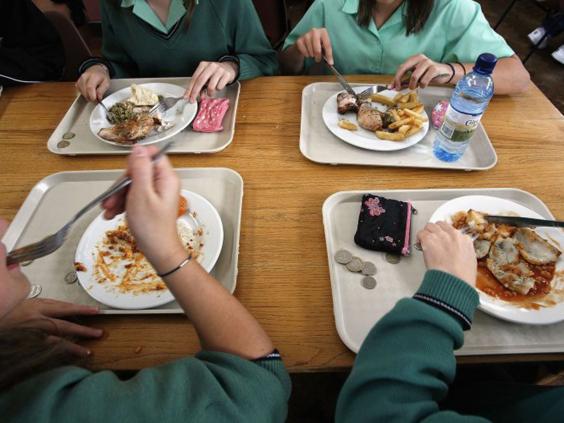 Another finalist, The Roebuck Pub in South London,  says it "reuses food items until they have a zero value". This means using vegetable trimmings to make the stock for gravy and to put into soups, and recycling bones to flavour stock. Even lemon pips are saved for the pectin to use in homemade jams and marmalades instead of buying pectin powder.
The pub also offers a choice of portion sizes on the menu and burgers without a bun as a lighter option.
The London-based caterers Bennett Hay, which also made the shortlist, saved more than three tons of waste a year in a contract with a legal client. Measures taken included tracking which menu was creating the most waste, using data to analyse where food has been booked and cancelled at the last minute, and identifying where customers were ordering too much food for the number of guests.
Wendy Duncan, technical manager for Unilever Food Solutions, sponsors of the Food Waste Strategy awards, said: "It's not always easy in the very busy environment of a commercial kitchen to stand back, assess how and why you're wasting food and to come up with innovative ways to ensure less food is wasted and thrown away. But that's exactly what all three of these businesses have done."
There's still time to vote for the People's Favourite category of the Sustainable Restaurant Awards in partnership with The Independent  on Sunday. Visit ind.pn/1DPqaYJ to see the shortlist, then to go thesra.org/vote to place your vote
Reuse content