Tesco shoppers may make an unexpected discovery tomorrow inside a particular variety of apple. And for once, the surprise inside isn't the type to make the horror stories section of a newspaper.
Instead, customers purchasing a yellow or orange 'Surprize' apple will discover the inside flesh is pink.
The newly developed apple variety by award-winning British fruit grower William Barnett will go on sale at 120 Tesco stores around the UK from tomorrow.
Costing £1.75 for a pack of four, apple expert Mr Barnett developed the new fruit at a farm in Tillington, near Hereford.
Tesco fruit developer Ciara Grace said: "This apple literally stops people in their tracks on account of its unusual pale orange and yellow skin.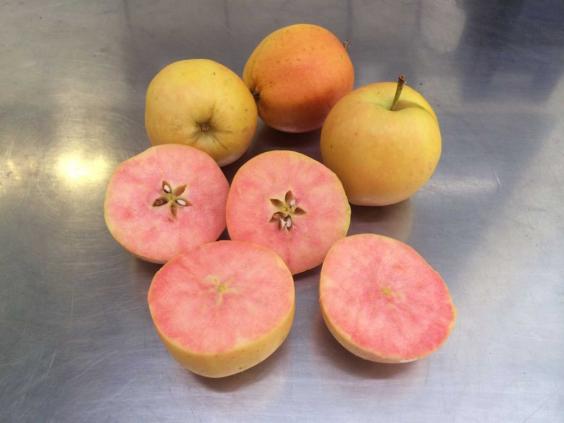 "This is the first time that it's ever gone on sale and there are only limited supplies but it it's a success we will stock it again next year."
It's a rare piece of good news for the beleaguered retail giant. In August the company issued a profit warning and dividend cut, causing a 6.6pc slide in their shares.
New CEO Dave Lewis, appointed earlier this month, has said he wants to take the retailer back to basics, in an effort to avoid a fourth profit warning.
Reuse content