Motorcyle trials racer Julien Dupont has managed to ride a 1.2km rollercoaster, even finding time to pop a few backflips.
The Frenchman took on Montaña Rusa at La Feria de Chapultepec amusement park in Mexico City, a wooden coaster designed for trains but apparently doubling as a challenging trials route.
"Now I feel better, for sure," Dupont said after finishing the course. "This morning, I was very nervous because I'm not used to riding this kind of stuff. It was the sickest ride ever."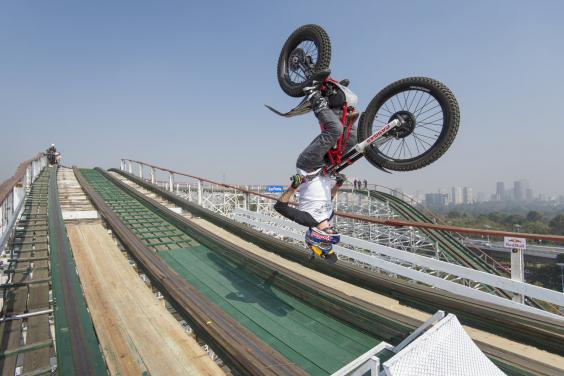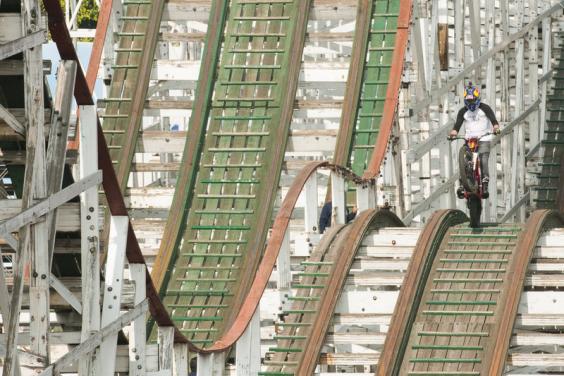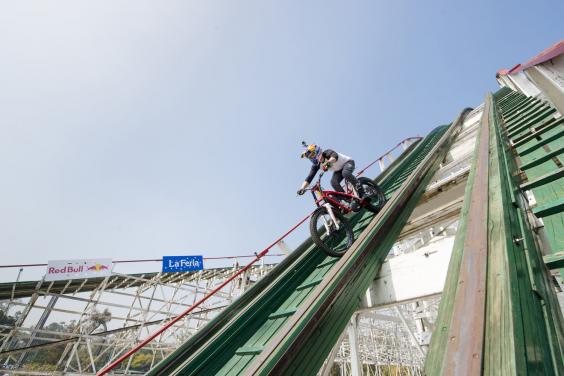 It was a big change from the rock formations trials riders are used to, but Dupont still managed to execute two backflips and a wheelie on the ride.
"This is why I love Mexico, because this is the place where the impossible becomes possible," he added. "There's no place in the world where I could do the same."
In his last video for Red Bull, Dupont drove a trials bike through Mexico City's rush hour traffic.
Reuse content