Blixen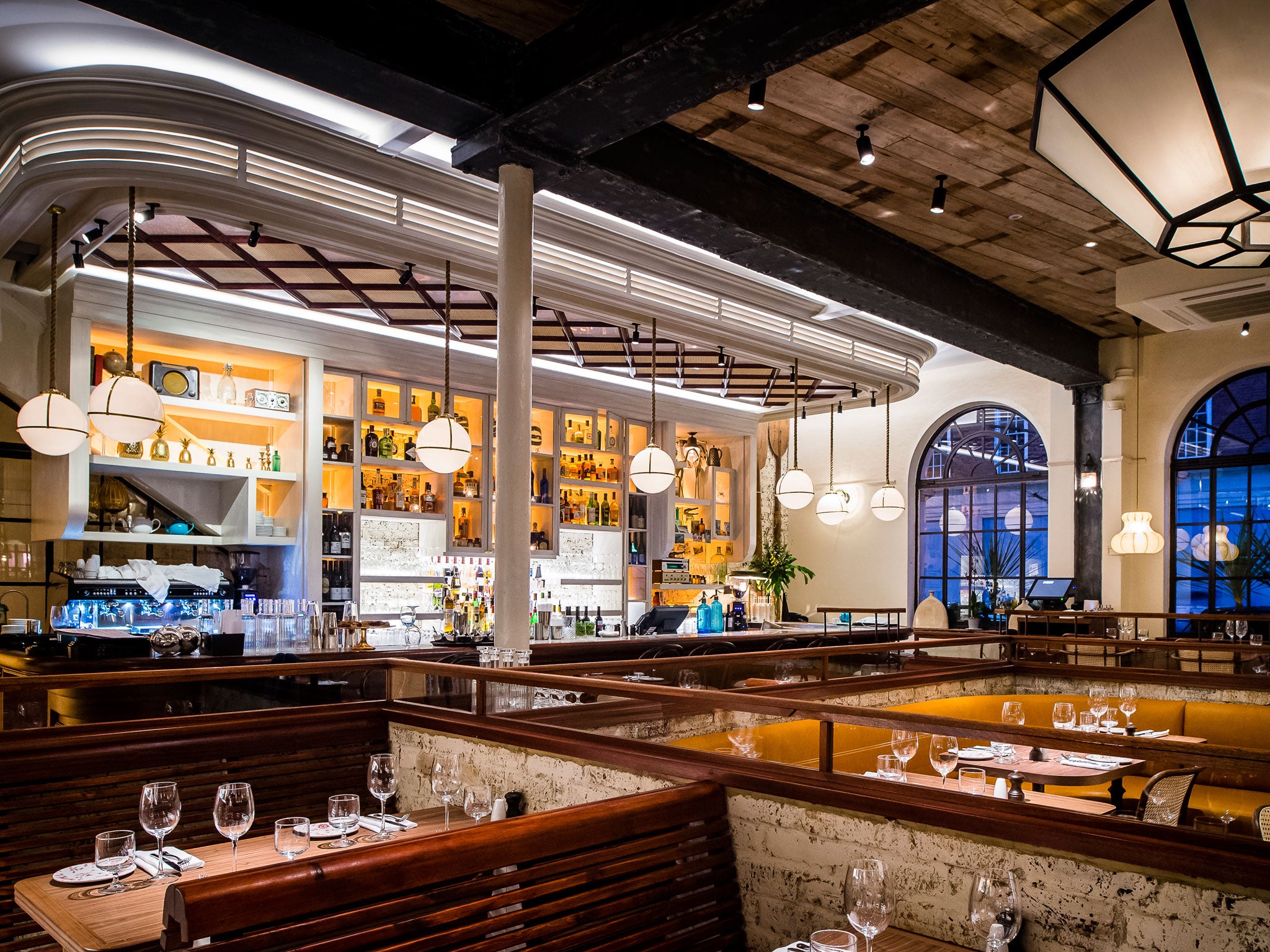 Blixen, restaurant review: Unbeatable comfort food on the edge of Spitalfields Market
65a Brushfield Street, Spitalfields, London E1 6AA (0207 101 0093)
Click to follow
Indy Lifestyle Online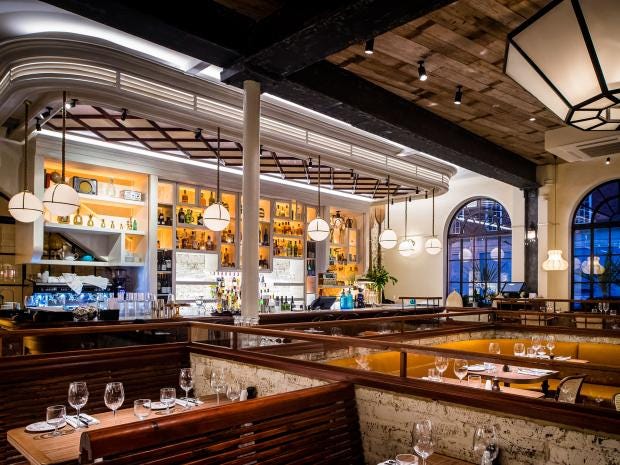 This will be my last-ever restaurant review for the Independent Magazine. After a dozen years, a couple of modest awards, a plethora of polysyllabic phrases and a near-obsession with crème brulee, I am hanging up my spiral notepad, my monogrammed napkin and my well-thumbed copy of Alan Davidson's Penguin Companion to Food.
When I asked where I should eat the final evaluative supper, the Magazine bosses were clear. "You can't take chances with the last one," they snarled, "If you hate it, your final review will be curdled by disappointment and fury. Why not choose one of the best places about which you have happy memories?" I cudgelled my brains to recall the "best": the very few five-star-food places, the veteran "classics" I was privileged to re-assess, like J Sheekey and Rules in London, the rustic sensations, such The Harrow in Little Bedwyn, and the ones that offered increasingly mad experiments (the maddest was a test-tube amuse-bouche described by a Swiss-German waitress as "chloroform" – it turned out to be clove foam but she could easily have been right).
I finally decided to choose the place where I'd feel happiest just walking back into. So I chose Blixen.
Clive and Penny Watson and their builder-designer partner Justin Gilbert launched Blixen only a year ago, but it stayed embedded in my memory after the first visit: the gorgeous converted-bank décor, the three differently-styled dining areas, the delicious food, ambrosial puddings and genial service. My second visit was last October, at a birthday lunch involving 17 people in the former vault, where our waiter sang an aria for the birthday boy (that's what I call service). The main dining room was jumping with Saturday-lunchtime jollity and I felt my rave review was vindicated.
This time I took my wife Angie and my three children, Sophie, Max and Clementine – four people who have individually and collectively been my most reliably vocal lunch and dinner "companions" over the years. Thank goodness they liked Blixen, with its whitewashed-brick and tan-leather-booth décor, and bar – a gold-backlit shrine to the demon alcohol, with dangling globe lights.
The menu features irresistible nibble-plates: in 10 minutes we'd scarfed down plates of truffle popcorn, crispy baby squid, pickled herring crackers, chorizo bites and taramasalata like starving jackals. We had to be jemmied from our bar seats to a table in the pergola section of the restaurant, where foliage trails charmingly around a wooden trellis. Philippe, our French waiter, served slabs of baked bone marrow with bagna cauda, tiny plates of pungent boquerones (anchovies with monksbeard and artichoke pesto) and squid, chorizo and chickpea stew with saffron aioli, a miraculous intertwining of flavours and textures. Only the deconstructed cod brandade disappointed: the helpings of fishy mash destined to do little more than anoint some boring radishes.
Main courses were much as I remembered: especially a pork belly of weep-making tenderness surmounted by salty, crunchy crackling, the whole array parked on a bed of kale and spaetzle, Germanic pasta cooked with pork-reduced jus, quince and brown butter, amazingly tasty. Seared stonebass was magically fresh and flaky, given a double wallop of Mediterranean flavour with punterella (endive) and green olives. Slow-cooked lamb shoulder was slitheringly, tongue-enrapturingly gorgeous, served on a crowded field of faro, peas, eggplant, rocket and pistachio pesto.
Only a madman would have pudding after all that, but this was my last gig so normal service didn't apply. Blixen's warm banana and caramel pudding with coconut sorbet deserves its fame: the combination is unearthly. I was sorry not to see crème caramel with brandied plums, a favourite, but the pistachio ice cream with shortbread almost made up for it. Clementine could hardly ignore the clementine and chocolate rum cremeux, and heavenly it was, a soft ice hockey puck of faintly citric chocolate with hazelnut ice cream. No one could stop me ending up with a Plum Sazerac digestif, a syrupy concoction of Armagnac, Prucia plum liqueur, absinthe and bitters that I hope to have at my deathbed.
Blixen may not be haute cuisine, but it's the highest-quality comfort food available to mankind, in the most airily pleasing ambience , among the most charming and obliging people, bang in the old beating heart of London's East End.
I was so glad to be back. And to have had the good fortune to eat so much wonderful food and visited so many temples of culinary delight. Thank you for letting me be your food-and-drink taster over the years. Sometimes it hasn't seemed like work at all.
Food ****
Ambience *****
​Service *****
Blixen, 65a Brushfield Street, Spitalfields, London E1 6AA (0207 101 0093). About £33 for three courses, before cocktails, wine and service
Reuse content
Comments