The Middle Eastern food scene in London needs a little bit of a makeover in my opinion both in terms of feel, ambiance but also care for ingredients. That said, there remains a handful of authentic restaurants that are focusing and maintaining the make or break factor for any memorable Middle Eastern feast: quality and freshness of the produce used.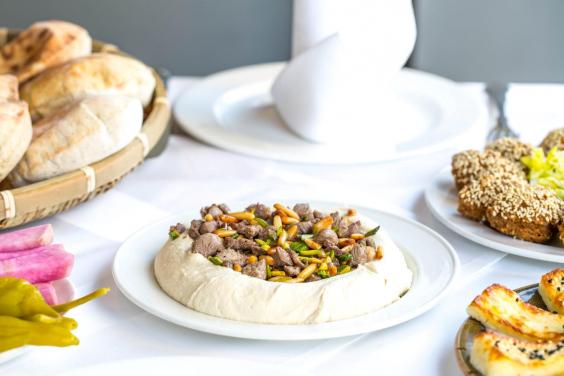 Ishbilia 
Ishbilia offers delicious traditional Lebanese (or Levantine) fare in a vibrant and chic space. The place feels luxurious though comfortable, but never mind any of that as the food will surely whisk you away to the breezy mountains of Lebanon. Here, you can get raw kebbeh – Lebanon's national dish – a sort of steak tartare but better. Try the foul or broad beans in garlic and coriander drizzled in olive oil typical of a housewife's table, along with the hummus awarma (preserved meat).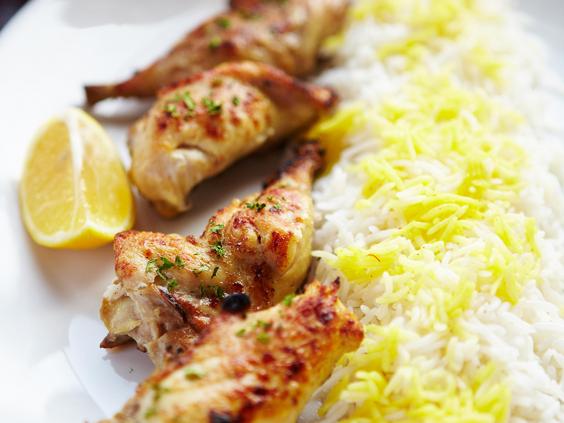 Kateh
Unlike their Levantine counterparts, excellent authentic Persian restaurants abound in London. Kateh takes it one notch up and brings a modern, refined touch to this ancient cuisine without jeopardising on taste or authenticity. So, it's a little fancy and more expensive than what you'd expect to pay for Persian, but the fare is excellent. The atmosphere is cosy and communal, in fact, it makes for a great gathering space. Try the Borani Spinach, Kabab Torsh, and of course, Persian rice aka Persian gold.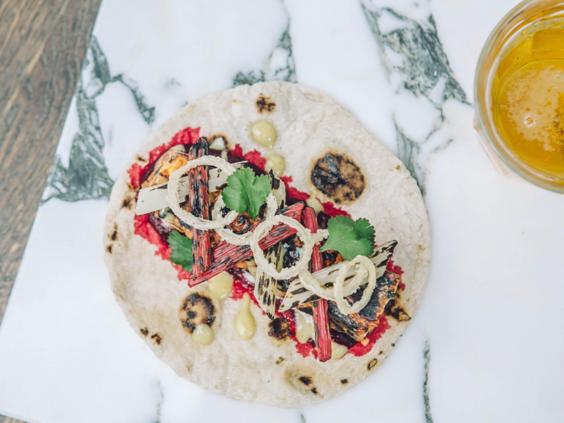 Le Bab 
Not exactly Middle Eastern but if we're craving the quintessential kebab, then this place is doing some delicious inspired gourmet versions. Make it a pilgrimage for the pig head kebab but also try the lobster version along with all the trimmings. If that's not enough for you, they've always got lovely specials and surprises popping up. The dishes are simple, rustic and packed with flavour.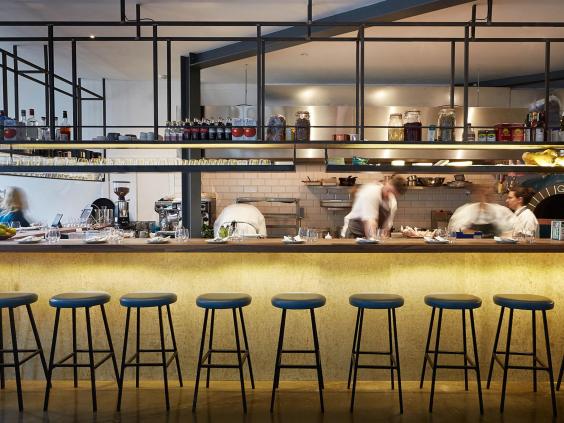 Oklava
For a taste of Turkey, I love this little understated restaurant in Shoreditch. The menu is inspired but still feels connected to the traditions of the cuisine. Highlights include the whipped feta, candied pumpkin and chilli crostini, Fasulye – slow cooked beans and the crisp pomegranate glazed lamb breast.
Having grown up in Beirut, Lebanon, Bethany now resides between Beirut and London, where she runs culinary tours (Taste Lebanon) of her home country and hosts London-based Middle Eastern themed supper clubs
Reuse content