Milly Green All Butter Shortbread biscuits, John Lewis, £5
They're certainly rich and very buttery, but not as thick as shortbread biscuits can be. These biscuits have a sligt crisp to them owing to their slightness, but they are rather sickly sweet. So if you put these out, make sure you mix it up with some other options too.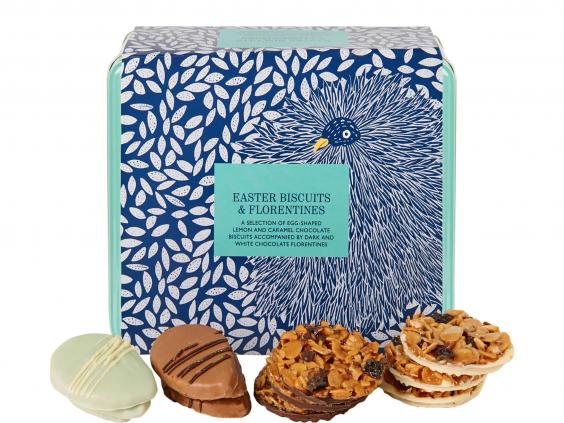 Fortnum & Mason Easter biscuits and Florentines, Fortnum & Mason, £21.95 
Anything that comes in a tin is great – and this gorgeous one in Fortnum's signature colour is no different. Inside are four types of Easter biscuits (that come in separate packs of four): lemon and white chocolate, caramel chocolate and  white and dark chocolate Florentines making them easy to share. The egg shaped biscuits are rich, with thick chocolate and the Florentines are nicely chewy with a decent slather of chocolate on the base. At just under £22, it's rather indulgent, but makes a great present for someone who won't be tucking into chocolate Easter eggs – especially as you get something to keep.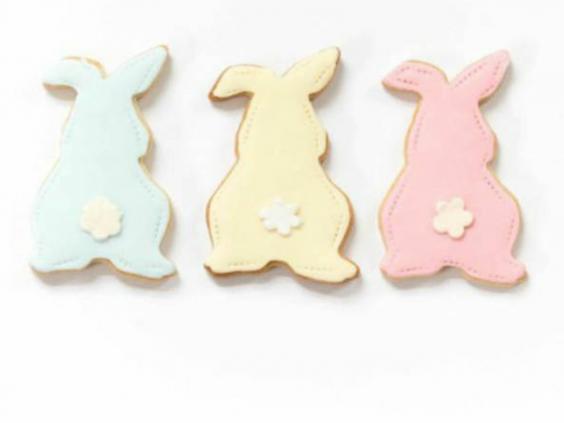 Bunny rabbit tails are so cute and these biscuits taste as good as they look. Despite their different colours, each biscuit has a lovely light vanilla flavour with a soft and buttery biscuit base and substantial amount of icing on top. They're great for kids, but because of the price, you might want to keep them for adults. They also come in a little box and are individually wrapped for freshness.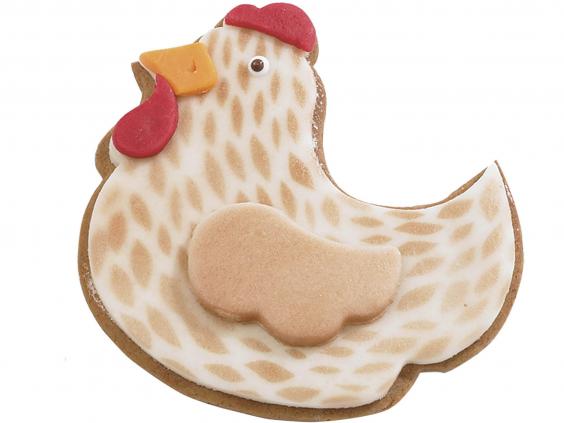 Betty's speckled hen and Easter egg biscuit, Bettys, £3.95
Some serious handiwork has gone into these biscuits with their patterned marzipan topping – which has been applied by hand. They're made using a Lebkuchen recipe which uses combines honey with the melted butter to make the dough. The biscuit is nicely soft with a little bite to it, but where the marzipan is double thickness, it's just a little too much, but the spice is nice and subtle with a good hint of nutmeg. Each biscuit is sold separately and comes wrapped in thin plastic.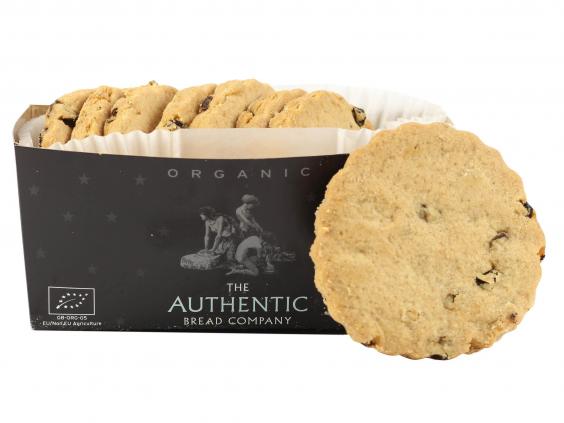 The Authentic Bread Company's Spiced Easter biscuits, Abel & Cole , £3.69
These organic biscuits are made by hand by Alan and Jane Davies in their Gloucestershire bakery and are rich and creamy, baked with sultanas and coated in a very minimal amount of sugar – so you don't feel too bad. They come in a set of eight, which you might think is fine to share, but we found you'll need more than one packet as they are extremely moreish and definitely live up to their description as being the "bees knees". 
Conclusion: Our favourite pick is the spiced Easter biscuits for their flavour, texture and price –  plus they're delicious and they're organic, closely followed by the Fortnum and Mason tin collection.
Reuse content