A Swedish microbrewery has created exclusive crisps that are made from some of the fanciest ingredients around. But, would you be willing to fork out £46 for just five?
St Erik's have joined the posh crisp battleground with an offering of a premium snack to match their premium beer.
A la M&S, these aren't just any ordinary crisps though, oh no, these ones are prepared by the talented chefs of the Swedish National Culinary Team and use some of the most exclusive ingredients available in the Nordics.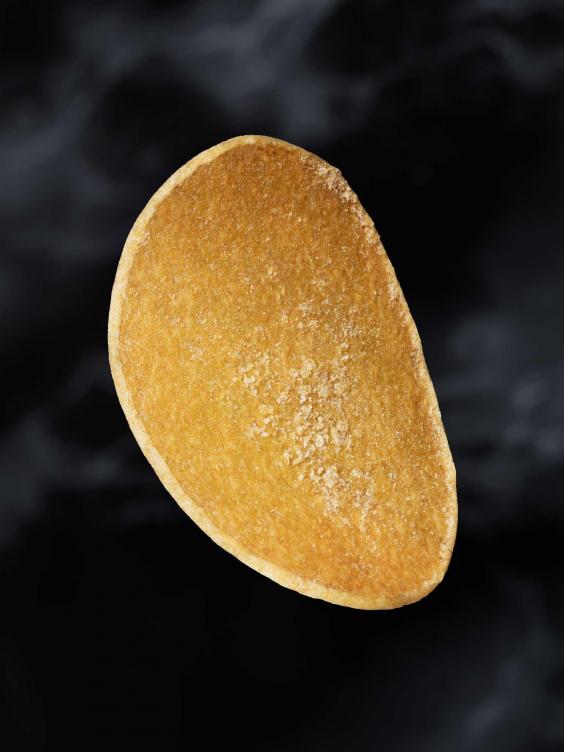 The poshest beers
The poshest beers
1/10 Budweiser

Budweiser, famous for its bullfrog adverts, came in 5th. 38 per cent of those who buy the beer are middle class.

Spencer Platt/Getty Images

2/10 Peroni

Italian beer Peroni topped the list, as 50 per cent of its customers are middle class

Jason Carter Rinaldi/Getty Images for Peroni

3/10 Heineken

Dutch beer Heineken came second. 45 per cent of its customers are middle class.

Getty Images

4/10 Kronenbourg 1664

Tastemaker Alex James joins the celebrations of the 350th anniversary of the first Kronenbourg brewery at Le Cafe Du Marche

Tim P. Whitby/Getty Images for Kronenbourg

5/10 Beck's

Beck's, a German beer, came 4th with 38 per cent of its customers being middle class

6/10

A Belgian beer, Stella Artois came 6th with 36 per cent

Mark Renders/Getty Image

7/10

35 per cent of the customers of Dutch beer Grolsch are middle class

Piutus/Flickr CC

8/10 Fosters lager

Australian beer Fosters came in 8th. 33 per cent of its customers are in the AB social group

GREG WOOD/AFP/Getty Images

9/10 Carling

31 per cent of Carling customers are middle class

Graeme Robertson/Getty Images

10/10

Carlsberg came join last with Carling, with 31 per cent.

Niklas Morberg/ Flickr CC
They're made from fine Ammarnas potatoes, Matsutake mushroom, truffle seaweed, dill, leksand onion and India pale ale but of course, for the best taste experience, they should be enjoyed with a pint of St Eriks' artisanal standard beer.
The five crisps are served in a classy black box and cost a steep £46.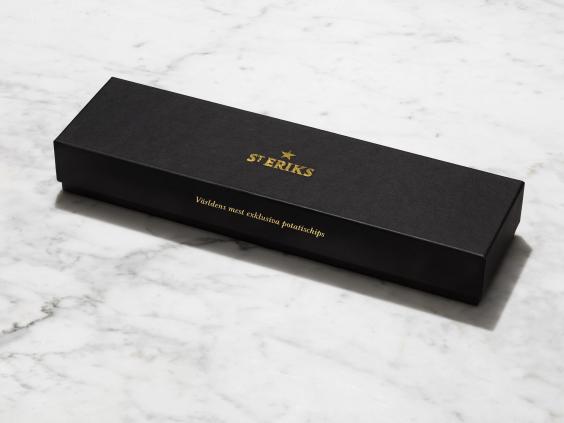 While this might just be one massive and seriously expensive PR stunt to promote their beer, the good news is all income generated from the crisps will be donated to charity.
Feeling famished and fancy all at once? Well these upmarket flavours will certainly impress but with such meagre portions you're definitely going to need a good old fashioned Walkers on standby.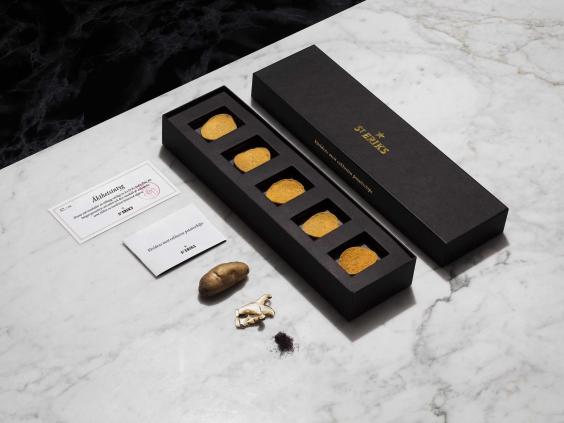 Reuse content