The price of one of the world's most luxurious foods has just plummeted because of bad weather.
Heavy rain around Alba in Italy means their white truffles are in abundance, meaning the price has been driven down.
The season usually runs from November to January but the perfect fungi conditions means that started sprouting up in September.
$109 will now buy about 72g of truffles, according to Bloomberg, compared to 52g in 2015.
London-based chef Francesco Mazzei said: "The truffles are fantastic. They started early, and we are selling quite a lot."
But having a good relationship with a deal is still key to getting the prized fungi on the cheap.
It is also wise to be wary of inferior white truffles which are passed off as the well-known Alba variety.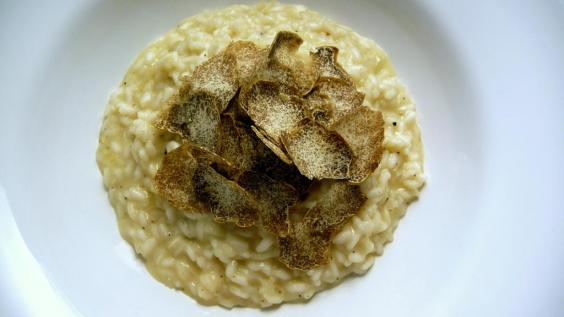 Jacob Kennedy, from Bocca di Lupo in London, allowes diners to bring their own truffles to the restaurant, similar to how people bring bottles of wine to BYOB establishments.
Truffles are incredibly versatile; they can be greated onto rich risotti dishes, mixed into unctuous creamy pasta dishes, mixed with butter to create truffle butter, or grated on top of bone-marrow-topped mashed potato.
An abundant crop also happened two years ago, leading to a similar dive in Alba white truffle prices.
But prices soared last year, leading some chefs to sell them in restaurants for cost price.
Given the Brexit fallout and rising prices, it's perhaps one of the few luxuries that'll actually set you back less now than it did before June.
Reuse content