Although its Flappy Bird that has been grabbing headlines for the past couple of weeks, the original avian-based smartphone titan is most definitely Angry Birds. Now, developers Rovio has released the first teasers for "a big new adventure".
The standard line-up of characters in the series haven't really changed (apart from some new additions and modified birds for the Star Wars tie-in) but this latest teaser is promising five new birds to play with.
The new game will be called Angry Birds Stella and will focus on the eponymous, pink-tinged bird along with her "group of friends" and "some interesting (fr)enemies".
Rovio are promising the new title will "open a door to a part of the Angry Birds universe you've never seen before" but apart from this vague description there's really no other details on offer.
Will this be more tower-tumbling fun? An RPG based around a 'leaving the nest' metaphor? Or perhaps a convoluted tribute to Tennessee Williams' classic play A Streetcar Named Desire?
The publisher's last big release was a free-to-play kart racing game named 'Angry Birds Go!' which received mixed reviews from critics and all told, Rovio has created 10 spin off titles from the original smash-hit. How much longer can they continue to re-label the same product? Perhaps 'Stella' will provide new direction.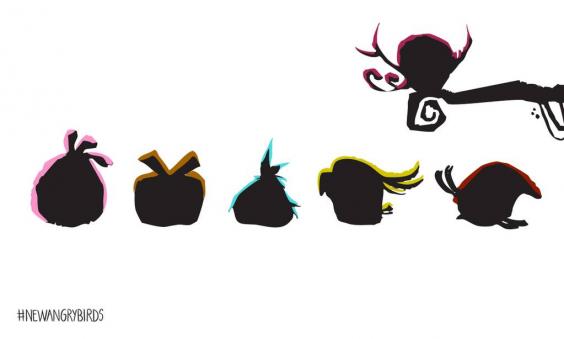 Reuse content