We've been calling it the iWatch for months now, but a newly-published patent from Apple suggests that the company's long-rumoured smartwatch might actually be called the iTime.
The patent itself was filed in July 2011 but made public yesterday. It shows a series of wrist-worn devices one of which has a tiny touchscreen display that can be popped out of the strap while another offers the same functionality in a single enclosure.
Both designs feature a an all-you-can-eat buffet of sensors, including an accelerometer, a vibration module for feedback and alarms, a GPS module, a heart-rate sensor, NFC, Bluetooth, proximity sensors and more.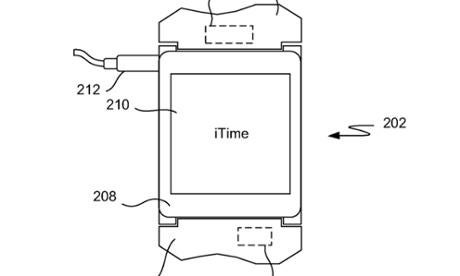 The patent also outlines plans for a control system which use gestures (wearers can swipe their arm horizontally to decline a call or vertically to accept it) and integration into what is called a "piconet" – a network of iOS and OS X devices that lets laptops and computers interact with iPads, iPhones and smartwatches.
This isn't a new development but Apple's wider ecosystem has certainly been gathering steam of late, especially with the popularity of Apple TV; the growing interest in the 'smart home'; and the forthcoming updates to iOS 8 allowing for things like taking calls and sending texts from your computer.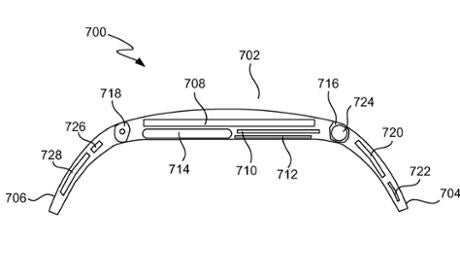 The Apple smartwatch itself has been rumoured for years, with the latest earnings report from the company confirming that it needs to release a new product category in order to rejuvenate its flat (but still incredibly profitable) sales.
If we do see a smartwatch this year it's likely it would be unveiled alongside two new iPhone models slated for release this September.
Reuse content