In a move that shows the continuing pull of digital content over traditional media companies, professional wrestling promoter WWE has announced the launch of a new digital 'channel', the WWE Network.
For a $9.99 monthly subscription (with a minimum six month commitment), fans will have access to a 24/7 streaming service, all 12 pay-per-view events (typically costing $45) as well as a massive back catalogue of more than 1,500 hours of historical content.
By offering the service through a range of internet-connected devices including smartphones, tablets, smart TVs, PCs and gaming consoles WWE are giving viewers a chance to side-step traditional media 'gatekeepers' including cable and satellite services.
The media company had originally planned on launching a cable-based TV channel four years ago but have reoriented to a digital-first strategy as traditional revenue models have suffered from rising costs and disaffected customers.
The WWE Network will launch in the US from 24th February and will move to the UK and other territories including Canada, Australia, New Zealand, Singapore and Hong Kong at some point between the end of 2014 and early 2015.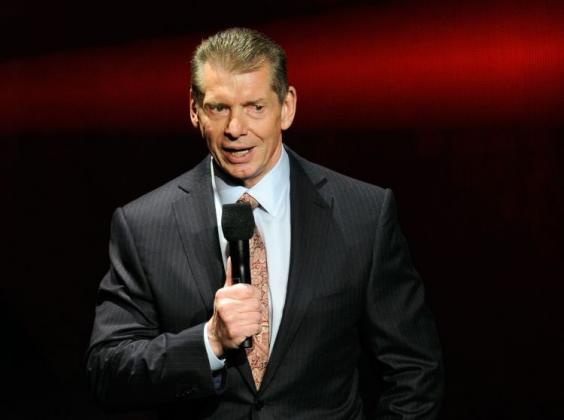 WWE CEO and former wrestler Vince McMahon said the move would provide "transformative growth for our company and unprecedented value for our fans."
"Today is a historic day for WWE as we transform and reimagine how we deliver our premium live content and 24/7 programming directly to our fans around the world," said McMahon at an event announcing the network in Las Vegas.
Professional wrestling may be a relatively niche sport when compared to football or baseball but its fans are dedicated, and WWE's decision could open the way to more flexible subscription packages delivered to customers worldwide.
WWE have said that it needs between 800,000 and one million subscribers for the service to break even and that each subscription will generate around $600 for the company each year, with profits stemming from the price of subscription as well as advertising deals.
"We have the content and we have the fanbase willing to pay for it and build it," said WWE's chief revenue and marketing officer Michelle Wilson. ""We did our research and said this is catching up faster than we expected."
"Over-the-top became a very viable option so we said maybe we should rethink this and look at an alternative model where we would be in control of our own destiny."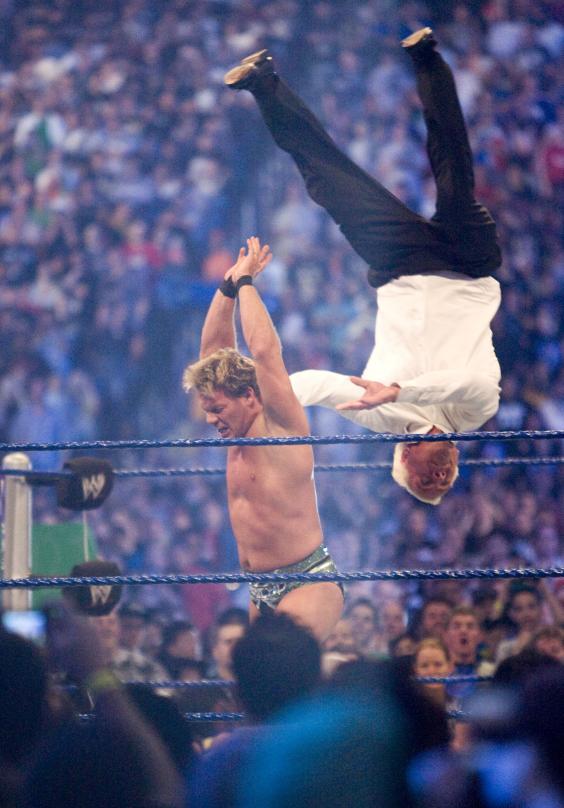 ---
WWE wrestlers who headed for Hollywood
WWE wrestlers who headed for Hollywood
1/6 'Stone Cold' Steve Austin

One of the biggest names in WWE made his Hollywood debut in 'Recoil' in 2011. The action film, which also stars Danny Trejo and Serinda Swan, sees Austin play a vigilante cop trying to exact revenge on a gang who murdered his family.

2/6 Dwayne 'The Rock' Johnson

Arguably the most successful actor to stem from the WWE industry, 'The Rock' has appeared in 27 titles to date. Johnson's latest role sees him feature in 'Fast & Furious 7', set to be released next year.

3/6 Hulk Hogan

The 60-year-old is the longest-serving wrestler in WWE, but he also played lead character Randolph Spencer in TV series 'Thunders In Paradise', which aired between 1993 and 1995. He also starred in reality TV show 'Hogan Knows Best', as well as taking on several cameo roles in films such as 'Rocky III', 'Muppets from Space', and as a voiceover in 'Gnomeo and Juliet' in 2011.

4/6 John Cena

In run-of-the-mill action thriller 'The Marine', John Cena sets about tracking down a group of thieves who kidnapped his wife. Other small roles have followed, and Cena is set to feature in a new Scooby Doo movie, 'The Curse of the Ghost Bear', sometime this year.

5/6 Randy Orton

Relatively new to the acting scene, Orton appeared in his biggest role so far in '12 Rounds 2 Reloaded' in 2013. The 33-year-old plays an emergency medical technician who finds himself caught in a deadly 12-round game of cat and mouse. With his wife's life in danger, he has to find out why he was chosen before she is killed.

6/6 Mike 'The Miz' Mizanin

Nearly eight years after making his debut in WWE, the wrestler bagged his first film role in 'The Campaign' in 2012, which starred comedy kings Will Ferrell and Zach Galifianakis, 'The Miz' was then chosen for the lead in 'The Marine 3: Homefront'.
Reuse content