With a vastly improved camera compared to previous models and a new pressure-sensitive '3d Touch' display, the iPhone 6S is currently the gadget of choice amongst many tech fans.
However, as is the problem with adopting new tech early, it's expensive.
The 16GB iPhone 6s, the cheapest version of this model available, costs £619 in the Apple Store.
Fortunately, there's a number of different places you can get this phone, with very different prices available at each.
From the Apple Store
For the purposes of this comparison, we'll use the 16GB version of the iPhone 6S.
At the moment, you can buy one from Apple's website for £619, and that's without any insurance or accessories.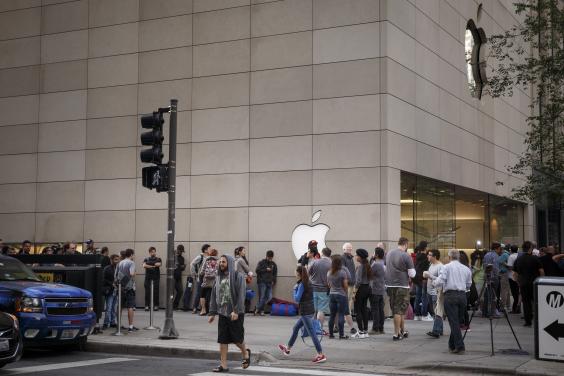 This also comes without a SIM card, so you'll need to buy a SIM plan separately from a mobile network.
You can get a SIM with 4GB of monthly data and unlimited calls and texts for £20.99 a month from EE, on a 12 month contract.
The price rises a little more as the data allowance increases, with 10GB and unlimited calls and texts for £25.99 a month.
If you choose the 4GB plan, the total cost of your phone over a year would be £870.88.
Buying your phone from the shop is a good idea if you want it before anyone else, and it can work out slightly cheaper in the long run. 
However, you first need to part with a big lump of cash if you want your phone, much more than you would when buying from a network.
From a network
Getting a phone from a network with a plan bundled in can often work out cheaper in the short term.
To get the same model of phone directly from EE with the same data, texts and calls allowance, you need to pay £49.99 upfront and then £49.99 a month after that.
The 6S is currently only available from EE on a 24 month plan - brining the yearly cost of your phone to £649.87.
Over the total lifetime of the contract, the phone would cost you £1249.75.
Compared to buying the phone from the Apple Store, assuming you continued that SIM only 12-month contract for another year, then the total cost over 2 years would be £1122.76, saving you £126.99.
Over time, buying your iPhone from the Apple store and paying for a separate SIM works out cheaper, and if you can afford to spend £619 on a phone in one go, then you'll make a saving over the course of two years.
The monthly payment is also lower with this option, so it's a case of looking carefully at what you can afford in the short-term before deciding which you want to buy.
From smaller online retailers
Third-party phone companies, usually partnered with major networks, can offer the biggest savings.
MobilePhonesDirect and DirectMobiles are two trusted sellers that offer significant savings on mobiles. With no physical shops or major advertising campaigns to run, unlike the big networks, they can afford to offer phones at much lower prices than on the high street.
A good way to keep track of the best deals with these sorts of companies is to check comparison sites like MoneySupermarket, as the deals often come and go quite quickly.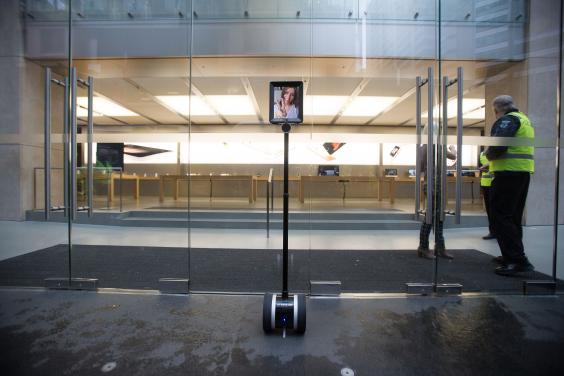 For example, on DirectMobiles you can get the 16GB iPhone 6S with a 24 month, 4GB a month contract (the same as the EE deal above), for only £39.99 a month, with no upfront cost.
This brings the total yearly cost of the phone to £479.88, or £959.76 over the course of the contract.
This is a pretty cheap offer, and would see you saving £289.99 over EE's deal and £163 over the Apple store method, over the course of 24 months.
On MobilePhonesDirect, the same deal is available for £44 a month, with no upfront cost. It's more expensive, but you get unlimited data for the first three months, and 10GB thereafter, meaning you still make a big saving.
Shopping around when it comes to buying tech always pays off. If you want a long-term saving, buy from Apple and get a SIM-only contract. If you want a lower upfront cost, buy from a network. And if you want to make bigger savings and you're comfortable with buying your phone online, go to a third-party seller.
Reuse content