A multi-million pound boost to driverless car technology in the UK has been announced, with the government promising that autonomous vehicles will be allowed on public roads by January 2015.
A £10 million fund will be made available to researchers in the area funded by the Department for Business, Innovation and Skills (Bis) and the Department for Transport (DfT).
Local research institutions will be able to apply for grants, with the Technology Strategy Board to select three cities across the UK to host trials lasting between 18 and 36 months.
"The excellence of our scientists and engineers has established the UK as pioneers in the development of driverless vehicles through pilot projects," said business secretary Vince Cable.
"Today's announcement will see driverless cars take to our streets in less than six months, putting us at the forefront of this transformational technology and opening up new opportunities for our economy and society."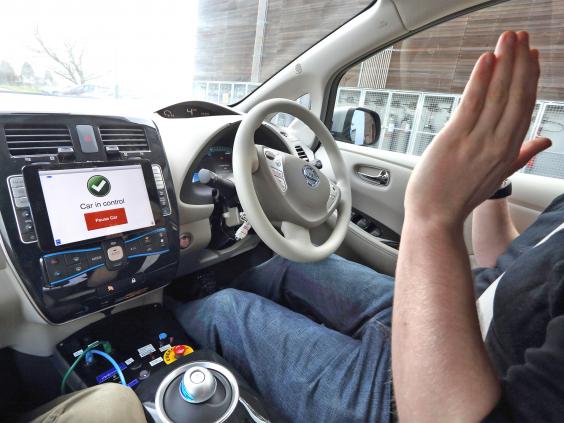 Currently, autonomous vehicles are only allowed on private roads, with the change in laws bringing the UK in line with countries such as Japan, Singapore and Germany.
In America, driverless cars have been tested on public roads for months, with Google's driverless cars racking up more than 300,000 miles in California alone.
In June this year the tech giant also announced a new 'hands-free' prototype vehicle with no steering wheel, brake, or accelerator pedals that is operated at the touch of a button.
Most driverless cars however are simply retrofitted models, with drivers able to take control in an emergency. The cars work by using radar sensors to position the car on a pre-recorded map of the road.
Speaking earlier this year, then Science Minister David Willets said that the UK had plenty of technological know-how in this area but had not yet had the opportunity "to get tested in a wider range of environments."
"The technology is being developed at Oxford as we speak," said Mr Willets, referring to the Oxford RobotCar project which uses a modified Nissan Leaf and is controlled by a trio of computers including an iPad.
Car manufacturers including BMW, Mercedes-Benz and Nissan are all developing their own version of the driverless technology.
However, experts have warned that it will be a while before the vehicles become common on UK roads, with many legal hurdles (including liability in the event of an accident) yet to be surmounted.
Caroline Coates, automotive head at law firm DWF, told The Independent that despite the autonomy of driverless cars, insurers would still be likely to "continue to consider claims for collisions by looking at the actions of the driver, analysing these for evidence of negligence or fault."
She said: "This becomes problematic when the accident results from a fault in the autonomous systems of the car, or a failure in judgement on the part of the driver in their operation of that system - failing to upgrade operating software or failing to over-ride it in an emergency being the deciding factor."
Video: Google's driverless cars

The president of the AA Edmund King also suggested that most drivers simply won't want to give up control. "Many drivers are still resistant to change as 65 per cent enjoy driving too much to ever want the vehicle to take over from them," he said.
"'Cars have become more automated. However, there needs to be a big leap of faith by drivers from embracing assistance systems to accepting the fully automated car."
Transport minister Claire Perry said that driverless cars had the potential to "transform the UK's transport network," by improving saftey, reducing congestion and lowering carbon emissions.
"Britain is brilliantly placed to lead the world in driverless technology," said science minister Greg Clark. "It combines our strengths in cars, satellites, big data and urban design; with huge potential benefits for future jobs and for the consumer."