Nokia has dominated MWC 2017, but the revamped 3310 isn't the only bit of retro technology to make the headlines at the show.
The BlackBerry KeyOne saw the ailing Canadian firm's famous physical smartphone keyboard rise again, but is the overall package actually worth getting excited about? 
It's an unusual-looking handset, but I mean that as a positive. There's no way you'll confuse the KeyOne for one of its rivals.
The silver-and-black colour scheme is more neat than slick, but the number one talking point is of course that keyboard.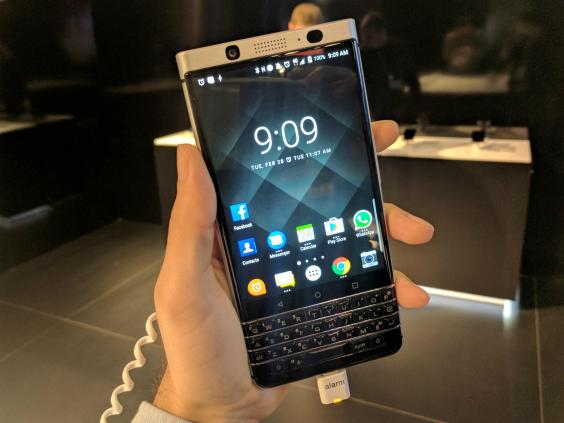 It's a quality bit of kit, crunching pleasantly under your fingers as you poke away at the individual keys. 
Having never owned a BlackBerry, making the transition from touchscreen to buttons is a bit of a challenge. However, testing room feedback from fans of the company's old handsets suggests that one-time BlackBerry users should be able to get to grips with it again in no time.
It has a couple of modern tricks up its sleeve to.
A fingerprint sensor is hidden within the spacebar and the entire keyboard doubles up as a trackpad when you slide your fingers across it.
Though its textured back panel makes it easy to hold, the KeyOne's size - a 4.5-inch, 1,620 x 1,080 display sits above the keyboard - and use of physical keys means you'll struggle to operate it one-handed without risking dropping it.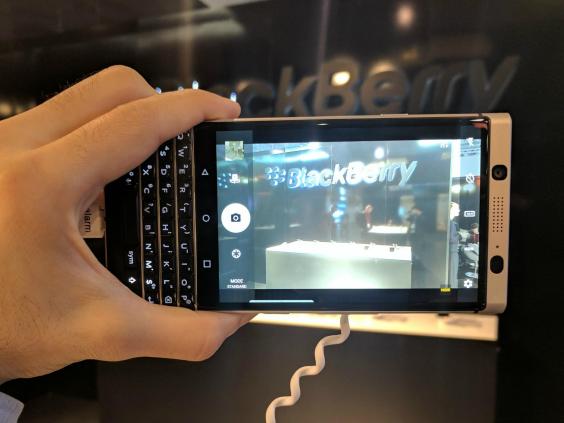 It also features a special programmable 'action key', which allows users to assign two of 52 customisable shortcuts to it. 
Its placement just below the volume keys means it's easy to confuse with the power button, which sits on the opposite edge, but users should be able to get used to the layout pretty quickly.
The 12-megapixel camera is a slight concern. It felt underwhelming and sluggish in the testing room, but lighting conditions were admittedly far from ideal. 
Android 7.1.1 is the operating system of choice, but the decision to equip it with a Snapdragon 625 processor is a disappointing one. The KeyOne costs £499, and for that price you expect a little more power. 
The company's old smartphones have always appealed to business users because of their security credentials, but the likes of Apple and Samsung have muscled in this territory in recent years. 
The KeyOne is is shaping up as a solid Android handset, but it's hard to imagine it generating much interest beyond genuine BlackBerry fans.