There was a time, not that long ago, when parents would talk about their children spending too much time "playing on their Nintendo". Like Hoover is a vacuum cleaner and Sellotape sticky-back plastic, Nintendo was the generic term for a games console.
As the developer of some of history's best-loved games, from Donkey Kong to Mario to Zelda, Nintendo has been an active part of the videogame industry since the 1970s. And in recent years, its Wii console got people who had never played games before off their sofas and waving their arms in the air to play tennis or golf in their living rooms, selling a massive 100 million units in the process. Why, then, have pundits been screaming "Game Over!" at the company? And why has Nintendo suffered a 30 per cent drop in profits during the past nine months, prompting its president, Satoru Iwata, to slash his own salary in half?
The simple answer is the Wii U. Launched as a successor to the Wii in November 2012, its supposed killer combo of games console and tablet controller has taken a battering. Nintendo had forecast sales of nine million for the year leading to this April but it has slashed that to 2.8 million. Meanwhile, PlayStation 4 and Microsoft's Xbox One – launched less than three months ago – have shifted four million and three million consoles respectively.
For Nintendo – formed as a playing card company in 1889 – the Wii U has become a gamble with no sign of a pay-off. Rivals claim to care, but sound like the equivalent of Donkey Kong ready to chuck another barrel at the company, should it try to pick itself up.
"[The decline of Nintendo] could be detrimental to the market," said PlayStation UK boss Fergal Gara. "Unless people like us raise our game and help tap into the younger consumer group that they serve rather well."
So what can Nintendo do? "It must go back to the drawing board which will take at least three years, so it is unlikely to be very profitable in this console cycle," says Michael Pachter , a gaming analyst with Wedbush Securities. "It could abandon the Wii U, but that could hurt the early Wii U adopters, so it is unlikely."
The feeling is that the Wii U has not been innovative enough. Its screen-based controller has been aped on the Xbox One and PlayStation 4, the former using a concept called SmartGlass that allows people to use their existing smartphones and tablets with their console and the latter allowing gamers to hook up their PS Vitas.
Even the original Wii Remote has been bettered. The Xbox Kinect system, for example, does away with controllers altogether.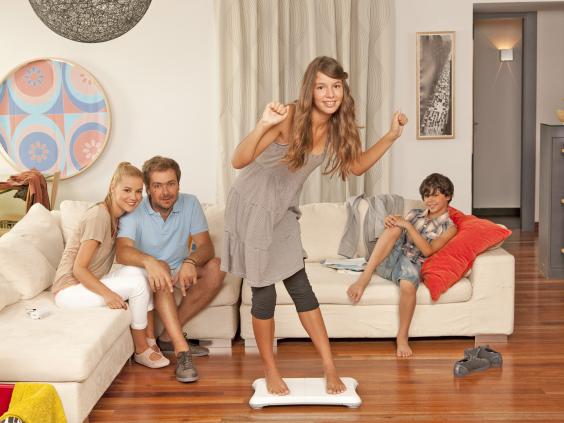 But if abandoning the Wii U isn't an option, as Pachter says, then it puts Nintendo in a tricky position. Some analysts suggest that Nintendo should support the existing Wii U userbase for a few more years, but make the decision now to pull out of future console manufacturing. One-time rival Sega gave up making consoles in 2001 following poor sales of its Dreamcast. It now successfully develops games such as Sonic The Hedgehog for other companies' machines. Certainly, given that Nintendo is expected to experience an operating loss for the third year in a row, change is needed.
Iwata told an investors' meeting in January that Nintendo was looking at a new business structure but that it was "not as simple as enabling Mario to move on a smartphone". He was reacting to calls for the company to consider Nintendo's place in a changing videogame market, one in which cheap apps on tablets and smartphones have become dominant.
"But just putting Mario, Pokemon and other Nintendo brands on smartphones sounds too 'cheap' as a business strategy, in my view," says Dr Serkan Toto, a Tokyo-based consultant focused on Japan's games industry. "This would certainly be a quick fix and Nintendo smartphone games would do phenomenally well, but it would ultimately damage Nintendo."
Yet Iwata didn't appear to rule out Nintendo games appearing on phones. "The key aspect is that Nintendo would like to establish a firm channel on smart devices through which we can connect with consumers," he said. Could a Nintendo smart device be on the cards? Will portable gaming be the way forward? In January, Nintendo merged its handheld and console teams to allow for greater collaboration. It would appear that the distinction between the two types of games machine is about to blur.
Joseph Redon, the head of Japan's Game Preservation Society, says: "The games market has changed. Nintendo hasn't up to now. It is still using the same old business model it always had. It thought customers would see the difference between cheap apps and real games for the Wii and DS but the feeling is they can't."
Dr Toto believes a Nintendo smart device would be preferable to making games for other platforms and, indeed, Nintendo is a dab hand at portable gaming. Its Game & Watch series in the 1980s was a runaway success, the GameBoy benefited from the mighty Tetris in 1989, the DS took off following a re-design in the 2000s and the more recent 3DS has, from a slow start, become a roaring success with more than 42 million sales. But it will have to better market whatever device comes next.
With a more complicated-looking gamepad, the Wii U departed from the key element of the original Wii – its casual, pick-up-and-play nature – but, worse than that, reports have suggested that many potential buyers remain unaware that the Wii U is a different console. "It is easy to see how people have become confused," says Robert Bean, a brand expert. "You look at the PS4 – it is obviously a new machine. It's a fourth one. But, in the minds of non-gamers, what's the difference between the Wii and the Wii U? Nintendo needs to think hard about how it markets its machines in future."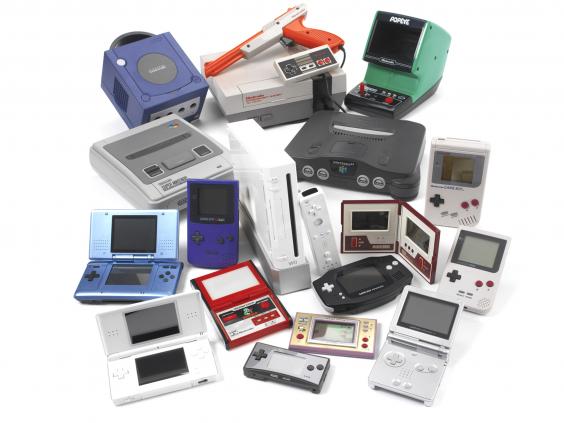 Still, Nintendo has history on its side and it has ridden out bad times before. The NES in 1983 and the SNES in 1990 were massively successful consoles yet Nintendo ended up fighting – and ultimately losing – big boss battles with Sony and its all-conquering PlayStation and PS2 when it launched the N64 and GameCube in the mid- to late-1990s. To have come back strongly with the innovative Wii shocked analysts but pleased gamers.
Nintendo needs to learn lessons from both the Wii and the Wii U. It needs more effective marketing, it seems, not only of its consoles but the games (Nintendo launched the new Wii Fit U and Wii Sports Club with so little fanfare, most Wii U owners won't have realised they were available). One major issue has been an unwillingness for so many third-party developers to embrace the console. They need to be encouraged on board. Not even price cuts – Amazon and Argos dropped the price from £250 to £180 for the Wii U Premium – have helped turn things around. "Nintendo feels tired as a brand," adds Bean.
And yet some developers still fear Nintendo which, perversely, is a good thing. "It won't be easy getting Japanese developers to open up," warned John Szczepaniak, the author of the forthcoming book The Untold History of Japanese Game Developers ahead of this article being written. "Everyone in Japan – developers and consumers, have a deep rooted reverence for Nintendo, unless they're a rival hardware manufacturer or fringe developer." But will this level of support be enough?
"Nintendo is an antiquated dinosaur which has serious trouble adjusting to changing markets and has no comprehension of 'consumer freedom'," says Szczepaniak. And yet there is no sign that Nintendo is giving up. It is set to call upon much-awaited games such as Mario Kart 8, Donkey Kong Country Tropical Freeze and Super Smash Bros in the first half of this year. Nintendo still has time to revise the Wii U and relaunch it, just as it did with the DS.
"Nintendo provides a common thread in our industry, with games and characters that almost everyone can identify with on some level." says Dylan Cuthbert, the founder of Japan-based Q-Games. "There's a depth of influence it has had on the industry that's hard to quantify."
Nintendo will only hope that this influence can see it through.