At the opening keynote, Gary Shapiro – basically the guy who is behind CES – said the show had passed an important milestone. This was that it now covered 2 million square feet of exhibitor space. You'll be unsurprised to hear that I didn't get round the whole of it, then, though sometimes the acres of over-cushioned carpet made me feel I had.
But I saw some great stuff.
Oculus Rift, the virtual reality headset for gaming, took a step closer to being available and in a behind-closed-doors preview I was able to try the Crystal Cove edition. With this on, I could fry elves in an underground lair and shoot at enemy spacecraft as I hurtled through space. The effects were vertiginous, exciting overwhelmingly immersive. Recent improvements have made the video quality smoother and more satisfying, even when viewing text in front of you which had been unreadable in earlier development of virtual reality gizmos.
There was the usual range of ridiculous items, from a headset that beams lasers at your scalp to help hair regrowth to light switches which are powered by kinetic energy so you don't use electricity to turn on a light. There were GPS transmitters to tell you where Fido, Tibbles or Granny are right now and a small-wheeled remote-controlled toy called the Parrot Jumping Sumo that spins, turns and leaps 3ft off the ground.
Among the more conventional manufacturers, Sony had a good CES, again, thanks to a wide variety of stuff that included its sexiest phone yet, the Xperia Z1 Compact which took the strong design, great features and waterproof shell of the Z1 and made it, that's right, smaller. It also added pink and a frankly stunning lime green to its range of available colours. The phone is on sale soon and may prove to be one of the best phones of 2014, or the first half at least.
There were more 4K TVs (ones with four times the screen resolution of High Defnition) announced by Sony than other companies, it seemed. Sony had nine new models (three ranges with three screen sizes in each). The new wedge shape of some models will divide opinion but is there to provide heftier speakers and thus address the Achilles' heel of most flatscreens: weedy sound reproduction. Picture quality was stunning and the announcement that Netflix is shortly to start streaming some content in 4K resolution, at a lower-than-expected bit rate of 15Mbps means that this year there will be native 4K content available in much greater quantity.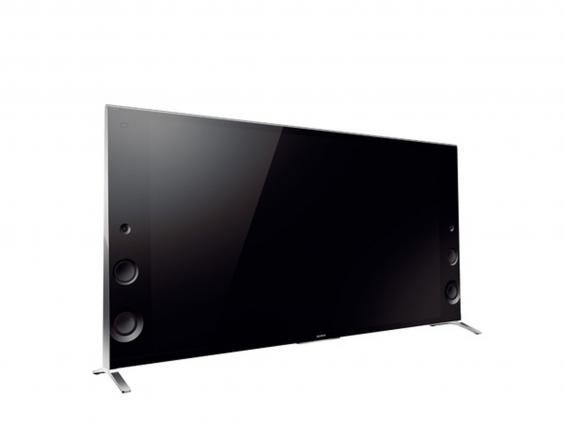 Sony also had an awe-inspiring room – the Life Space UX. This featured a short throw projector that is hidden in a cabinet which sits right up against a blank wall in the living room, say. Turned off, it looks like an attractive piece of furniture. Turn it on and it casts a 147-inch video image on the wall. Cheer up grey days by filling the walls with images of sunny days, distract yourself from boredom by projecting a massive aquarium on the wall in astonishingly high details – the possibilities with this moving wallpaper are considerable. There were other projectors that added more effects on walls and kitchen tables, some of which were interactive.
Much of this was only at prototype stage though the main projection cabinet will go on sale this summer, for a price just south of £25,000.
Apple, as always, was absent from CES, but makers of iPad cases, iPhone batteries, touchscreen styluses and other iDevice-compatible gadgets took up acres of space.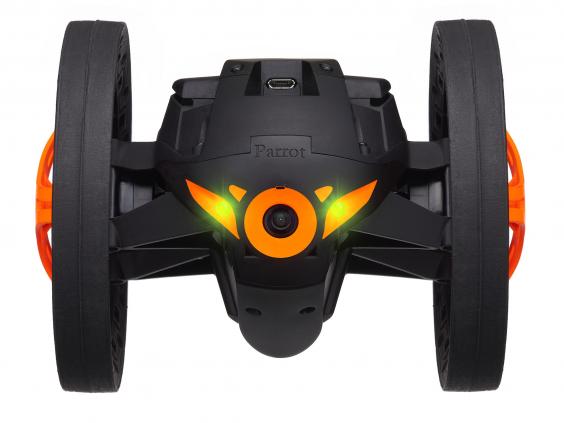 Panasonic had a stunning LED TV which looked every bit as good as its flagship plasma telly from last year. Since that has been called the best plasma ever, to match this is an amazing achievement. The company also had a "wave" of curved TVs, convex and concave, to prove they can do such a thing. And both Samsung and LG had TVs which were flexible, so they could move from flat to curved configurations without the picture distorting as it moved. This looked remarkable, though whether they'll go on sale, or be bought if they do, is another matter.
It's sometimes difficult to get decent perspective on CES for some time after it's finished. This year there was a decent dollop of innovation and a staggering amount of products that were merely gentle upgrades on last year's models. Still, there was much to admire and, in due course, lots that will tempt consumers. 
Reuse content