A Swedish team of professional gamers has picked up the largest single-event prize in e-sports, claiming $1.43m (£924,000) after winning a tournament of Dota 2, an arena-based battle game.
Alliance secured their victory in the fifth and final match with Ukraine-based Na'Vi in front of 1,700 spectators in a concert hall in Seattle. In its third year and with 16 competing teams from 12 different countries, the tournament - known as The International – is one of the largest e-sports events in the world.
Live-streams of The International reportedly attracted an audience of more than half a million simultaneous viewers and, as a sign of the growing mainstream status of e-sports, the US government recently  began granting professional gamers with Visas designating them "individual athletes."
"It isn't just about the ganks or the stuns – it's about the emotions, the momentum swings, the competition, the excitement, the teams, the players, the people," said the organisers of The International on their website. "This is a sporting event like no other you have witnessed."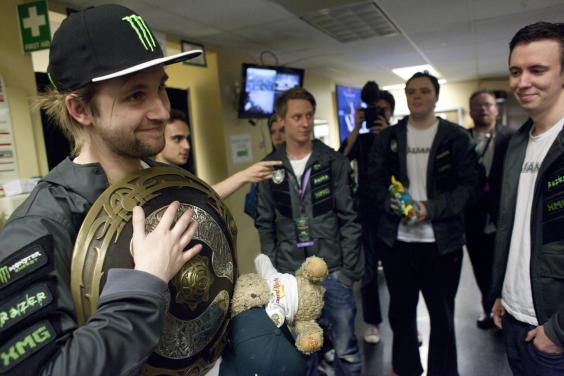 Dota 2 is a sequel to Defense of the Ancients – a fan-created mod for the real time strategy game, World of Warcraft III. The sequel was released by Valve in 2013 after spending two years in beta with a free-to-play business model - instead of charging to unlock characters or weapons, purely comestic items are sold to customize players' avatars.
The game is perhaps the most successful amongst the popular battle-arena genre, and in May 2013 gaming platform Steam recorded that the title had a record-breaking 330,000 concurrent online players.
The prize money won at The International reached a total value of $2.9m with the developers putting up $1.6m and $1.3m raised by the sale of interactive pamphlets to fans. The final match itself was described by the organisers as "a slug fest of team fight":
"In a Tournament filled with great games, it was the greatest game we have ever seen. Not one single action by one team went uncountered by the other."
For those that missed the live streaming event (it finished at 6:30am this morning GMT) the hour-long final battle can be watched here, complete with commentary.