One of gaming's most recognised voices, Ashley Johnson, says she is eager to work on another videogame – but whether she will reprise the much-acclaimed role of Ellie is still very much up in the air.
Johnson voiced Ellie in the 2013 blockbuster game The Last of Us which is being released as a graphically remastered version this week for the PlayStation 4.
It was the first time the 30-year-old had performed in a videogame - she has worked on many television series including CSI, Pound Puppies, Drop Dead Diva, The Killing and King of the Hill - but she says she enjoyed the experience so much she would be keen to repeat it.
"I've been doing voice overs since I was very young but The Last of Us was my first videogame and the first time I had done motion capture," she says. "I play videogames so I like that I was able to make one and play a key role. I would definitely do it again."
The Last of Us Remastered
The Last of Us is a narrative-driven action-adventure game which explores the lives of Joel, a broken man struggling to cope with the death of his daughter, and Ellie, a 14-year-old girl.
They live in a post-apocalyptic world devastated by a fungus parasite and Joel is tasked with delivering Ellie, who is said to carry the cure for mankind, to a rebel group called the Fireflies which hopes to produce a vaccine.
The game was praised for its realistic feel, enabled in the most part by a production process which involved physically acting out the parts while delivering their lines. The actors were motion captured.
"It's a really great process because you have so much more time to experiment - you don't have to wait on lighting, or the set up of having to change some of the set design, or having to change your clothes," Johnson said.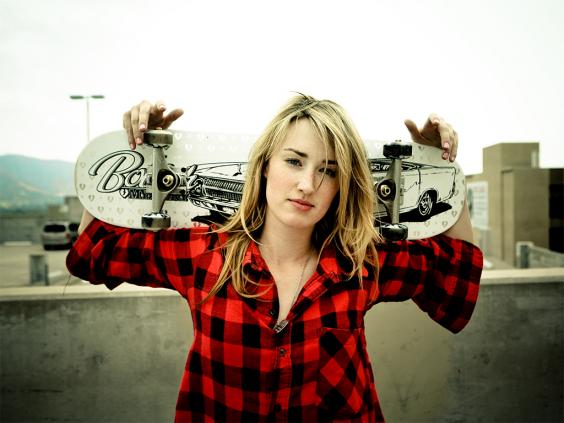 Talk of a sequel has been muted although the game's community strategist Arne Meyer has hinted that its developer, Naughty Dog, is exploring the potential options for taking the story on. Its previous big hit, Uncharted, is set for its fourth outing but so far the only thing confirmed for The Last of Us is a forthcoming Hollywood movie.
Johnson will not star in any such film – playing a 14-year-old girl would be difficult, she says – but she would inevitably be called to play Ellie again if another game was made. It would not faze her - "acting is acting," she insists, "whether it's a street corner, on stage or on film" - and she certainly has no issues with working for Naughty Dog again. "They're such a wonderful group of people to work for so in general I just love them," she said.
The Last of Us Remastered is released for PS4 on August 1
Reuse content