The Chinese Air Force has released the first images from its Golden Helmet game — which gives players the chance to fly in Chinese jets and shoot down American ones.
Golden Helmet will be released to celebrate the 65th anniversary of the founding of the People's Liberation Army Air Force.
The game was trailed in October and its cover depicts a Chinese plane flying away after having destroyed an American F-15 jet.
In China, the Golden Helmet is a series of air combat exercises, where the best pilot is awarded a golden helmet.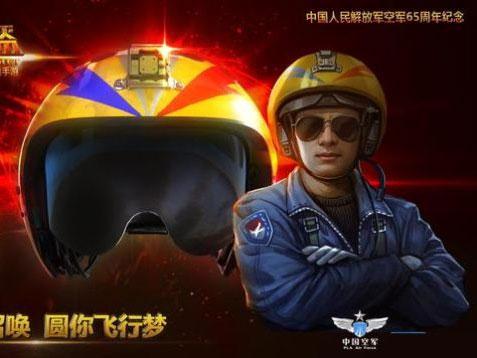 Chinese 'red games', a popular genre in the country, are made to educate players as well as entertaining them, by depicting Chinese successes. They are one of the countries three largest game genres, alongside martial arts fantasy and historical fantasy, though are seeing a decline in popularity.
An update to the Chinese Army's 'Glorious Mission' game last year gave players the chance to invade the Senkaku Islands — a disputed territory claimed by both China and Japan.
The update was released on 2013's Armed Forces Day in China, just as military fervour in both countries increased.
Reuse content