From Super Mario to The Legend of Zelda, Japanese game developer Shigeru Miyamoto is responsible for creating some of gaming's greatest icons – but his imagination hasn't fared so well when transferred to the silver screen.
Now, however, Miyamoto has unveiled his first series of short films based on the Pikmin series at Tokyo International Film Festival, admitting that advances in computer graphics have begun to make film feel like more of a natural medium for him.
"I haven't moved over," Miyamoto told Reuters, "but as computer graphics have gotten better, I started to feel that it's something that I could get involved with.
"Making films in the past was something that was made with a completely different skill set but now I feel that it's rather similar."
Miyamoto's first real foray into the medium is a trio of short films following the exploits of the Pikmin series' hero, the stranded astronaut Captain Olimar and his attempts to marshal the sentient alien plant-life known as Pikmin.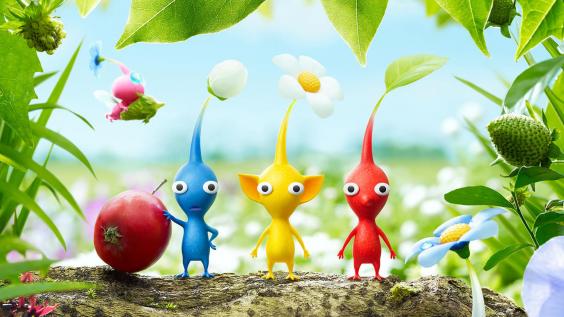 The 23-minute series consists three individual shorts, "The Night Juicer", "Treasures in a Bottle", and "Occupational Hazards" and while Miyamoto has said that he has no plans for a full-length Pixar-style Pikmin adventure he hasn't finished with films completely,  saying "technically, there are various things we can do".
Still, gaming fans will be pleased to know that Miyamoto isn't likely to give up the day job any time soon. Thirty years since he created his first ever arcade title (the original Donkey Kong in 1981) Miyamoto insists that "every day is still fun" and that he'll certainly have more to do in the future.
"There will be more interactive things in our everyday lives," Miyamoto said. "And I want to be involved in any aspect of that. I don't know if I'll be making Mario but in 10 or 20 years I think I'll still be doing something."
Reuse content