Slowpoke has taken a break from lazing on Seafoam Islands to record a reggae song, with has been released by Nintendo alongside a quite hypnotic and unsettling music video.
The song is totally official and named Donai Yanen Yadon, roughly translating as How You're A Slowpoke After All.
An array of wince-inducing Poké gags fill the lyrics, including the lines "Your big mouth is always open like a convenience store" and "Is it something to be proud of that you move so slowly that you never blur photos?"
The visuals meanwhile see a host of Slowpokes slowly marching around the screen and occasionally stopping to stare deep into your soul.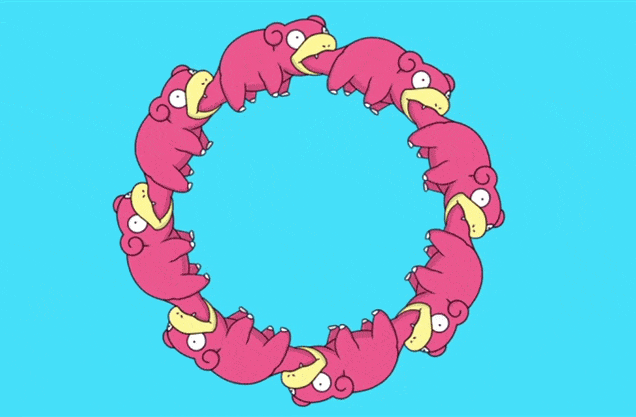 The music video comes off the back of Pokémon's massive resurgence, with the games having finally found the adult market in a big way and Pikachu even being made the Japanese World Cup mascot over the summer.
The franchise is finally set to hit iOS devices this year, in the form of a trading card game for iPad.
Reuse content