The preconception that video games are only for boys, geeks, or kids still exists in some quarters. But an insight into where the industry is heading suggests it will soon be banished entirely.
The gaming market is the fastest-growing entertainment sector in the world, worth $75.5bn last year, and expected to be worth more than $100bn by 2017. The biggest event in the video-game calendar is the Electronic Entertainment Expo (E3), where publishers and developers gather to reveal the most anticipated – and surprise – announcements of the year.
The industry-only event welcomed nearly 50,000 people this year for a show that requires more bandwidth than most US cities need in a year, and for the first time, gamers around the world could tune into video-streaming service Twitch to watch the shows – and millions did.
The main events take place in the LA Convention Center across a space that could fill nearly eight US football fields. E3 is bustling; everyone exhibiting wants to be the next big thing, and everyone else wants to be among the first to play it. But of the hundreds of games shown at the event, the main competition is often considered to be between Sony and Microsoft. Last year, it was all about the move into "next-gen" gaming. It was just five months before the release of their new consoles, the PlayStation 4 (PS4) and Xbox One.
The best games from E3 2014 (and their release dates)
The best games from E3 2014 (and their release dates)
1/21 Assassin's Creed: Unity

Set in Paris during the French Revolution, Ubisoft's latest Assassin's Creed looks incredible. For the first time, four players can take on missions in multiplayer co-op, and there's also a new stealth option, which contrasts well with the fluid movement of the deadly Assassin. Release date: October 2014

2/21 Call of Duty: Advanced Warfare

The 11 year-old military first person shooter series is about to become more futuristic, with characters that look more realistic than ever - plus, Kevin Spacey stars as the bad guy. The downloadable content for will be released first on Xbox Live. Release date: November 2014

3/21 Splatoon

Nintendo's not known for its shooters, so they've entered the territory with a big inky bang for the Wii U. Play online as a squid in two teams of four to cover as much of the ground in your team's ink as possible - avoiding a splattering from your enemies. Bold, bright, boisterous, and a lot of fun. Release date: Q1 2015

4/21 The Order: 1886

Set in a stunning cinematic Victorian London (except with some curious/scary 'half-breed' monsters), the third-person shooter is exclusive to PlayStation 4. Steampunk fans will be very happy. Release date: February 2015

5/21 Super Smash Bros

New characters are coming to battle - including Pac-Man. Players will also be able to fight as their Mii character, as either a Brawler, Gunner or Swordfighter. Release date: 'Holiday 2014'

6/21 Destiny

The $500 Million first person shooter with hints of MMO is nearly here. Set in a post-apocalyptic setting in space, Destiny will take players on a surprising journey. Release date: September 2014

7/21 Evolve

5 players. Four as hunters, one as a giant alien monster. Release date: October 2014

8/21 Uncharted 4: A Thief's End

Naughty Dog aren't giving much away here, other than a clip of an older Nathan Drake. But he looks good. Release date: 2015

9/21 No Man's Sky

Space? Tick. Dinosaurs? Tick. Indie title dubbed as 'stealing the show' at E3. Tick. Release date: TBticked

10/21 Batman: Arkham Knight

Nananananananana! Just watch the trailer. Release date: can't wait for 2015

11/21 Legend of Zelda for Wii U

There were rumours that the protagonist was Zelda instead of Link, but Eiji Aonuma has denied this. It does look like the new Zelda will be more open and vast than ever - and it looks gorgeous. Release date: 2015

12/21 Little Big Planet 3

Sackboy's got some new friends this time round in PlayStation's puzzle platformer, each with different skills opening up a range of different, and cute, challenges. Release date: November 2014

13/21 The Witcher 3: Wild Hunt

In the latest from the series which recently got a nod from none other than Barack Obama, the scope for Geralt's open world looks vast. Release date: February 2015

14/21 Yoshi's Woolly World

Just when you though Yoshi couldn't be any more adorable. This beautiful new world of yarn is one you'll want to unravel, and it looks like the perfect children's game. You can also play with a friend as red yarn Yoshi. Release date: 2015

15/21 Sunset Overdrive

The colourful comic style offering exclusive to Xbox One combines the feel of Sum 41/Tony Hawk with a random mix of mutants and energy drinks. Release date: October, 2014

16/21 Bloodborne

From the Dark Souls director Hidetaka Miyazaki (but it's NOT a sequel), Sony exclusive Bloodborne looks dark, difficult, and dramatic. Release date: 2015

17/21 Rainbow Six Siege

Tom Clancy's tactical multiplayer shooter goes back to basics where destruction will ensue whether you play as a criminal or the police. Release date: 2015

18/21 Dragon Age: Inquisition

Bioware's RPG sequel to Dragon Age 2 will let players explore more than ever before - and there are several different major endings depending on your decisions in the game. Release date: October, 2014

19/21 Ori and the Blind Forest

This indie release from Microsoft is one for those who love being enchanted by gorgeously unique artwork in a platformer. Release date: TBA

20/21 Far Cry 4

Set in a region of the Himalayas, you get to ride on an elephant with weapons, and invite friends to join you to play via PlayStation Plus, even if they don't own the game. Release date: November 2014

21/21 Alien: Isolation

What's scarier than a survival horror game about being attacked by an alien? Being attacked by an alien in a virtual reality headset. You should try this on Oculus Rift. Release date: October 2014
With an eight-year gap since Microsoft released the Xbox 360, and seven since the PlayStation 3, both selling more than 80 million units worldwide, the companies released their new consoles within weeks of each other last November. Since, Sony has taken the lead with seven million units sold worldwide as of May, compared to about five million units of the Xbox One, but the battle is not even nearly over.
As the focus last year was undoubtedly on the hardware, this time it was all about software. The console can be as fancy and fiddly as you like, but unless it offers games fans want to play, nobody's going to invest. Microsoft's and Sony's presentations both took place at the beginning of the three-day gaming convention – and they really went for it. Thousands of people registered for places in a huge, packed room, and the suspense built waiting for the delayed announcements to begin. Microsoft gave everyone a light-up Xbox bracelet on entry (which, rather cleverly continued to light up throughout the day each time it was tapped – including during the PlayStation presentation). Sony had a huge outside area with food stands and bars – it felt like a music festival.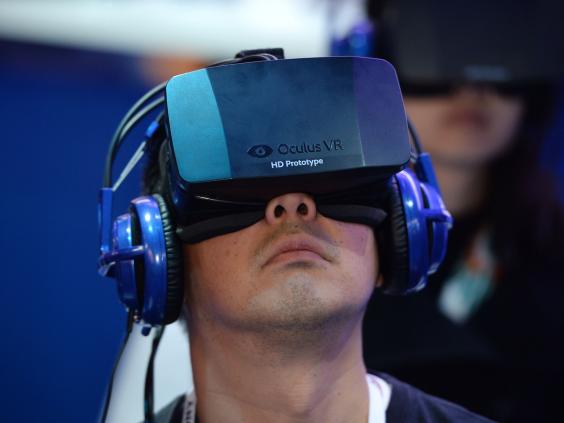 Microsoft crammed in game after game, beginning with a preview from the next release in the Call of Duty series, and an announcement that add-on content would be available first on Xbox Live. They also revealed a new Halo Master Chief collection exclusive to Xbox, and the wacky open-world adventure from Insomniac Games, Sunset Overdrive. Sony took a different approach.
Though loads of games were announced – including footage of The Order: 1886 set in a stunning Victorian London, a teaser for the hugely anticipated Uncharted 4: A Thief's End, and a surprise hit with the indie release No Man's Sky – they also took steps forward with hardware, announcing PlayStation TV, where PS4 owners can buy a box to fit to a different television in the house, which effectively turns it into another console. At £84.99 it's definitely reasonably priced as a new PS4 sets owners back £349.
Though much of the focus was on Sony and Microsoft and the games coming to their next-gen consoles, we cannot forget about Nintendo. The gaming veterans have taken somewhat of a pounding from the press over the past year. But while sales were disappointing for Nintendo's Wii U, their recent, excellent Mario Kart 8 release means things are looking up – the game sold an impressive 1.2 million copies on its first weekend, and in the UK, 82 per cent of these were as part of the Mario Kart 8 bundle which includes a Wii U, so there are plenty of newcomers. At E3, they again (sadly) chose to eschew the usual presentation, instead opting for an online alternative.
Though it was the shortest of all, the response has been overwhelmingly positive. They showed a gorgeously crafted Yoshi's Woolly World, a glimpse of the new Zelda, and Super Smash Bros, where players will now be able to fight with their Mii – the character players can create in the image of themselves. They then announced their step into the toys-to-life market which was created by Activision's Skylanders series in 2011. Amiibo will use toy figurines which connect to the Wii U's GamePad. They also revealed Splatoon, a move into the multiplayer shooter genre. It's bold, it's bright, and far removed from the classic dark and serious shooter. It's these that will keep Nintendo in the competition.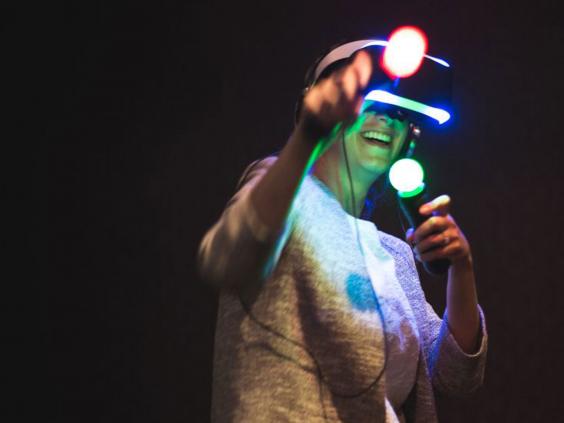 Another major development within the world of video games is virtual reality (VR). A long-explored concept in science fiction is about to become more mainstream than ever before. Oculus Rift, the VR headset which was acquired by Facebook for $2bn earlier this year, is rumoured to be in stores by the end of next year. Sony also showed off the more polished version of their rival product, Project Morpheus.
I had the opportunity to try both headsets and the experience is incredibly immersive – within seconds you forget about the outside world. On Morpheus, I tried Street Luge, where you tilt your head to control the turns, and underwater adventure The Deep which features an angry shark attacking your cage (to which I jumped back and squealed). On Oculus Rift, I played both Alien: Isolation, and platformer Lucky's Tale. Playing a colourful 3D platformer reminded me of the first time I played Mario 64, 17 years ago. Moving Mario up and down as well as well as left and right might sound caveman compared to modern day gaming – but it was a massive leap forward back then. Turning your head to explore the virtual world around you is that next step. It's not just about the game, but the experience it offers.
Of course it was only a matter of time before porn was considered for virtual reality, and there are already programmes in development.
At the moment, the concept of VR might still seem futuristic for many, or something for hardcore gamers, but the mobile-games market for the casual gamer is also growing. TV console games are still the largest selling segment, but tablet games are up 28 per cent and mobile-phone games up 15 per cent – perhaps one most people are familiar with is Candy Crush. Though it wouldn't be my recommendation for new gamers, there's so much out there which doesn't require as hefty a price or time investment as you might expect. More than 100 E3-related topics made trending lists worldwide. It's obvious the interest in games is bigger than ever. And the games are about to get even better.
The next generation of games
Alien: Isolation
For sheer fear, this is one for horror fans. But for the truly terrifying experience, it's worth trying on Oculus Rift – look down at your virtual body to see the alien attack. 
Destiny
Activision Blizzard invested an enormous $500m into this sci-fi post-apocalyptic adventure, and it has already been dubbed "the definition of next-gen gaming".
Batman: Arkham Knight
Though its release has been pushed back  to 2015, this is dark and gripping. And you get to drive the Batmobile for the first time in the series.
No Man's Sky
This ambitious planetary exploration title from indie developers Hello Games was a huge hit at E3. It rolls several worlds into one – including underwater, dinosaurs, and space.
Splatoon
Nintendo have been criticised for rehashing old ideas but their new colourful multiplayer shooter proves they're not all about Mario. It was one of the most fun games on show.