Scheduled tweets are essential to a brand's Twitter presence. It keeps timelines active and, when it comes to special occasions like Christmas or New Year, you can still wish followers without anyone actually having to wait till midnight to press 'tweet'.
However, some brands are having a bit of trouble with scheduled tweets and have been wishing people Happy New Year at the stroke of midnight – a day early.
Victims of the "wrongly-scheduled-tweet" include Tower Bridge, Papa John's, Yankee Candles, Highland Springs, and more.
Those fireworks look at least a year old
"Dave, did you set up the scheduled tweet?" - "Yep, all sorted." - "You got the date right?" - "Yep. Definitely". pic.twitter.com/vdLBpnM4rf

— SimonNRicketts (@SimonNRicketts) December 31, 2015
Credits for pretty font use
Once again, the most difficult things in programming are times and dates. #EurekaSkydeck #melbourne #nye pic.twitter.com/DVjv3MrzRs

— Jeff Waugh (@jdub) December 30, 2015
 Not quite the bubbles we're hoping for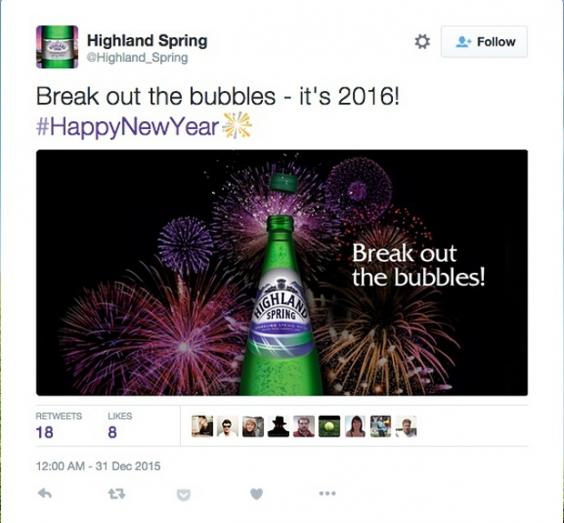 Were they hoping to confuse people with all the words?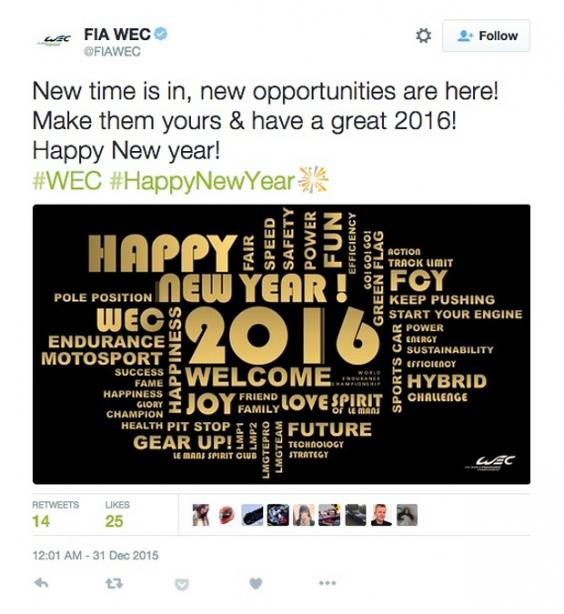 The lack of pizza imagery in this is shocking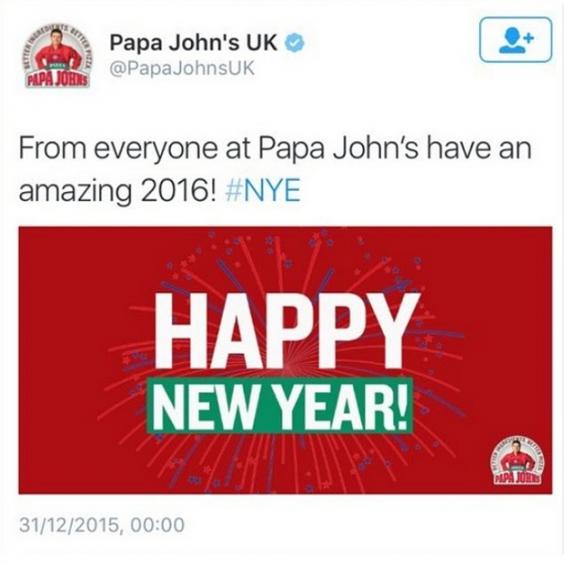 You would have thought they would make a firework-scented candle for this tweet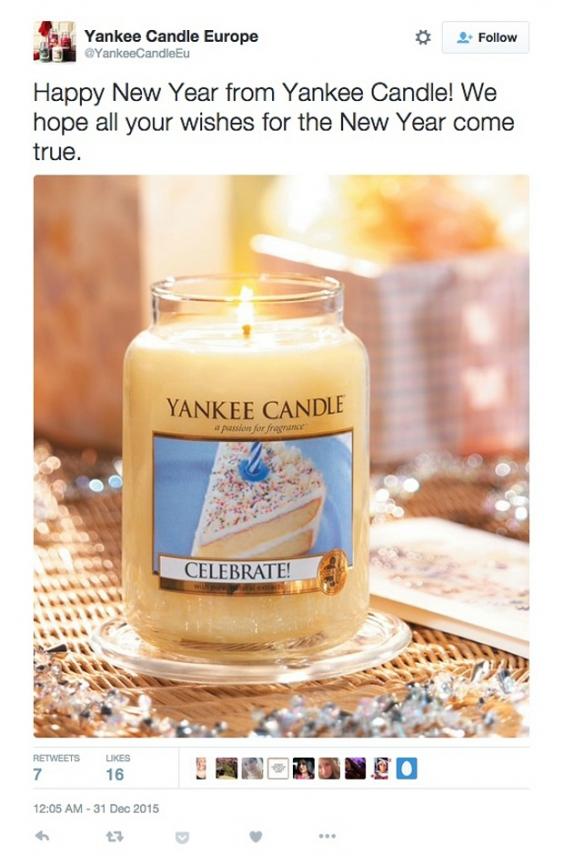 Some tried to pretend it didn't happen (but we got screenshots)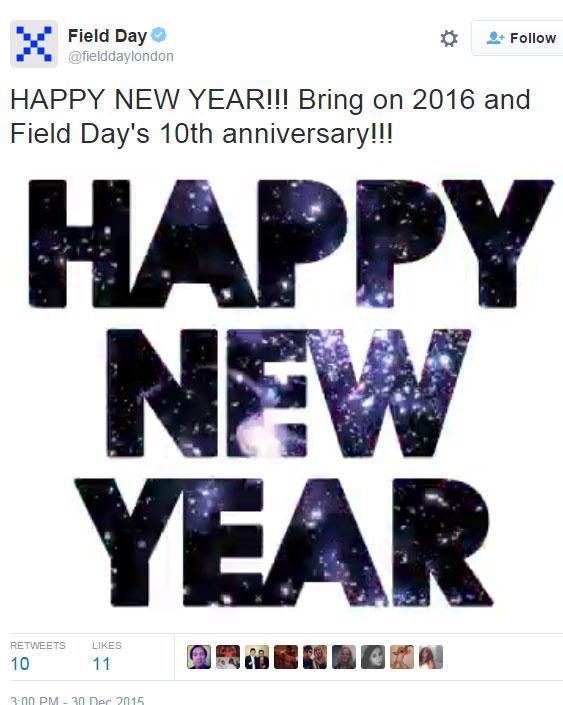 Good with computers, not so much with social media
Happy New Year from everyone at the Irish Computer society. We hope you have a wonderful day! #newyear pic.twitter.com/r2GsKfj0Rg

— IrishComputerSociety (@IrishCompSoc) December 31, 2015
The Pride of Britain, indeed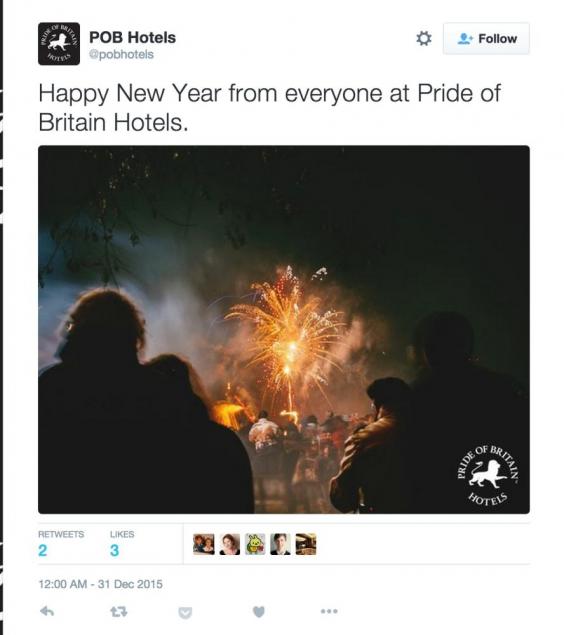 And this bright spark who decided to schedule tweets at the same time on all accounts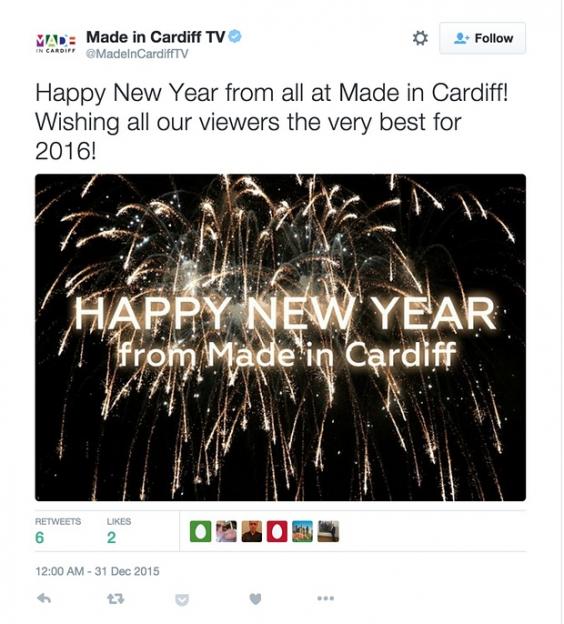 There's still about 16 hours to get it right.