A new jacket is offering men and women the opportunity to take no bags and everything but the kitchen sink on holiday — using the coat's numerous pockets to store iPads, water bottles, and digital cameras.
American clothing brand Scottevest specialises in spacious coats and jackets which it says allow wearers to carry a whole holidays' worth of clothes and baggage. Its latest products include a woman's trench coat which appears traditional from the outside — and is available in a range of colours including red, black, mud and paprika — but can store enough for a weekend trip inside.
The jackets feature a weight management system to stop wearers being overburdened, and a structure that helps eliminate bulges. Gadgets can be wired through the vest, meaning that headphones can be plugged in seamlessly into the tablet pocket.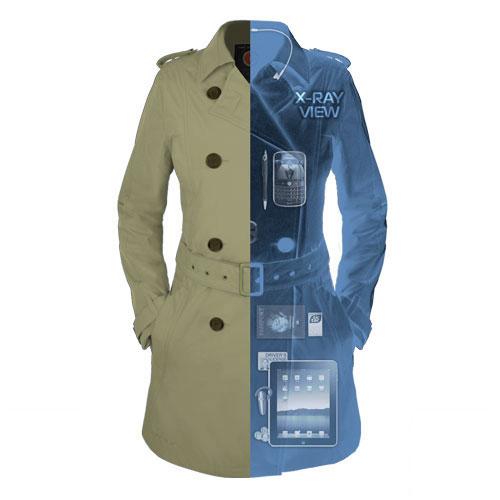 Some of the most roomy coats feature as many as 42 pockets — its largest Quest vest can fit magazines and multiple phones in it — and enough space for a full size iPad. (The firm's website keeps a tally of the number of pockets it has sold: which was 10.4 million, or just over 572,222 trench coats, at the time of writing.)
Scottevest sees itself as crusading against carry-on fees charged by airlines, some of which have banned its adverts from appearing in in-flight magazines. Airlines often charge high fees or impose strict space limits for taking baggage on to the plane, but items in pockets don't count towards that total.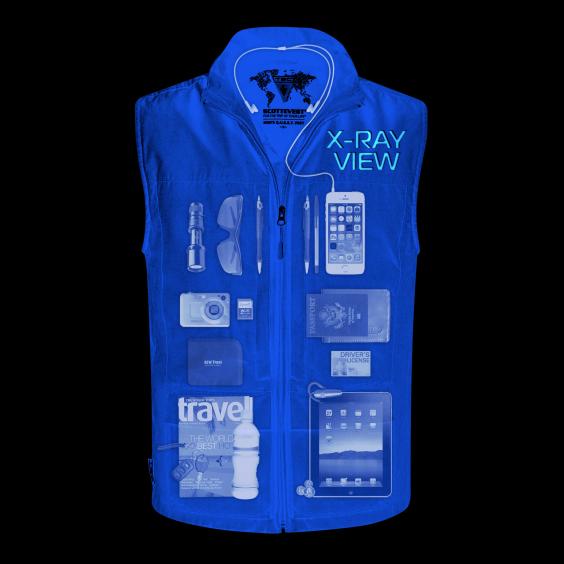 The company offers hoodies, vests, trousers and big coats for both men and women. The jackets tend to cost around $150-$200.