If you've paid any attention to the hype surrounding fitness trackers (those sensor- endowed wristbands that let you know when you've been sat on your backside for too long) then you'd be forgiven for thinking that in the future we'll all be tagged and monitored like cattle. For that reason it seems unsurprising then that cattle are finally getting 'fitness trackers' of their own.
Specially built collars created by Scottish company Silent Herdsman are letting dairy farmers keep tabs on their cows over the internet, using an accelerometer to track the animal's movements and relay information about its health to a laptop or smartphone.
The technology, which was invented and patented in the UK, monitors the head movement of the cow, using this behaviour to infer all sorts of information about the health of the animal (are they off their food? Moving about less than normal?) and even tell whether or not they're in heat – a key factor for increasing profitability in dairy farms.
"It's important because if you can identify the right time for insemination then you can maximize the probability of the pregnancy in the animal and that's really, really important for your average farmer," says Silent Herdsman chief executive Annette McDougall.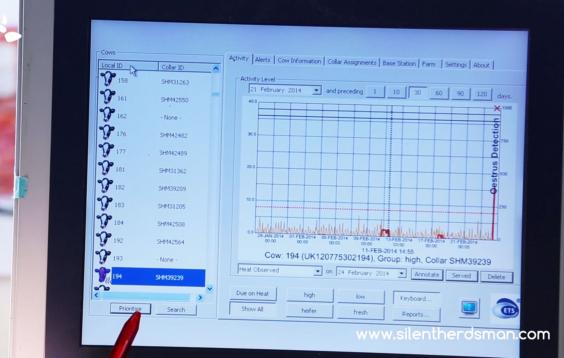 "If you maximise the likelihood of pregnancy then you are ultimately maximizing the opportunity for a boost in milk production. On average it costs £5 a day to house and take care of animal and if these animals aren't producing then it's a drain on resources for farmers."
The data produced by the Silent Herdsman collar can also be accessed over the internet, meaning that farmers can keep an eye on their livestock even if they're away from the farm. This info can also be relayed to vets, allowing them to look out for any early warning signs that an animal might be sick.
McDougall stresses that although the company is working on improving its analytic technology to automatically flag up anomalous behaviour, the decisions on how to manage a herd still come down to the individual farmer.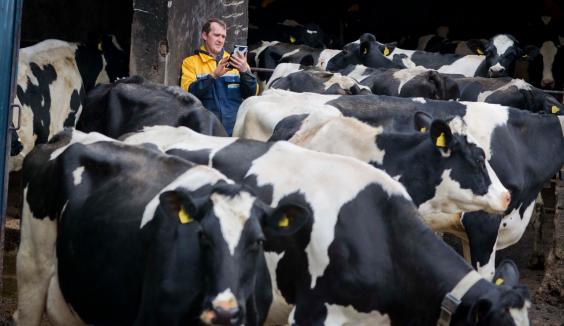 The technology is currently being used in hundreds of farms across the UK with the collars fitted to tens and thousands of cattle, but Silent Herdsman is looking to expand worldwide, and this week announced £3 million in additional investment led by Scottish Equity Partners (SEP), Albion Ventures and the Scottish Investment Bank.
The company hopes to introduce its technology to new markets in Europe and America, with SEP partner Stuart Paterson saying that he foresees a "market opportunity of over $1bn per annum to Silent Herdsman."
McDougall is equally bullish about the opportunity for the technology to increase yields across the UK and beyond. "There are more than 265 million dairy cows worldwide and we've got a collar for every one of them," she says.
Reuse content