Iranian censors have reportedly banned popular messaging app WhatsApp because Facebook founder Mark Zuckerberg, whose company recent bought the app, is an "American Zionist".
The Israeli newspaper Haaretz reported that the ban has triggered "an open dispute" within the Iranian government, especially in the light of President Hassan Rouhani's recent shift towards more moderate policies for the Islamic Republic.
The ban was announced by the secretary of the Committee for Determining Criminal Web Content Abdolsamad Khorramabadi who has been quoted as saying that "the reason for this is the adoption of WhatsApp by the Facebook founder Mark Zuckerberg, who is an American Zionist."
The evidence for disparate views regarding social media within Iran is clear to see online. Although Twitter has been banned in the country since 2009, President Rouhani maintains accounts in both English and Farsi, famously tweeting in September 2013 to announce a phone call between himself and US President Brarack Obama. The call was seen as symbolic of thawing relationships between Iran and the West, although the tweet was later deleted.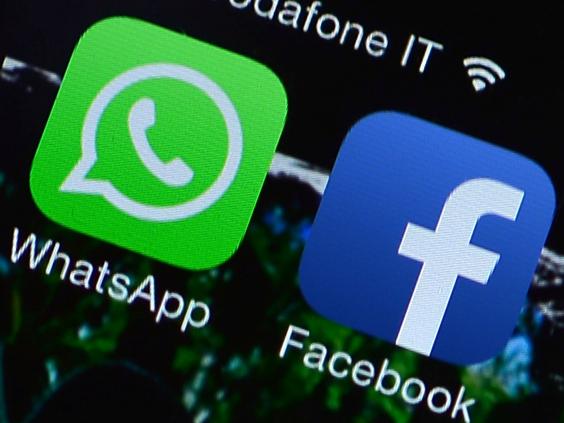 Even Iran's most senior religious and political figure, the Supreme Leader Ali Khamenei uses the microblogging service; recently publishing messages on topics form the need for higher teachers' salaries to commemorative messages on the anniversary of the death of Bobby Sands.
Twitter and Facebook were banned in the country after ex-President Mahmoud Ahmadinejad's re-election in 2009 triggered protest across the country. The social networks were seen as instrumental in organizing ordinary citizens and are still accessed in the country through the use of proxies.
In March the country's Islamic Guidance Minister Ali Jannati declared that 4 million Iranians were already using Facebook and that the country needed to unblock the sight, referencing the failed banning of tools such as fax machines following the 1979 revolution.
"We cannot restrict technology's advance under the pretext of protecting Islamic values," Jannati told a meeting of Iran's chamber of commerce.
Reuse content